How To Keep Your Highlights From Growing Out Too Fast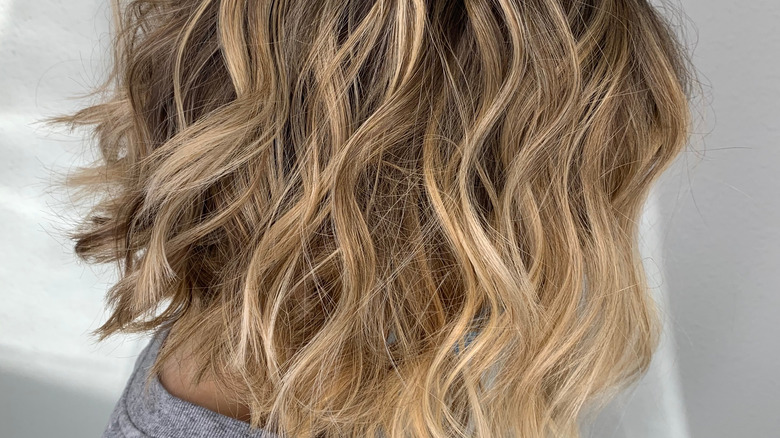 Sophie Hartmann/Shutterstock
Depending on the length of your hair, getting highlights can be an extensive appointment. And while the end result is always worth it, it never lasts as long as you'd want it to. On average, highlights last approximately 6 to 8 weeks, according to Living Gorgeous. But it all depends on how you care for your hair following the application, and how fast your hair naturally grows.
Not only that, but highlights can actually fade too. And while you may think it's a result of washing your hair, it's actually more to do with the color oxidising the longer it sits in your hair. "As hair color fades, you will start to see warm or brassy undertones, which can make the color look less dull and less vibrant," celebrity colorist and Color Director for eSalon, Estelle Baumhauer, told Bustle.
Thankfully, there are ways to prevent this — like using products that prevent oxidation, for example. But what about preventing your highlights from growing out too fast?
You can prevent your highlights from growing out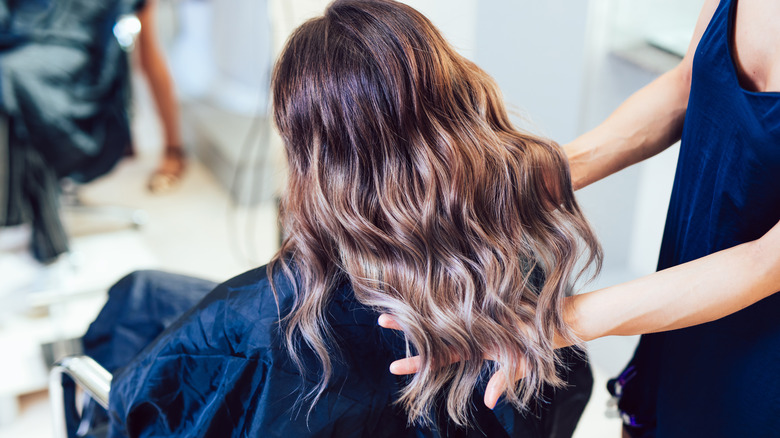 hedgehog94/Shutterstock
If you happen to be one of the few who's hair grows exceptionally fast, constantly paying for highlights can be a pain. However, there are ways to prevent them from growing out, according to YouBeauty. For one, you can opt for choosing a balayage treatment over foil, which "creates a more natural look that will grow out in a less noticeable way," the beauty site notes. 
You can also opt for a gradual highlight, again making it less noticeable when the highlights inevitably grow out with the rest of your hair. Ombre will "keep the lightness underneath" your hair "and you won't get a demarcation line when your highlights start to grow out" as stylist Carrie McCard explained.
Women's fashion and beauty magazine BelleTag also recommends that when you get highlights, you should avoid using hot water when rising your hair in the shower, using shampoo catered to brightening and maintaining highlights — as well as air drying your hair and using a hair mask or vinegar rinse.