Why The Best Actress Oscar Race Is Complicated For Javier Bardem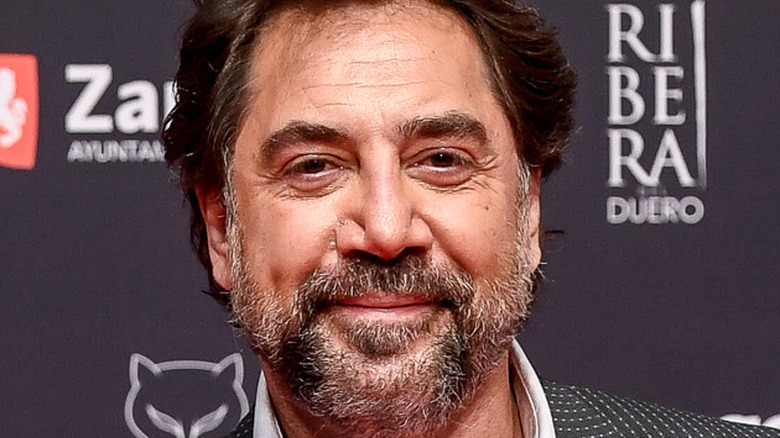 Carlos Alvarez/Getty Images
Javier Bardem and Penélope Cruz are in celebration mode after both were nominated for a 2022 Academy Award. Bardem earned a Best Actor nod for his portrayal of Desi Arnaz in "Being the Ricardos," while Cruz is nominated for Best Actress for the Spanish film "Parallel Mothers." 
The couple, who wed in 2010 and share two children, keep their family life private, but Bardem has admitted that having his wife by his side during the awards show circuit keeps everything in perspective. "I'm very proud of her. She did amazing in 'Parallel Mothers,' Pedro Almodóvar's movie, and of course, it helps to be, like, to tease with each other, like, 'What's going on with you? What's going on on your side?'" he told Entertainment Tonight. "But at the same time, we know how to take all of this. ... We know that we have to take it with distance. Because otherwise, it's too crazy."
And while Bardem couldn't be happier to "share this celebration" with Cruz (per Entertainment Tonight), there is someone else that Bardem is also rooting for at the Oscars: "Being the Ricardos" leading lady Nicole Kidman, who is also nominated in the Best Actress category for her portrayal of Lucille Ball. "It's true that our performances depended on the other's, in some ways," Bardem told People of working with his costar. "We depended on each other so much on the shoot. I guess that's what's been recognized as well."
Javier Bardem is rooting for both Penélope Cruz and Nicole Kidman at the Oscars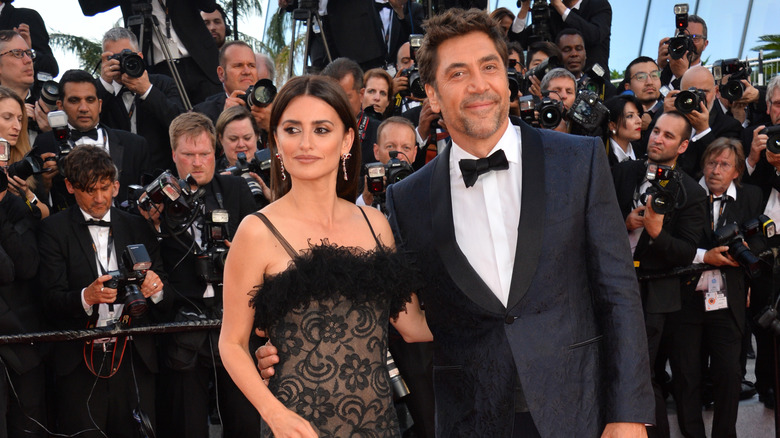 Featureflash Photo Agency/Shutterstock
Javier Bardem is thrilled to be nominated for an Academy Award at the same time as his wife, Penélope Cruz. In fact, he admitted that her Oscar nod means more to him than his own. "When they announced my nomination first, I was very excited but it wasn't a true celebration until we heard she was also nominated. We would not be able to truly celebrate together if one of us was disappointed," he told Deadline.
Still, he is having a hard time deciding who to pull for in the Best Actress race since his "Being the Ricardos" costar Nicole Kidman is also nominated in the same category as Cruz. "I think both did a fantastic job," Bardem explained. "But Penélope did something extraordinary because she's nominated for the second time for a role in Spanish—that's really historic. Of course, I am rooting for her," adding "And I'm also rooting for Nicole, we had an amazing time working together. I'm rooting for Penélope...and then I'm also rooting for Nicole. It makes sense."
Bardem and Cruz aren't the only real-life couple to score Oscar nominations in 2022 – Kirsten Dunst and Jesse Plemons, who are engaged and have two children together, each received a nomination for their work in "The Power of the Dog" (per Deadline).