Eileen Gu Reveals Her True Feelings About All The Olympics Backlash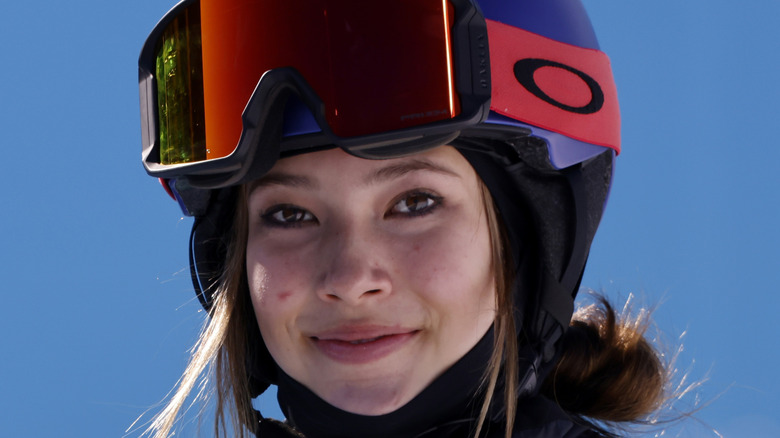 Christophe Pallot/agence Zoom/Getty Images
This year, thanks to the political tension between the United States and China, at least a few American athletes have arrived at the controversial Winter Olympics in Beijing under a different flag than the stars and stripes.
That includes Eileen Gu, one of the best freestyle skiers in the world, who is currently representing China. Raised in San Francisco by her Chinese mother, she revealed that she would be competing for the Chinese team in an Instagram post in 2019.
"The opportunity to help inspire millions of young people where my mom was born, during the 2022 Beijing Olympic Winter Games is a once-in-a-lifetime opportunity to help to promote the sport I love," Gu wrote. "Through skiing, I hope to unite people, promote common understanding, create communication, and forge friendships between nations. If I can help to inspire one young girl to break a boundary, my wishes will have come true."
On Feb. 8, 2022, she won her first gold medal in freestyle skiing and, in the process, temporarily broke Weibo, the popular Chinese social media app, as millions of Chinese fans talked about her win, per CNN.
Gu's decision to compete on behalf of China has been met with plenty of backlash from both the U.S. and China.
Eileen Gu is trying to avoid negativity at the Olympics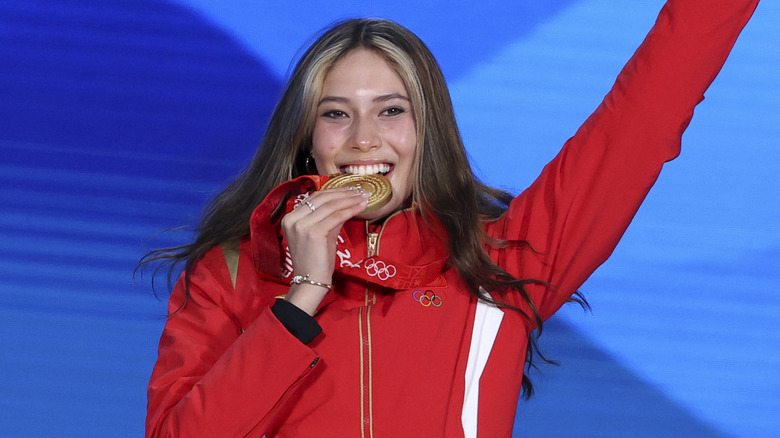 Jean Catuffe/Getty Images
Shortly after winning the gold medal on Feb. 8, 2022, Eileen Gu attended a press conference where she repeatedly dodged questions regarding her citizenship. Since her debut at the Olympics, this has been a hot topic. 
According to Reuters, China does not allow for dual citizenship, which means that Gu would have to give up her American citizenship to become a Chinese national. And, in order to compete for a certain country at the Olympics, you need to be a citizen of that country. 
Chinese officials revealed that Gu received Chinese nationality when she was 15 years old, despite the fact that the 18-year-old has mostly lived in the United States throughout her life.
As she dodged the question at the aforementioned press conference, it seems that Gu is doing her best to avoid negativity.
"First of all, I'm an 18-year-old girl," Gu said at the press conference, per Sports Illustrated. 
"I'm a kid. I haven't even gone to college yet. ... If people don't have a good heart, they won't believe me, because they can't empathize with people who do have a good heart. And so in that sense, I feel as though it's a lot easier to block out the hate now. And also, they're never going to know what it feels like to win an Olympic gold medal."
Gu will be attending California's Stanford University later this year, according to Yahoo! Sports.