This Affordable Perfume Is A Perfect Dupe For Armani Si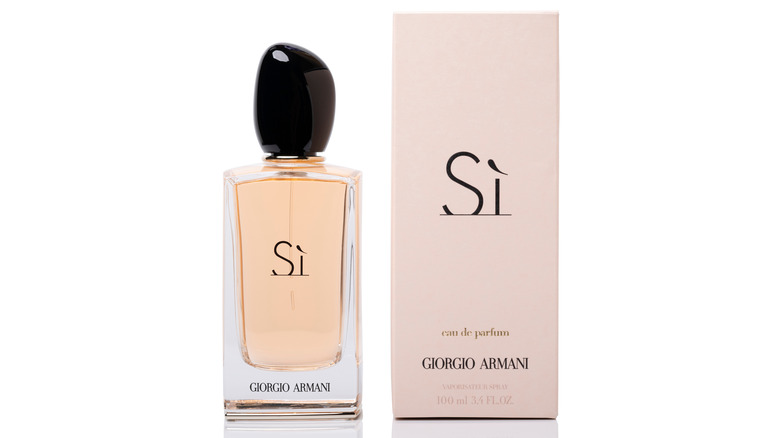 19 STUDIO/Shutterstock
The power of scent is surprising yet indisputable, transporting us to places faraway throughout time and space. Just a whiff can immediately take us back to a recollection we'd forgotten about. As explained by The Harvard Gazette, scent is linked to memory through the brain's natural structure. When you smell something, the olfactory bulb in your brain sends an alert. These scents are then taken to your limbic system, including to your amygdala and hippocampus. These areas of the brain are connected to your emotions, allowing scents to immediately take you back to the past. 
No matter the science, most of us know this phenomenon to be true from experience. You might immediately be reminded of your mother as soon as you smell the classic, floral Chanel No. 5, or the scent of leather may remind you of a car you used to have. Either way, smells are a potent part of our existence, so if you rely on a specific perfume for confidence, a spark of joy, some pep in your step, or simply comfort, it makes perfect sense.
As a matter of fact, if you're obsessed with Armani Sì Eau de Parfum, you're not alone. The perfume is a rose-based scent mixed with vanilla, blackcurrant, mandarin, and orange for floral freshness. Still, you might hate the price tag, as it currently retails for $135. Luckily, we've found a scarily-accurate dupe.
The best dupe for Armani Sì is just £24.95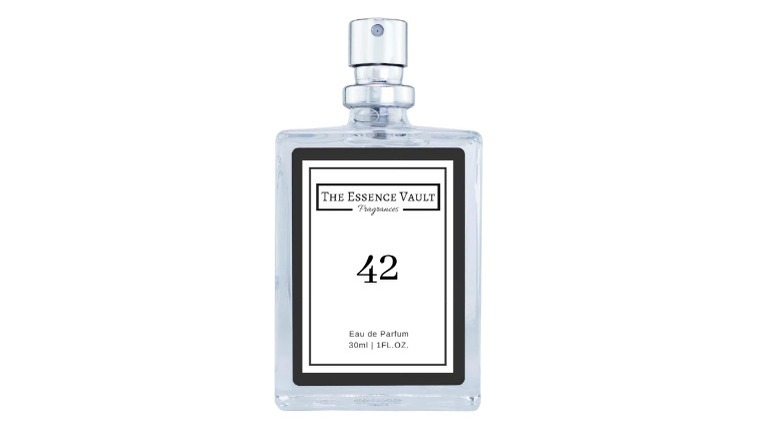 The Essence Vault
If you're a fan of Armani Sì Eau de Parfum, then you must love fruity-floral scents that feel deeply feminine yet shower-clean. Sure, you love traditional floral fragrances, but they may seem too serious for you. Armani Sì solves that problem, blending in fruit scents to give it freshness and a youthful, innocent lift. An Allure Best of Beauty Winner for a reason, the scent has amassed a nearly 5-star rating on Sephora, with one fan saying, "I've been wearing this now for six years and I'm absolutely obsessed. It's warm, feminine, sexy, and the perfect signature scent!" Meanwhile, another purchaser said, "It is a very classic smell that gives me Lana [Del] Rey vibes but has that warm feminine vanilla playfulness." Still, the $100-plus price tag is a little much, so we're reaching for a perfect dupe.
Any lover of Armani Sì will absolutely adore The Essence Vault's Inspired by Sì 42 perfume, which was created using Armani's fragrance as its baseline. Running at just a fraction of the Armani price for the same amount of product, this perfume uses fruity cassis as a stand-in for Sì's blackcurrant and citrus notes. Meanwhile, it still uses Armani's signature rose scent, finishing off with the same warm vanilla tones and just a hint of patchouli for depth. Per GoodtoKnow, this is one of the best perfume dupes out there, currently retailing for just £24.95, or $33.78.