Here's How Tall BTS Members Really Are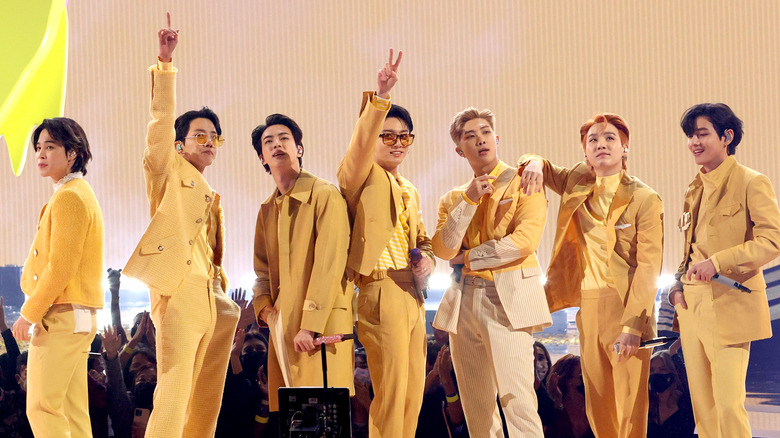 Kevin Winter/Getty Images
BTS is a South Korean boy band that has achieved the level of stardom that many bands and artists dream of. Also known as "Bangtan Seonyonda" or "Beyond the Scene," the group which has four vocalists and three rappers, debuted in 2013. BTS has an untold story of how they met before their first major hit, "I Need U," which helped them blow up in South Korea. That song also solidified their growing fanbase worldwide, per Billboard. 
Although KPop had already gotten some traction in the west prior to their 2013 debut, BTS helped to put it on the map in countries such as the United States. According to Vox, bands like Girl's Generation and Big Bang had left their mark, and PSY's "Gangnam Style" broke into the international market with unstoppable momentum, paving the way for BTS.
Now that BTS is operating at the highest of heights, one may wonder how tall each member of the group actually is.
BTS members are shorter than some would think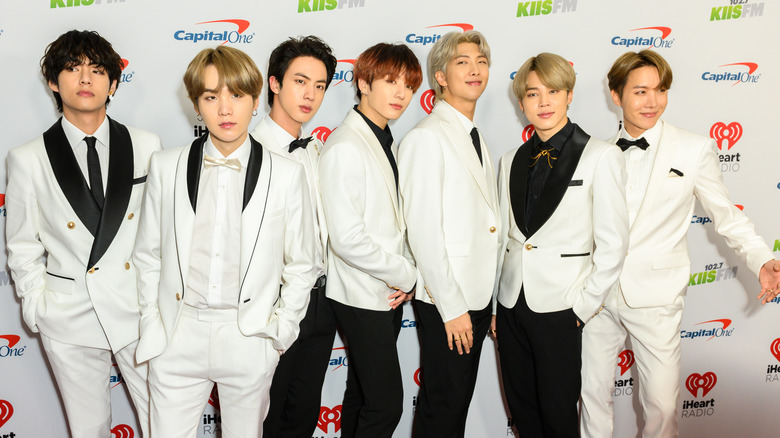 Silvia Elizabeth Pangaro/Shutterstock
Every member of BTS is a South Korean citizen. The average height for South Korean men, according to Statista, is 5 foot 6 inches, lower than the average height of American men, which is 5 foot 9 inches.
RM, the band's leader and one of its rappers, is the tallest at 5 foot 11 inches, per KoreaBoo. According to Kami, he's only marginally taller than Jin, a vocalist who gained the nickname "Worldwide Handsome" after the group first went international. Jin stands at 5 foot 10.5 inches.
V, one of the band's vocalists is tied with Jin for second tallest in the group at 5 foot 10.5 inches. And then there is J-Hope, another one of the band's rappers. He is known for his sunny personality and his neatness. In fact, he sometimes helps his bandmates clean their rooms. He is 5 foot 10inches.
Jungkook is the youngest member of the group and is also 5 foot 10 inches. Rapper, Suga, comes next. At 5 foot 8 inches, he is one of the group's shortest members. Jimin, the band's lead vocalist, takes the cake for being the shortest member of BTS as he is only 5 foot 7 inches tall.