Should You Consider Using The Chispa Dating App?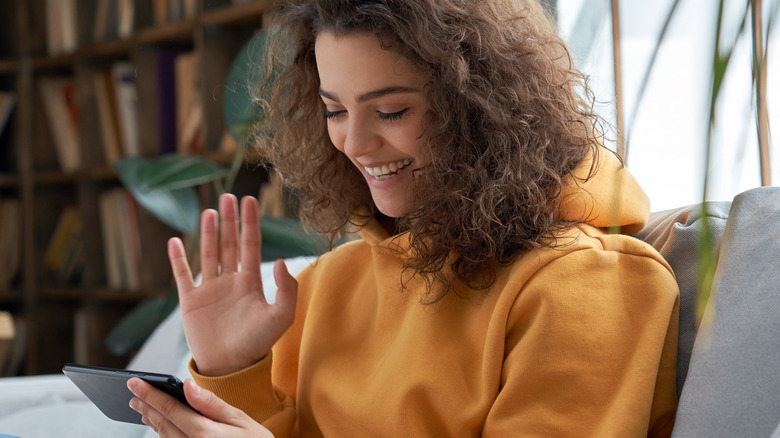 insta_photos/Shutterstock
When it comes to dating apps, it can feel a little daunting to try and find the right ones for you. Since Match.com launched as the first online dating platform in 1995, countless new websites and mobile apps have been introduced to the world of online dating (via Stylight). Each has something different to offer, from the classic swipe format of Tinder and Bumble to apps like Grindr, which caters specifically to the gay community. Then, there's Feeld for those looking to indulge in a threesome (via Men's Health). Recently, the dating app Chispa has been catching the attention of singles looking for their match.
Chispa, an app whose name literally means "spark" in Spanish, is a dating app designed specifically for people of Latinx descent who are looking for love. Chispa was developed by Match Group, the same company behind the already-successful dating apps Tinder and Match.com (via HuffPost). Plus, the interface shares many qualities with Tinder, which most dating app users are used to. "We pride ourselves in providing our members with access to a network where they can find commonality and build relationships," Bryan Jewell, a key player in developing the app for Match Group, said. Moreover, Jewell, who's also the general manager of Match Affinity, a company within Match Group, added, "We are delighted to help create a place where Latin[x]s can create new connections." For Latinxs seeking to meet other Latinxs, Chispa promises to deliver.
Chispa is new-ish to the dating game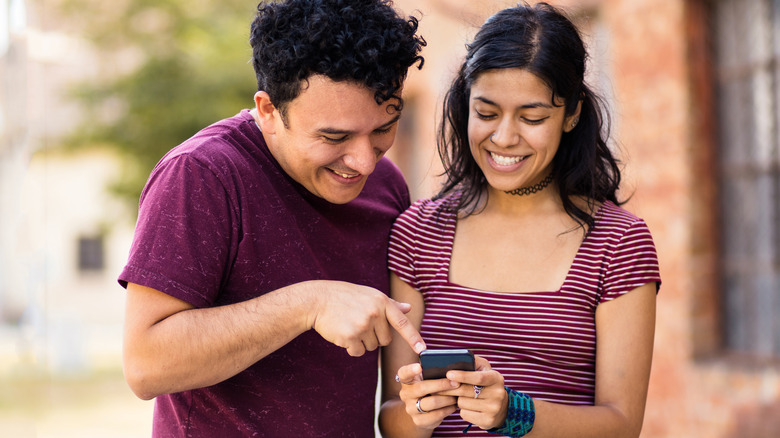 Liderina/Shutterstock
While the Chispa app is intended for connections between people with a Latinx background, anyone can technically sign up for an account. Healthy Framework says that the app may be great if you're looking to speak with other Latinx singles, but might be less likely to lead to a lasting connection than some of its more well-established competitors. Still, like other dating apps, it may simply be worth a shot.
Released in 2017, Chispa is still fairly new to the dating app scene. According to PR Newswire, the user base has grown to over 4 million, with an average growth rate of over 25% per year. Considering the rate of growth, it is likely the user base will continue to increase, leading to a larger pool of potential matches and a higher chance of meeting someone special with the swipe of a thumb.
So, should you click download?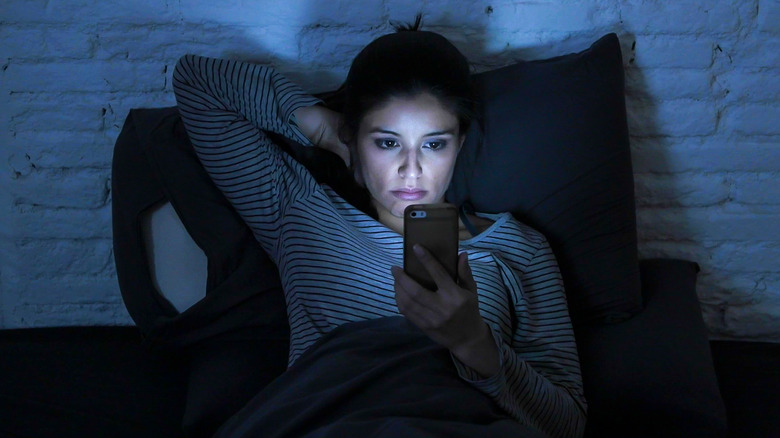 Marcos Mesa Sam Wordley/Shutterstock
When it comes to using a new dating app, it's important to know what you're getting into before you hit the download button. Plenty of users have reported their experience using the app, resulting in an average rating of three-and-a-half stars on Dating Scout. Dating Scout compiles data about dating apps in order to guide users in the right direction, as well as offering alternatives. Their website rates Chispa's closest competitors, Brazil Cupid, Mexican Cupid, and Seeking Arrangement, at four stars, three-and-a-half stars, and four-and-a-half stars, respectively.
The majority of the users on the app are aged 35-49, but the actual age range goes from 18 to 50-plus. Chispa also leads to more flirtations than relationships or dates, meaning that it might be more of a "for fun" app than an app that leads to romance. Chispa offers both free and paid subscriptions, as well as an interface that operates in both English and Spanish. It also offers activities for users to engage in together, making it stand out a bit from the typical dating app. Ultimately, the choice is yours when it comes to using Chispa, but you'll likely at least have a little fun if you give it a shot. After all, it could end up being the dating app that's right for you.