Casting Director Claims Betty White Had Toxic On-Set Behavior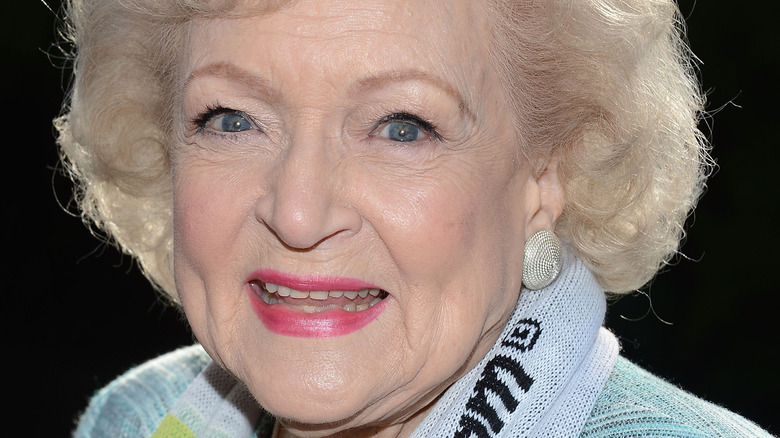 Amanda Edwards/Getty Images
Fans were deeply saddened when the news of Betty White's death broke on Dec. 31, 2021, just days shy of her milestone 100th birthday. 
The former "Golden Girls" star was beloved by millions for her sweet demeanor, hilarious comedy chops, and all-around energy and zest for life. Fans and friends of White showed an outpouring of love and support following the actress' death, and those who knew her best wrote heartbreaking tributes.
"Even though Betty was about to be 100, I thought she would live forever," White's friend and representative Jeff Witjas said in a statement (via Page Six). 
"I will miss her terribly and so will the animal world that she loved so much. I don't think Betty ever feared passing because she always wanted to be with her most beloved husband, Allen Ludden. She believed she would be with him again."
However, it seems that not everyone was a fan of the actress during her time in Hollywood, and one casting director is opening up about what some of White's co-stars really thought about working with her.
Betty White's co-stars didn't have nice things to say about her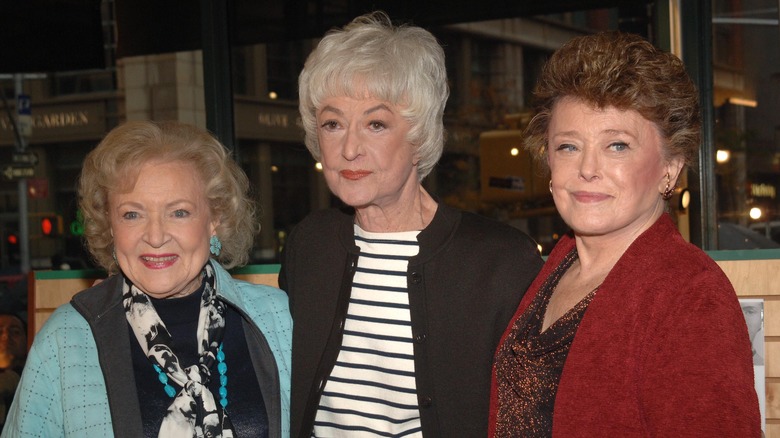 Brad Barket/Getty Images
Betty White's "Golden Girls" co-stars weren't fans of the actress. Although their show was very successful, actresses Bea Arthur, who played Dorothy Zbornak, and Rue McClanahan, who portrayed Blanche Devereaux, on the series reportedly said terrible things about White before their deaths (via NY Post). 
Casting director Joel Thurm opened up about the situation during an interview on "The Originals" podcast and admitted that Arthur had referred to White as the C-word. "Yeah, she called her the C-word. I mean, I heard that with my own ears. So did Rue McClanahan," he stated. 
Thurm also confessed that White would also poke fun at co-star Estelle Getty, who died in 2008 from Lewy body dementia, about having trouble remembering her lines. 
"She would write the lines on her hand, and Betty would make fun of her in front of the live audience. I have no idea how Estelle felt, but I know the other two did not like [White] at all," Thurm added.
Podcast host Andrew Goldman later admitted that he was shocked by the confession. 
"It was a huge surprise to me. I know there are people who are deeply into 'The Golden Girls' lore and there's been some talk of this in the past, but actually interviewing Joel, who had a front seat for all of this action was a total shock to me," he said.
Fans can read more of Thurm's inside dish when his book "Sex, Drugs, & Pilot Season" is released this spring.