Who Is Kathryn Tappen's Ex-Husband, Jay Leach?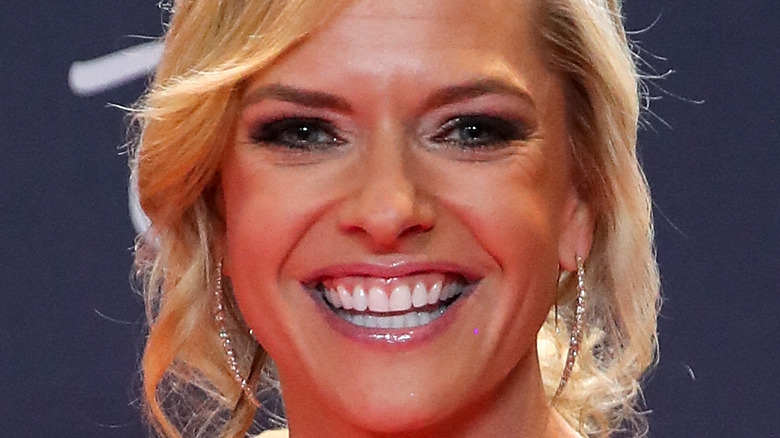 Bruce Bennett/Getty Images
Kathryn Tappen is one of the most recognizable female voices in sports broadcasting. She has worked for NBC for years now, covering sports like hockey and football to events like the Olympics (via NBC Sports Group). She became a household name as one of the main commentators of NBC's National Hockey League coverage, even serving as a voice during an all-female crew during the broadcast of a St. Louis Blues and Chicago Blackhawks game in 2020.
Now, Tappen is going to be a pivotal member of the Super Bowl reporting team, commentating from the sidelines on Sunday (via NJ.com). She will be working alongside play-by-play commentator Al Michaels.
She told the publication, "It's really exciting to be a part of the broadcast team," adding, "Even seeing the press release when it came out, and I was like, 'Oh my gosh, this is really happening.' It's so exciting to even be in the company of whom I consider the greatest broadcasters of our generation, and to be doing the biggest game on the planet."
This game is huge for Tappen, who has covered football games before but not in this capacity. She's even favored to take over Michele Tafoya's role as NBC's NFL broadcaster when she steps away. While she's making strides in her career, she hasn't exactly been lucky in her love life. She was married to a professional athlete but the couple has since split.
She was married to a professional hockey player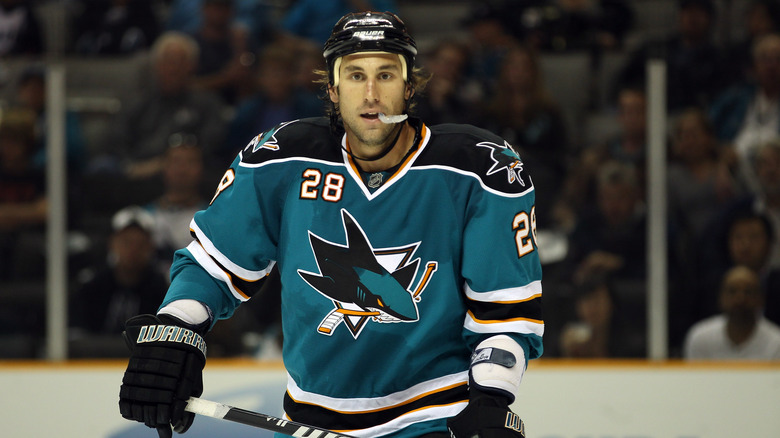 Ezra Shaw/Getty Images
Sports are a huge part of Kathryn Tappen's life, so it isn't surprising that her ex-husband was a professional athlete. According to The New York Times, Tappen tied the knot with former National Hockey League player Jay Leach in 2009 after meeting him while she was working as a broadcaster.
Though the couple had hectic jobs, they were able to make it work for a while. Tappen told Telegram & Gazette, "We've always found a way to make it work," Tappen said. "We both love what we do and we are very passionate about what we do and we know that the window of opportunity is not there forever. We've worked really hard to get where we are in our careers and we appreciate that about each other."
Leach has had a successful career in the National Hockey League (via Black N' Gold Hockey). He's played for teams like the Boston Bruins, Tampa Bay Lightning, and San Jose Sharks. Now, he is working as an assistant coach for the leagues' newest team, the Seattle Kraken.
While the reason behind their 2014 divorce has not been made public, it seems the pair had a loving relationship before they chose to separate (via eCelebrity Facts). Now, it appears Tappen is single.