How Meghan And Harry's Recent Actions Have Affected Their Popularity In The Polls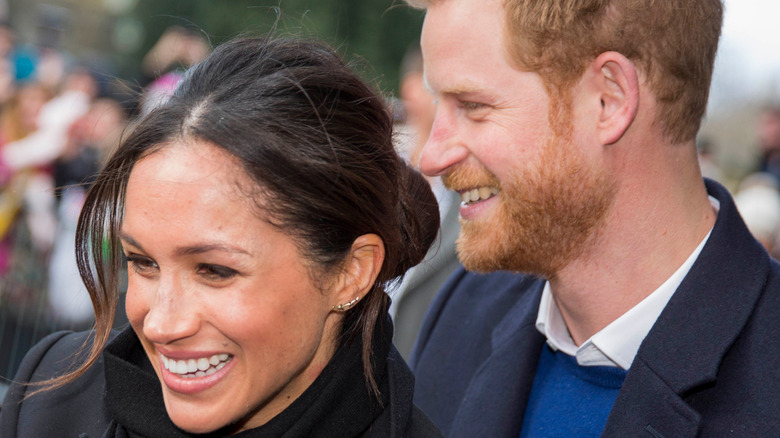 ComposedPix/Shutterstock
With the Duke and Duchess of Sussex's drama surrounding Spotify, the latest numbers show a decrease in how the public feels about them.
Prince Harry and Meghan Markle have a $25 million deal with Spotify, though they are reportedly not too happy about the "COVID misinformation" being spread on the platform by Joe Rogan. According to Page Six, a representative from the royal couple's nonprofit, Archewell, said: "Our co-founders began expressing concerns to our partners at Spotify about the all too real consequences of COVID-19 misinformation on its platform. We have continued to express our concerns to Spotify to ensure changes to its platform are made to help address this public health crisis. We look to Spotify to meet this moment and are committed to continuing our work together as it does."
Additionally, since January 2020, Harry has been trying to get Metropolitan Police protection again for when he is in Britain and has decided to sue the UK government for removing it.
Recent numbers show significant drops, when it comes to how people feel about Harry and Meghan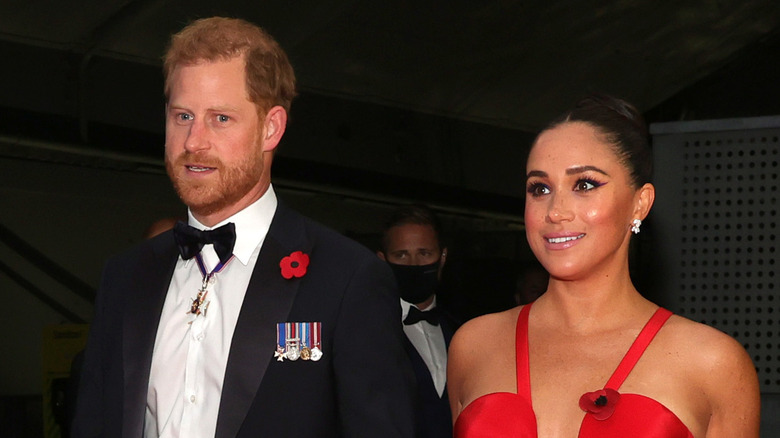 Dia Dipasupil/Getty Images
The latest poll numbers on the popularity of royal family members — which were gathered by JL Partners for The Daily Mail and shared on Twitter — show that Prince Harry is down 27 points at -13 and that Meghan Markle is down 22 points at -30.
When discussing Harry suing the government in particular, Eric Schiffer, the chairman of Reputation Management Consultants, said to Newsweek, "It's painfully deluded to think that he should somehow be able to benefit from his own decision to turn his back on Britain and his responsibilities. I think it sends a message that he is out of control and outrageously out of touch. He chose to leave ... There are responsibilities that flow from that, in which to sue is a choice he can make, but it makes him look like a child, and a whiny one at that."
Previously, the couple saw low numbers after their interview with Oprah Winfrey, during which they accused the royal family of racism. At that time, the Duke of Sussex dropped 15 points, putting him at a net score of -3. As reported by YouGov, this was the first time the public's overall thoughts were more negative than positive towards him. The Duchess of Sussex lost 13 points after the interview, going down to -27.