Former Royal Protection Officer Says Prince Harry Messed Up When Asking For Security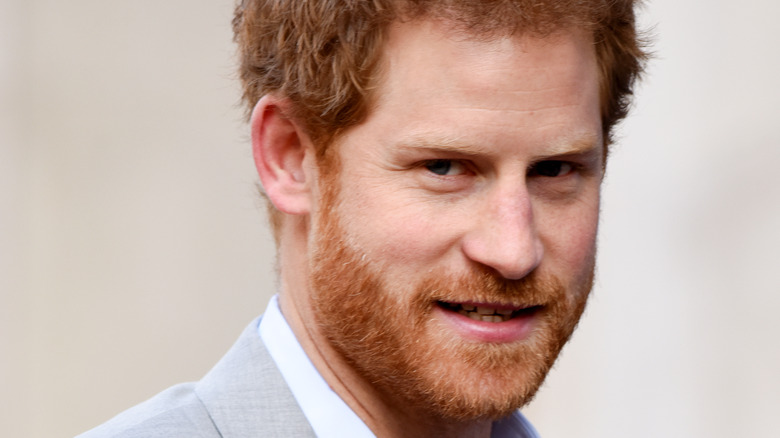 Bart Lenoir/Shutterstock
Prince Harry and his wife Meghan Markle are reportedly worried about returning to the U.K. with their family since they will no longer have police protection to keep them safe. The Duke and Duchess of Sussex were stripped of their right to personally funded police security when they opted to exit the royal family in early 2020. Now, Harry is seeking a judicial review against the decision, per People.
"The Duke and Duchess of Sussex personally fund a private security team for their family, yet that security cannot replicate the necessary police protection needed while in the UK. In the absence of such protection, Prince Harry and his family are unable to return to his home," a legal spokesperson for the Sussexes said. "The goal for Prince Harry has been simple — to ensure the safety of himself and his family while in the UK so his children can know his home country," the statement continued.
Meghan and Harry were expected to return to the U.K. this year with their children, Archie and Lilibet, for the memorial of Prince Philip and/or the celebration of Queen Elizabeth's Platinum Jubilee. However, their return is now in question due to the security concerns they face.
Now, one former royal protection officer is speaking out about the situation.
Former officer speaks out about Prince Harry's dilemma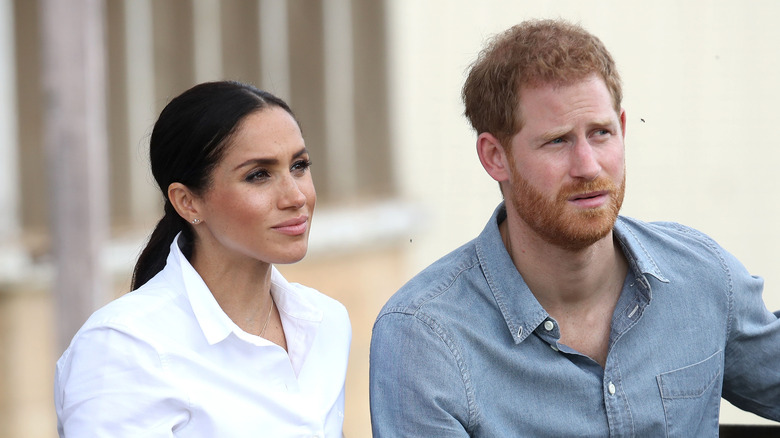 Chris Jackson/Getty Images
According to Express, royal commentator Richard Eden says Prince Harry knew the consequences of his exit from the royal family in 2020. However, former royal protection officer Ken Wharfe says that Harry likely didn't expect to be refused police security when he returned home to the U.K. for visits with his family.
"We understand that but so did he when he decided to give up his royal duties where that came as part of it," Eden said of the situation. "He moved to America to earn a lot of money and it was made very clear to him at the time that would involve giving up your security and now you have to pay for it yourself," he continued. "So he really is trying to have his cake and eat it at the expense of hard-pressed taxpayers in Britain."
Meanwhile, Wharfe says that Harry should have handled the situation much differently upon his exit from the firm. "What he should have done, I mean he knows the system. Well, he's got a lot of contacts still within Buckingham Palace that could have made those contacts with Scotland Yard to arrange for a liaison officer that would work in conjunction with his protection team even before they left America to make sure that the transfer from the airport to wherever he's gonna live in the United Kingdom now," the former protection officer said.
Harry should have figured out the situation before his royal exit, says Ken Wharfe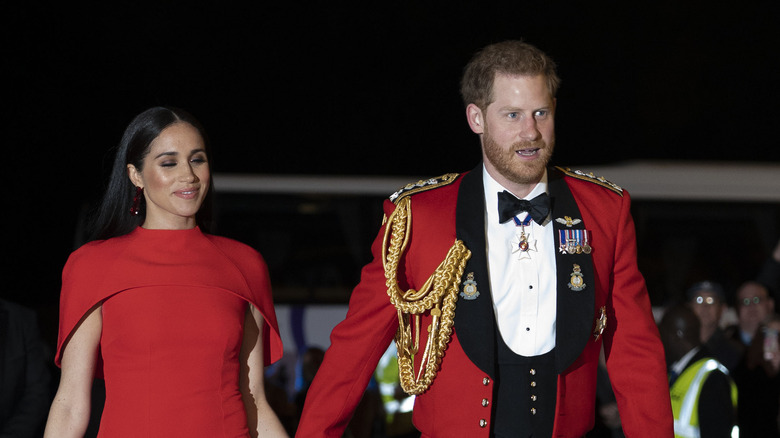 Wpa Pool/Getty Images
Ken Wharfe went on to reveal that Prince Harry knew that the royal protection was a "state-funded option" and that throwing down his own money wouldn't solve the problem, per Express. The former officer also admitted that if the Duke of Sussex would have simply figured out the situation before leaving the U.K. and moving to California with his wife Meghan Markle there wouldn't be an issue at this time.
"If that happened, we probably wouldn't be discussing that now because it would have been in place and everything would have worked but to make this request at relatively short notice and without any warning, threatening this legal action, I think has confused himself," Wharfe stated.
Meanwhile, Meghan and Harry's future visits to the U.K. are now up in the air, and fans are wondering if the Sussexes will ever return to the country together, or if the royal family will get to meet their youngest child, daughter Lilibet Diana. Only time will tell how this situation plays out, but royal enthusiasts will definitely be following the latest news.