The Strange Situation That Has Meghan And Harry's Neighbors In A Tizzy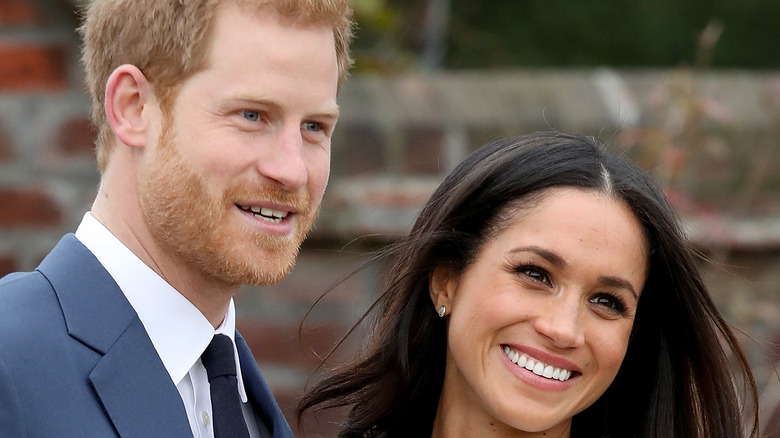 Chris Jackson/Getty Images
Prince Harry and Meghan Markle shocked the world when they announced that they were stepping away from royal life. Undeterred, they proceeded to move to California. First to Los Angeles, and then to the Santa Barbara suburb of Montecito (via Us Weekly). Their hope was to escape the harassment from the British press and to enjoy private family life. But their new life has proven to be just as highly scrutinized as it was in the royal sphere. 
Back in England, the couple was reportedly criticized for being stand-offish, to the point of supposedly demanding that their neighbors should not speak to them or even try to pet their dogs, per The Sun. They didn't fare any better in Montecito, either, with some tabloids wasting no time painting the Duke and Duchess of Sussex as "neighbors from hell." Locals were supposedly horrified by the "chaos" of tourists and paparazzi that descended upon the couple's expansive home, and the helicopters that hovered around four times a day (via TMZ). 
However, the latest complaint surrounding Prince Harry and Markle claims that the pair are, quite literally, total stinkers.
Prince Harry and Meghan Markle's neighbors aren't happy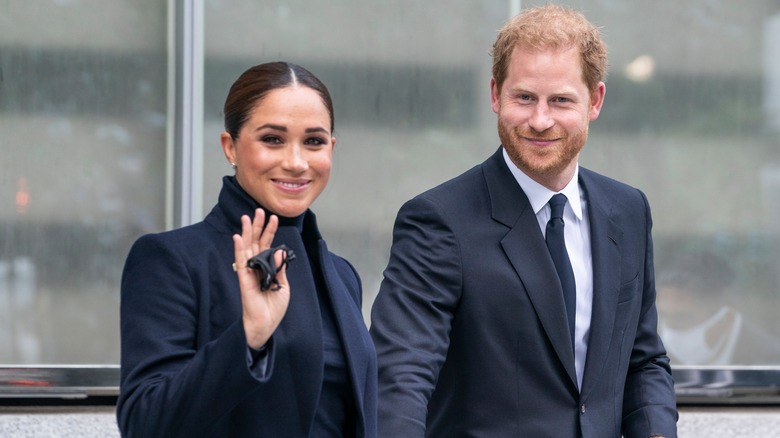 lev radin/Shutterstock
It seems that a repulsive smell has been detected around Prince Harry and Meghan Markle's California mansion, The New York Post reported. The nauseating odor has been described as "offal that has been rotting in the sun," and neighbors have been complaining that they have to keep their windows shut. Some have reportedly suggested that something in the Sussexes' home itself is causing the stench, though a source speaking to Page Six denies it.
A more likely culprit is the nearby Andrée Clark Bird Refuge. The 42-acre marsh can become stagnant in certain circumstances, which encourages the growth of bacteria. However, the city's clean water manager told Page Six that while the refuge does sometimes smell bad, "it does not smell now, and has not for some time."
This complaint comes just months after a separate report regarding a much different kind of aroma — Prince Harry and Markle's home is also situated just ten minutes away from a cannabis farm with 20 greenhouses full of the mellow-making crop. Locals have reported being able to smell the cannabis from their houses, prompting officials to install "odor control systems" (via The Daily Mail).
However, the smelly issues may not be a problem for Harry and Markle much longer. Another Daily Mail report alleges that the royal couple plan to move to a different estate in the area in the near future, because they're "not over the moon" with their current digs.