The Truth About Hugh Hefner's Girlfriends' Weekly Allowance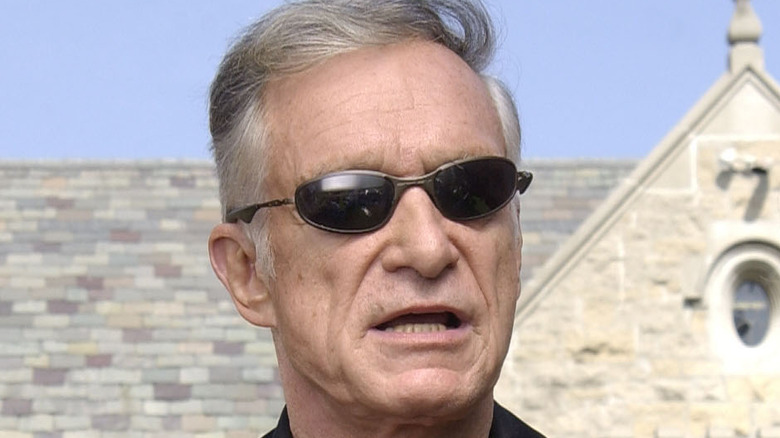 Robert Mora/Getty Images
Everyone knows who Hugh Hefner was: media mogul, millionaire, playboy, philanthropist. The brain behind the infamous Playboy magazine. He also started the even more infamous, now defunct, Playboy club. When he left his job at Esquire because they refused to give him a $5-a-week raise, he decided to start his own magazine, per Business Insider. He set out to make a magazine that would have high-quality interviews and set the standard for sexiness with nude photos of women. The strange combination worked, as Playboy Magazine became wildly popular during its day. You have Hefner to thank for the iconic bunny ears worn by playmates and referenced many times in pop culture.
Its popularity aside, however, people have mixed feelings about Playboy. According to BBC, some believe that it helped revolutionize the American attitude towards sexuality. Others think that it was built on the objectification of women.
Although Hefner died in September 2017 at the age of 91, his legacy lives on. Unfortunately, it isn't a purely good legacy. More unpalatable details are surfacing about his highly publicized relationships with the playmates.
Did Hugh Hefner really give his girlfriends a weekly allowance?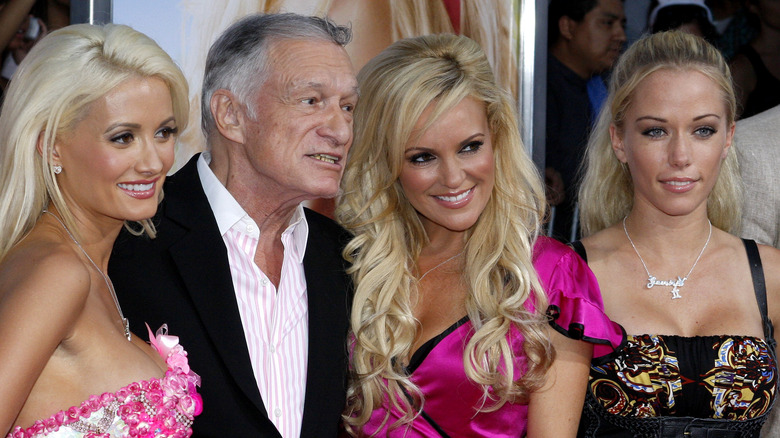 Tinseltown/Shutterstock
Hugh Hefner, like the magazine and brand he was known for, was a controversial figure, per The Washington Post. Hugh's image was that of a playboy, an almost Bond-esque figure, minus the espionage. He had a mansion, he had money, and he had several women living in his mansion as his girlfriends. Hefner leveraged that with a reality TV show, "The Girls Next Door,"  about the lives of the Playmates, and to whitewash his public image, which was declining at the time.
However, strange things about the relationship between Hefner and the playmates kept coming to light, per US Magazine. Some expressed disbelief at Hefner's determination to cling to the role of the sexually active Playboy despite his advancing age. According to Mirror UK, the amount of watchfulness Hefner exhibited over the playmates was a tad disturbing. They were shielded from the outside world in a bubble — a not entirely pleasant bubble — and since they weren't allowed to work, they were heavily reliant on Hefner.
In response to allegations in the 2006 book "Bunny Tales," by ex-playmate Izabella St. James, Hefner confirmed that he gave his girlfriends a weekly clothing allowance of $1,000. In an interview with The Daily Beast, he also confirmed the allegations of a curfew for the playmates. Other ex-playmates have spoken up against the practice, stating that the allowance was one of many manipulation tactics Hefner used on them. More details on the disturbing things that happened in the Playboy mansion were brought to light in a new A&E docuseries titled "Secrets of Playboy," writes Daily Mail.