Is This When Harry Styles Realized He Loved Fashion?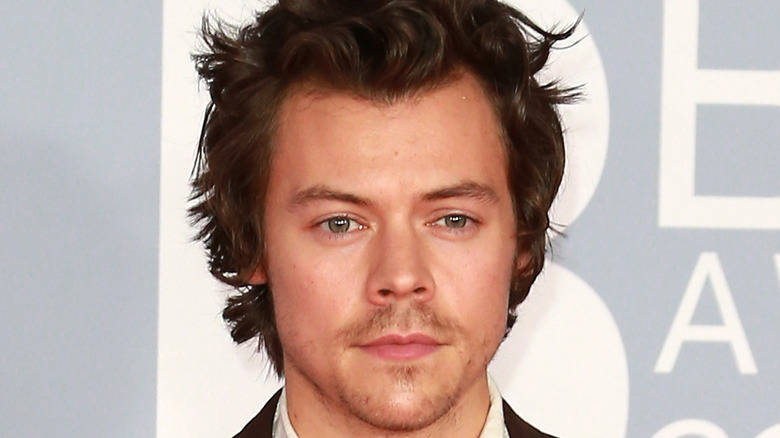 Cubankite/Shutterstock
It seems obvious that Harry Styles has a passion for fashion, but when did he first discover his love of clothes?
Due to how he elevates basics with exciting touches, the U.K. edition of GQ Magazine called him "one of the best-dressed musicians in the world." Vogue reported that the singer has "truly mastered stage style." He landed on Rolling Stone's list of the 25 most stylish current musicians.
His bold and colorful looks are inspiring others as well, according to Stitch Fix stylist Ashley Sanchez (via Glossy). "His willingness to take risks with his wardrobe has propelled him to icon status this year for our clients, who are gravitating toward his look, as they want to try something different — new and bolder than their typical style." Sanchez also noted Styles' "androgynous approach to outfitting," how he is "inclusive in his fashion." Styles wears "statement pieces that have a fun, and sometimes feminine, flair."
Harry Styles shared a childhood moment that 'kicked off' his interest in eccentric clothing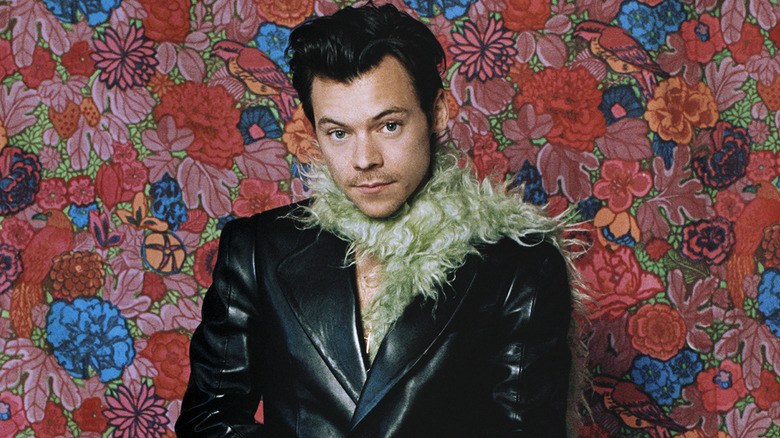 Anthony Pham/Getty Images
In 2020, Harry Styles and his sister, Gemma Styles, discussed the singer's interest in fashion with Vogue, with his sister stating, "My mum loved to dress us up ... I always hated it, and Harry was always quite into it."
Styles agreed, adding, "As a kid, I definitely liked fancy dress." Specifically, he remembers being in school plays, and in his first one, he portrayed a churchmouse. This mouse could have been what led to the style fans know and love today. "I was really young, and I wore tights for that. I remember it was crazy to me that I was wearing a pair of tights. And that was maybe where it all kicked off!"
Additionally, when it comes to Styles' love of clothes, he credits a certain singer with inspiring him: "I think both music and fashion, [my] main influence was probably Shania Twain," he told Entertainment Tonight. "I think she's amazing."