Harry Styles Reveals The Empowering Reason Behind His Clothing Choices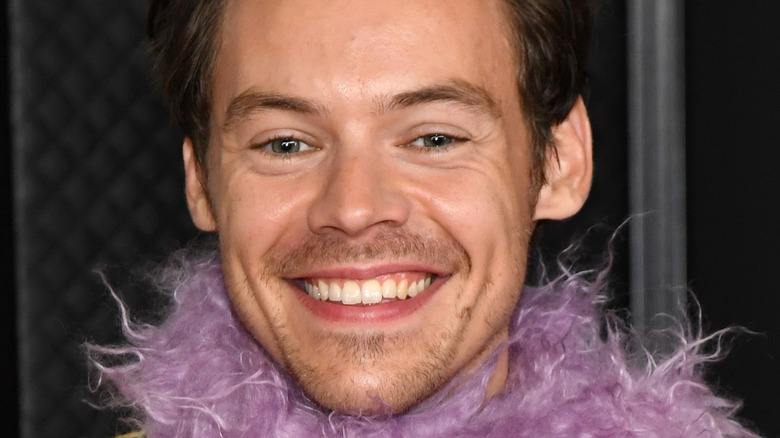 Kevin Mazur/Getty Images
When former One Direction star Harry Styles made history as the first man to grace the cover of Vogue — while wearing a dress, no less — certain corners of the internet predictably lost it. 
As The Guardian reported at the time, Styles was clad head-to-toe in Gucci, sporting a flowing blue gown with a black tux jacket over it. The pop star was widely praised for exploring his femininity and making a statement about gender fluidity in fashion in the process. 
However, conservatives were none too pleased with the move. In fact, Candace Owens took to Twitter to request, "Bring back manly men." Ben Shapiro shared her tweet, adding, "Anyone who pretends this is not a referendum on masculinity for men to don floofy dresses is treating you like a full-on idiot." 
The response to Styles' Vogue cover was otherwise positive, with plenty of commentators nonplussed by his choice since he's known for experimenting with fashion.
His reason for doing so, however, might surprise you.
Harry Styles is all about self-expression and creativity in fashion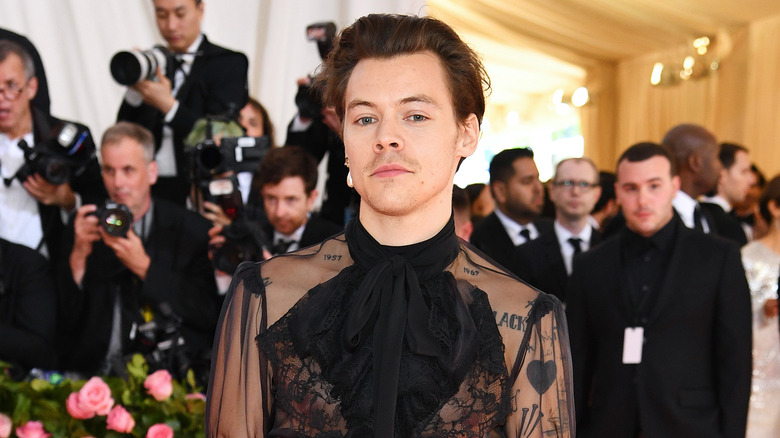 Dimitrios Kambouris/Getty Images
In an interview with NPR, pop star Harry Styles opened up about his courageous fashion choices, which have seen him don voluminous skirts, painted nails, feather boas, and colorful suits on the red carpet. 
"For me, it's not like doing it to send a message," he said. "Part of being on the last tour, when people came to watch the show, I realized 'Oh, these people just want to see me be myself, and I'm telling them to be themselves.'" 
Likewise, the pop star made it clear that he dresses flamboyantly both on and off the stage because it's like second nature to him. Styles did acknowledge, however, "I'm lucky that I work in an industry that allows you to be creative and express yourself, and I'd encourage it to anybody." 
The "Watermelon Sugar" hitmaker previously wore a sparkly black gown by iconic Japanese brand Commes Des Garçons on the cover of The Guardian's "Weekend" magazine. He defended the queer connotations of dressing more feminine in an adjacent interview.
"I'm not just sprinkling in sexual ambiguity to be interesting," he said. "I want things to look a certain way. Not because it makes me look gay, or it makes me look straight, or it makes me look bisexual, but because I think it looks cool."