This Is The Scene Griffin Gluck Improvised In Tall Girl 2 - Exclusive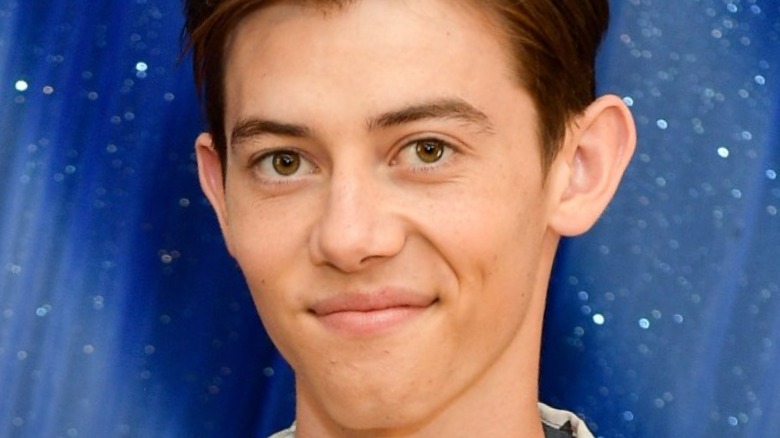 Matt Winkelmeyer/Getty Images
The moment that Netflix graced us with a sequel to "Tall Girl," we became obsessed all over again. From the adorable teen romance to all the singing and dancing in the second installment, the new film had us feeling all sorts of nostalgia for the first.
While the sequel features all the same characters we know and love, there's a specific scene that will seem pretty familiar, too. Remember when Stig and Dunkleman had that heart to heart in their room? "We had a bunk bed scene in the first one," actor Griffin Gluck, who plays Jack Dunkleman, explained during an exclusive interview with The List. In "Tall Girl 2," he and actor Luke Eisner are at it again. "This was kind of, like, a flashback or a shoutout to that scene," Gluck said.
Though the scene lasts only a few short minutes in the sequel, it was a very important one for Gluck. "It was one of our only scenes, just him and I," he told us, so he had a very special request for the writers. "We asked them if we could improvise a bunch."
Griffin Gluck loves to improvise with his co-star Luke Eisner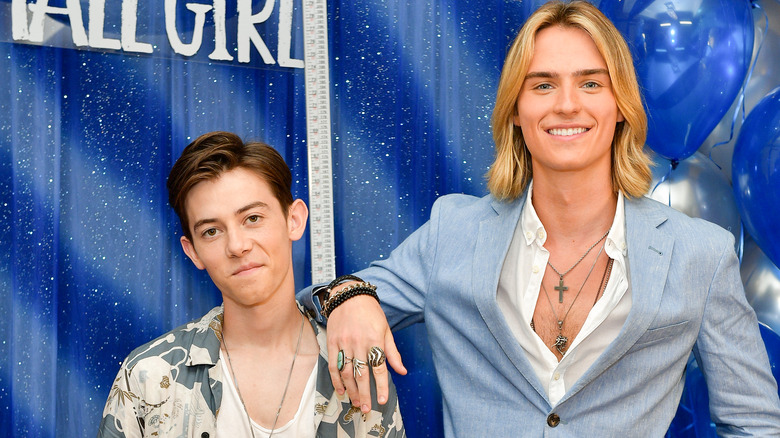 Matt Winkelmeyer/Getty Images
The day that Griffin Gluck and Luke Eisner headed to set to work on their bunk bed scene for "Tall Girl 2," it was their only focus for the day. "We, for probably nine hours straight, just did the same two page scene," Gluck told The List.
The two actors went back and forth in trying to capture the true essence of Dunkleman and Stig's growing friendship. "We would improvise every line and go down every facet and then bring it back to the original conversation and then, like, improv more," Gluck explained.
This special moment in the movie could have turned out much differently, too. There are hours of alternative conversations these characters had that we will never get to see. "None of it got used," Gluck laughed, but he got to spend the entire day doing what he loves best with one of his good friends. "It was definitely my favorite time that we had filming just because it was a come to work and play day," he said.
"Tall Girl 2" is available to stream now exclusively on Netflix.