Why Angela Kinsey Wants Netflix To Make Tall Girl 3 - Exclusive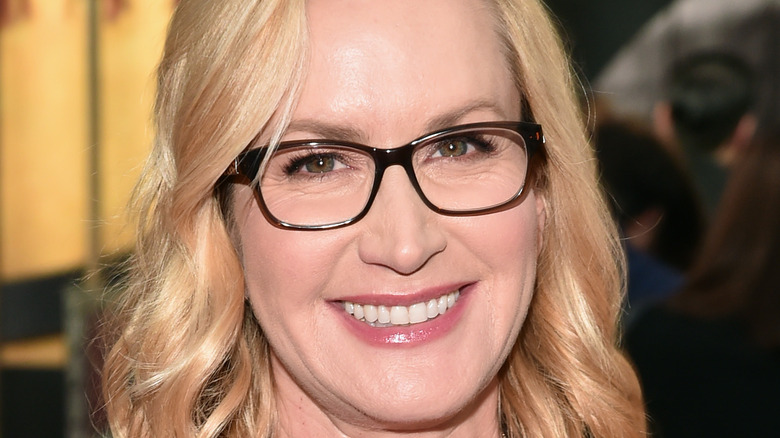 Alberto E. Rodriguez/Getty Images
Many people know the actress Angela Kinsey for her time on the NBC sitcom "The Office," in which she played the uptight Angela Martin. Recently, Kinsey has taken on a completely different role in the Netflix films "Tall Girl" and "Tall Girl 2." Instead of playing a stern character as she did in the office, you can watch her playing the bubbly mother of the main character, Jodi.
Before the sequel's release, Kinsey sat down with The List to discuss her role and her thoughts on the film. The actress enjoyed working with Steve Zahn, Ava Michelle, Sabrina Carpenter, and other cast members that she can't wait to work with them again. In fact, Kinsey loved her time in "Tall Girl" so much that she's come up with a few ideas to get the cast and crew back together. While speaking to The List, Kinsey shared her ideas for a "Tall Girl 3" and another spin-off movie.
Kinsey's pitch for Tall Girl 3 plot includes some traveling
Angela Kinsey said she was "thrilled" to come back for "Tall Girl 2" and work with the same cast members she knew and loved from the first movie. Now that the sequel is wrapped and already streaming on Netflix, the actress has plenty of ideas for how to get the cast back together again. During her interview, Kinsey pitched her idea for "Tall Girl 3" and what could happen to the Kreymans next.
Though the first two movies were filmed in New Orleans, for the third one, Kinsey suggested Netflix take the story international. "'Tall Girl 3.' Okay. Richie and Helaine take their daughters to Sweden to meet the whole family there. Maybe they finally talk to Ingvar Krueger, meet him," Kinsey said. The actress also added that the other cast members would be invited along for the family adventure. "Dunkers, everybody. We're going to go, and we're going to meet the Swedes," Kinsey said, then added, "And we'll all be really short, and they'll all be really tall."
Kinsey suggests a Netflix spin-off with Steve Zahn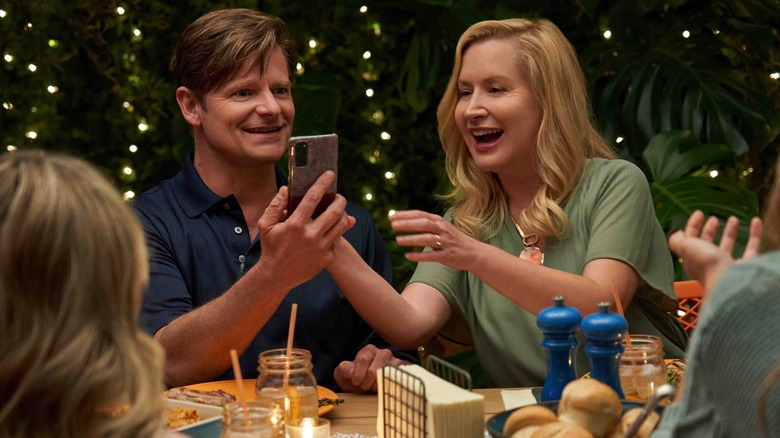 Netflix/Scott S
Along with her idea for "Tall Girl 3," Angela Kinsey also shared her wish for Netflix to make a spin-off series with Steve Zahn, who plays her character Helaine's husband. Just like her idea for a third movie, her plan for a spin-off includes traveling. "I want to do a spin-off with Helaine and Richie because I love them so much. Can we do a Netflix family movie where they just travel and we see them interacting? Maybe they get an RV, but Helaine tricks it out and bedazzles it," Kinsey suggested.
The actress shared that she loved the opportunity to work with Zahn and having fun with their comedic dynamic in the film. Because of that, she's hoping to work together again in the future. "I just love everything about Steve Zahn. He's so funny, and we just had really good chemistry and a lot of fun. I feel like I've known him my whole life, truly. And I can't wait to do more things with him," Kinsey said.
You can currently see Angela Kinsey in "Tall Girl 2" on Netflix.