What You Need To Know About Kate Berlant Before She Stars In A League Of Their Own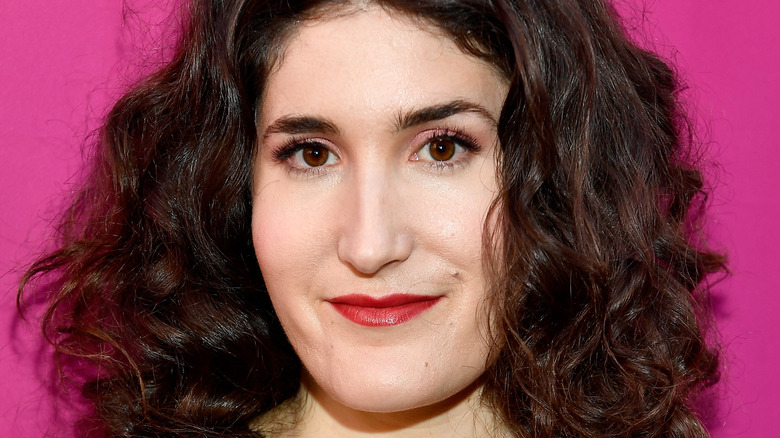 Frazer Harrison/Getty Images
If we can take away any lesson from the 1992 film "A League of Their Own" it's the iconic line, "There's no crying in baseball." The film also taught us the power of friendship, sisterhood, and perseverance. Per IMDb, "A League of Their Own" is directed by Penny Marshall and tells the real-life story of the women who played baseball in the All-American Girls Professional Baseball League, while the men in the country were abroad fighting in World War II. Featuring an all-star cast of Geena Davis, Tom Hanks, Lori Petty, Rosie O'Donnell, Madonna, and Bill Pullman, the film was a box office smash, according to Box Office Mojo. This was especially impressive at the time as it was directed by a women and starred a mostly female cast.
Now that we're in a time of reboots and revivals, it's not surprising that "A League of Their Own" is among the latest titles to be reimagined. Per The Hollywood Reporter, it's slated to be an Amazon Prime TV series, spearheaded by executive producers Abbi Jacobson (of "Broad City" fame) and Will Graham. "'A League of Their Own' is a half-hour comedy infusing the warmth, humor and DNA of the classic film, while taking a contemporary spin on the stories of the women surrounding the All-American Girls Professional Baseball League," the series logline reads. According to Deadline, the cast also includes comedy favorites D'Arcy Carden, Nick Offerman, and Kate Berlant.
Here's how you know Kate Berlant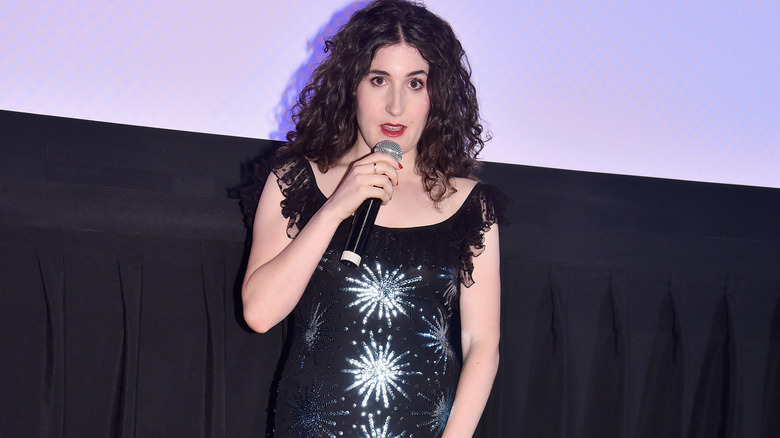 Kris Connor/Getty Images
If actress and comedian Kate Berlant looks familiar to you, it's with good reason. Berlant has guest starred on all of your favorite comedies, including "The Other Two," "The Good Place," "Loki," and Netflix's "The Characters," per IMDb. She also had a comedic turn in Quentin Tarantino's "Once Upon a Time...In Hollywood." But long before Berlant started popping up on your favorite TV shows and podcasts, Vulture reported that she was performing all over New York City alongside her comedy partner, John Early, with whom she created the comedic short "Rachel" and the web series "555" (via Vulture).
Berlant has been open about how much her friendship with Early means to her. "We really did have a shared language prior to ever knowing each other. It was a feeling of recognizing John as my friend instead of, 'Oh, we forged a friendship.' There was zero work or labor," Berlant told FLOOD Magazine in 2018. "We met, and John spent every night at my house, practically, for two years. I truly would watch him leave my apartment out the window, like falling in love. It sounds cheesy—it is cheesy. But our friendship was romantic." Like Early, Berlant graduated from New York University, and later earned her master's degree there in performance studies, per Alma. Perhaps the upcoming "A League Of Their Own" reboot will be the thing to catapult Berlant from comedic darling to household name.