The Heartbreaking Death Of Director Ivan Reitman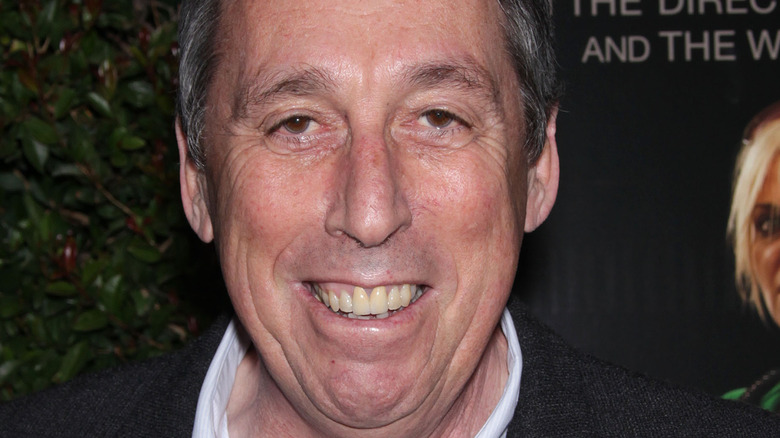 DFree/Shutterstock
Hollywood is mourning the loss of legendary director Ivan Reitman, who died in his sleep at the age of 75 on February 12. "Our family is grieving the unexpected loss of a husband, father, and grandfather who taught us to always seek the magic in life," children Jason Reitman, Catherine Reitman, and Caroline Reitman said in a joint statement to the Associated Press. "We take comfort that his work as a filmmaker brought laughter and happiness to countless others around the world. While we mourn privately, we hope those who knew him through his films will remember him always."
Born in Czechslovakia in 1946, Reitman and his parents moved to Canada as refugees when he was 4 years old. He went on to earn a music degree from McMaster University, where he also produced and directed several short films. Reitman broke into the entertainment industry as a producer on "National Lampoon's Animal House" in 1978 and parlayed that into a successful career as a director, helming comedies such as "Meatballs," "Stripes," "Twins," "Kindergarten Cop," and "Dave." He also served as a producer on dozens of films such as "Old School," "Beethoven," and "Up in the Air" (per IMDb).
One of his biggest hits was "Ghostbusters," which starred Bill Murray, Dan Aykroyd, and Harold Ramis and earned $300 million worldwide. Its sequel, "Ghostbusters II," also did well at the box office, but plans for a third were scrapped when Ramis passed away in 2014.
Ivan Reitman worked with his son on the last "Ghostbusters" film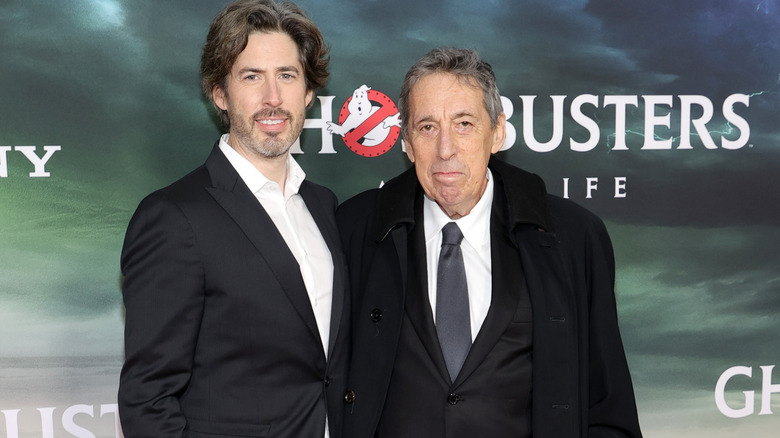 Mike Coppola/Getty Images
As news of Ivan Reitman's passing became public, many celebrities posted tributes online for the director and producer. "Ivan Reitman influenced everything we all love about film comedy. A true legend," tweeted Judd Apatow. Kumail Nanjiani also took to Twitter, writing, "A legend. The number of great movies he made is absurd. RIP," and Mindy Kaling shared, "Ivan Reitman was old school in the best way, and kind. I loved working with him. It's sad he's gone, it makes me feel older and like my childhood movies are more faraway than ever. RIP"
While plans for a third "Ghostbusters" installment were canceled when Harold Ramis passed away, Reitman's son, Jason, reignited the franchise with the release of "Ghostbusters: Afterlife" in 2021. "He said, 'I've been thinking about this idea,'" Ivan Reitman told Insider about his son telling him he wanted to make a "Ghostbusters" movie. "I just stayed really quiet. I was excited, but surprised as well."
The elder Reitman served as a producer on the film, getting to work side by side with his son. "Sometimes it got complicated, as you can imagine with your father coming to work with you every day and weighing in on all your decisions," Jason said. "It tries on your patience, but at the same time we got to have a father-son experience unlike anything." He added, "Most fathers and sons feel lucky they went camping together. We got to make a movie together."