Fans Have So Many Unanswered Questions About Bob Saget's Cause Of Death
Phillip Faraone/Getty Images
Fans are still coming to terms with Bob Saget's death. The former "Full House" star shockingly passed away on January 9 when he was found unresponsive in his Orlando hotel room by security (via Yahoo). At the time, it was assumed that Saget had died in his sleep and the theory was that the comedian likely suffered a heart attack or stroke, per TMZ. However, when Saget's autopsy results were made public they told a very different story.
People reports that the initial cause of death was head trauma. "The authorities have determined that Bob passed from head trauma," Saget's family said in a statement following the release of the report. "They have concluded that he accidentally hit the back of his head on something, thought nothing of it and went to sleep. No drugs or alcohol were involved. Now that we have the final conclusions from the authorities' investigation, we felt it only proper that the fans hear those conclusions directly from us."
While Saget's death seemed like a tragic and untimely accident, new details have many questioning whether or not the cause of death was as cut and dry as previously reported.
Bob Saget's injuries raise questions about his death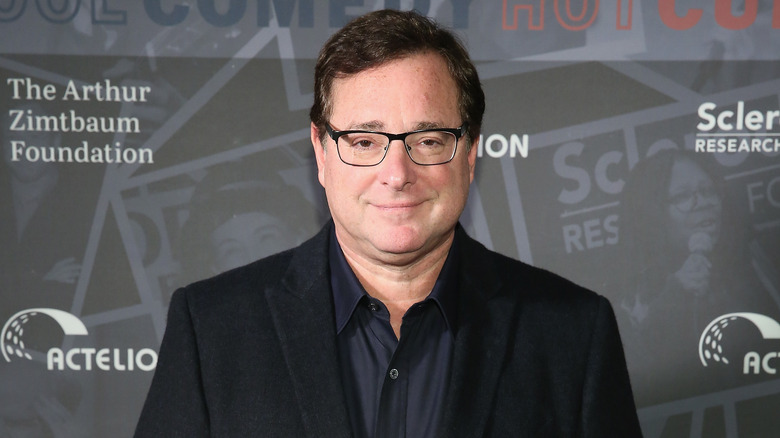 Monica Schipper/Getty Images
According to the Daily Mail, Bob Saget's autopsy report is raising a lot of questions among fans. His sudden death in January was said to be from a brain bleed after he hit his head. However, new details tell a story of more severe injuries than originally thought. The report reveals that Saget had multiple skull fractures and had bleeding across both sides of his brain. Dr. Gavin Britz told The New York Times that the extent of Saget's injuries were consistent with someone who took a baseball bat to the head or fell 20 to 30 feet. However, the death was ruled an accident as it was thought that he fell and struck the back of his head and went to bed not knowing how severely he was injured.
"I think what it reveals more than anything else is this was not a simple bump on the head," neurosurgeon Dr. Sanjay Gupta said. "When you read this autopsy report that may still be the case, but it was a pretty significant blow to the head. That takes a lot of force to do that. If I knew nothing else about what had happened, you'd think this was someone who had fallen down the stairs and had several impacts to the head or been unrestrained in a car accident," Gupta added.
It seems that many are now questioning what led to Saget's injuries. Sadly, it seems likely that we'll never know what really happened in the actor's final hours.