Carrie Ann Inaba Shares A Bizarre Home Hack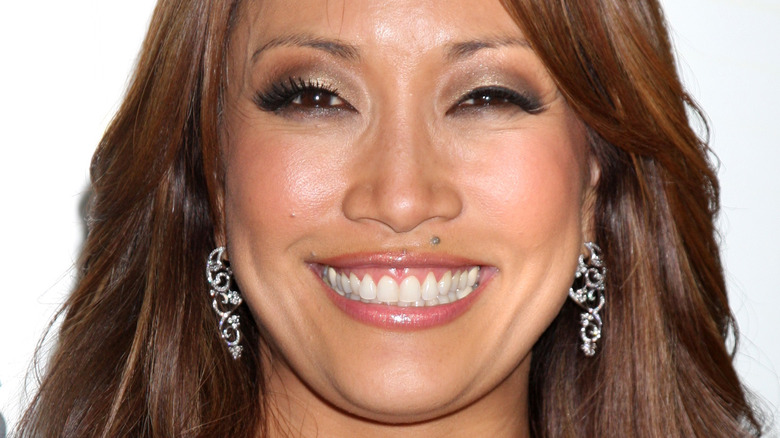 Kathy Hutchins/Shutterstock
Perhaps best known for her vivacious personality as a judge on ABC's "Dancing with the Stars," Carrie Ann Inaba is also a TV personality, dancer, choreographer, and an autoimmune warrior living with several autoimmune conditions. Per People, Inaba "has been diagnosed with Sjorgren's syndrome, lupus, fibromyalgia, rheumatoid arthritis." Additionally, she has "the markers for antiphospholipid syndrome, which can lead to blood clots."
Since autoimmune diseases can wreak havoc on the body — often in ways that aren't apparent to the naked eye, like overwhelming exhaustion — it's important to find ways to rest and restore with gentle practices. Inaba finds different ways to focus on simple solutions to combat health and beauty challenges due to her autoimmune disease.
"When I first got diagnosed, some encouraged me to keep my struggles to myself, but I've found that it's always been better to be honest about my needs and realities than to stay silent," Inaba wrote in a post on her wellness platform, The Carrie Ann Conversations. "I believe strongly in sharing my journey, my solutions, and the things that have helped me with anyone who could use it — this is how communities are formed."
One strategy that Inaba employs is surrounding herself with candles, and she's not afraid to play with fire to extend the life of her coveted candles.
Carrie Ann Inaba's candle home hack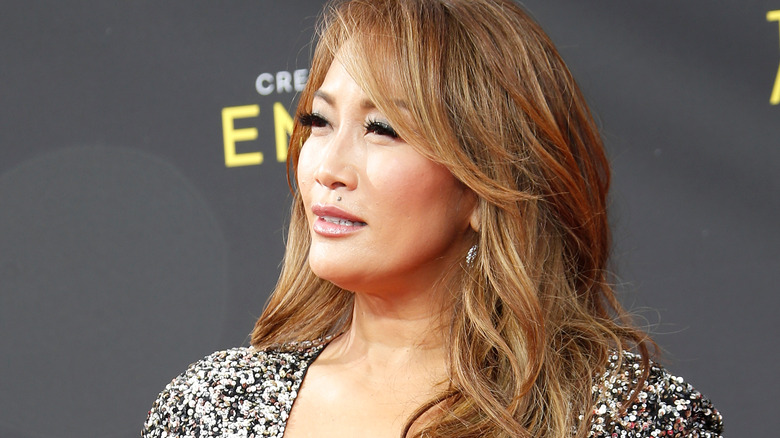 Kathy Hutchins/Shutterstock
In April 2021, Carrie Ann Inaba took to Instagram to share the journey she embarked on one day while trying to save the wick from one of her larger candles. "My friend @ivanflipzvelez shared how he uses a candle warmer to keep his candles in top shape. I had a little FOMO so, I looked at my candle .. and thought it needed a little TLC and I thought I could heat it up this way ... Genius right?" The "way" in question? Sitting the candle in a pan on the stove.
Inaba added, "Lol. Nope. It didn't work. Still only working one wick. Lol. #Thingstodoathome #autoimmunewarrior At least I didn't burn the house down. #kitchenproject #candlesmakemehappy."
While Inaba's idea was good in theory, fans weighed in to share what they do when low on wicks or when looking for wicks gone missing. One person commented that she and her husband simply jam a thin birthday candle into a larger candle to keep the flame lit. Another wrote that they dig out the remaining wick with a grapefruit spoon to preserve it. 
According to Hello! magazine, the candle Inaba was trying to save can "cost up to $279, depending on the size." Hopefully, Inaba is able to utilize some of the tricks and tips from her followers next time she's looking to preserve a pricey candle.