Joe Biden Lashes Out At The NFL Over An Unfulfilled Promise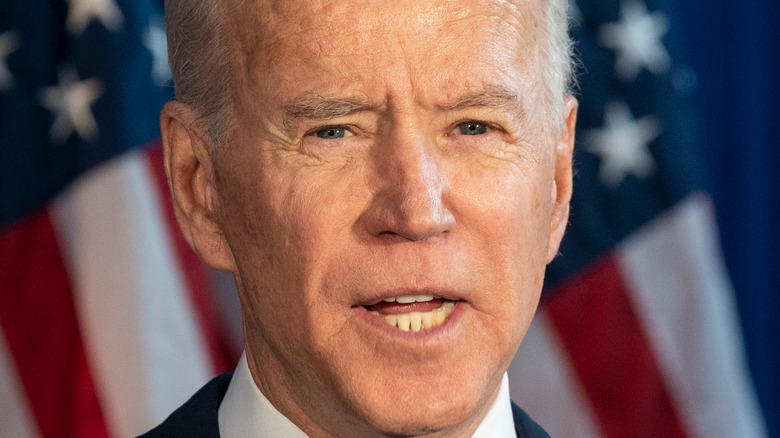 lev radin/Shutterstock
When discussing the National Football League, President Joe Biden says it has not "lived up to being open about hiring more minorities."
According to Yahoo! Sports, around 70% of NFL players are not white, yet the head coaching staff tells a different story. There are only two Black head coaches, the Houston Texans' Lovie Smith and the Pittsburgh Steelers' Mike Tomlin, while Mike McDaniel of the Miami Dolphins is biracial and the Washington Commanders' Ron Rivera is Latino. This issue is receiving more attention lately, as Brian Flores, the Miami Dolphins' former head coach, filed a lawsuit against the league, due to alleged racial discrimination (via The Athletic).
During a recent media conference, NFL commissioner Roger Goodell spoke on the topic, as seen via Hearst Television, saying, "What we want to see is the outcome. We want to see Black head coaches in the NFL and people of color and eventually gender, so it's an inclusive process and hopefully an inclusive outcome."
President Biden talked about the 'generic decency' of the NFL being more diverse in the hiring process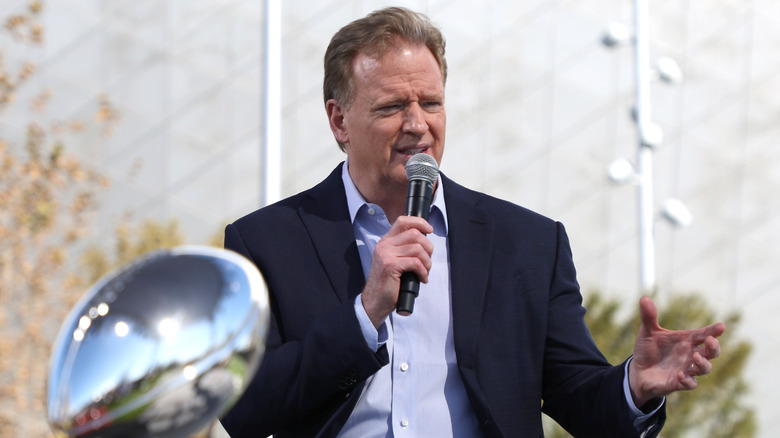 Rob Carr/Getty Images
In an interview with NBC News, President Joe Biden pointed out that the NFL hasn't hired more diverse coaches, despite it stating that steps have been taken to do so.
In 2002, civil rights lawyers brought up this topic in a report accusing the NFL of racial discrimination when hiring head coaches. In return, the league came up with the "Rooney Rule," which said that, while looking for a head coach, at least one minority would be considered. Still, as seen above, the majority of head coaches are still white, as are the offensive coordinator (who are 80% white) and defensive coordinators (60% white, per The Washington Post.)
"Think about it," President Biden said. "The whole idea that a league that is made up of so many athletes of color, as well as so diverse, that there's not enough African American qualified coaches to quote, 'to manage,' these NFL teams, it just seems to me that it's a standard that they'd want to live up to." The president went on to say that while hiring coaches of color is not "a requirement of law," he does consider it to be a "requirement ... of some generic decency."