The Surprising Reason Snoop Dogg Quit Rapping About Death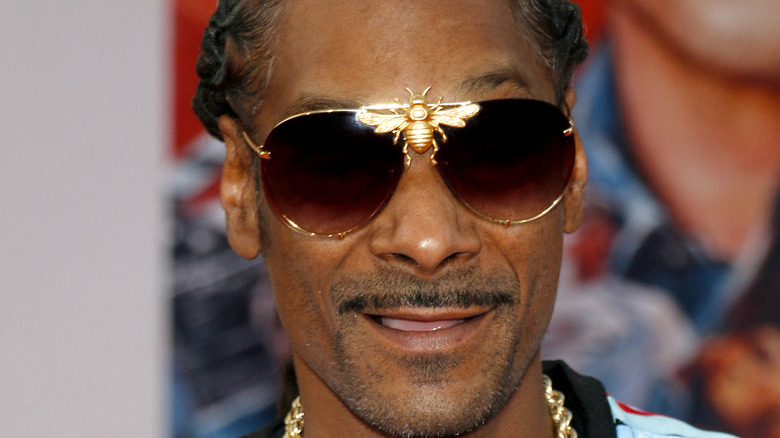 Tinseltown/Shutterstock
Snoop Dogg is a beloved rapper, actor, entrepreneur, and media personality whose recognition hasn't faded since his career began with a Dr. Dre feature in 1992. The song was "Deep Cover," and it earned him enough good credit with the public that his first album, "Doggystyle," became a highly anticipated project (via Hip Hop Scriptures). During his early years as an artist, he was known for his drawled and relaxed style of rapping, and its contradiction with the violence implied in his lyrics, per All Music. He is one of the few rappers from the early '90s gangsta rap era who was able to evolve with time and remain relevant years later.
Today, he isn't just known for his connection to gangsta rap and his hip-hop roots. His laid-back but funny personality and constant rebranding have elevated him to the level of media personality, ingrained in the very fabric of pop culture (via The New York Times). His business ventures have gone so well that, according to The Independent, he was recently able to acquire his old record label, Death Row Records.
The "Drop It Like It's Hot" rapper has transcended the limits set for many rappers of the '90s, but before he did this, he made a conscious decision to cut out certain content from his lyrics. This is why he stopped rapping about death.
Snoop Dogg's murder case changed his career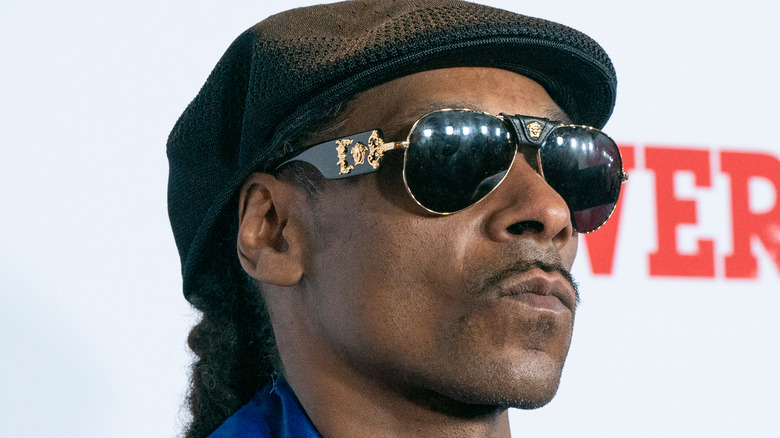 lev radin/Shutterstock
Early gangsta rap was characterized by lyrics surrounding drug use and murder. Snoop Dogg was no exception. His lyrics often centered on these motifs, and they corresponded to his own issues with the law. While recording "Doggystyle," Snoop was implicated in the drive-by shooting of his rival, for which his bodyguard was accused. After a protracted legal battle, they were finally acquitted of all charges. However, his mindset and artistry underwent a change due to this. Moving forward, he no longer rapped about death or murder.
"On my second album, 'Tha Doggfather,' when I beat my murder case, I redirected my pen to write life because I felt like I had wrote death all up until that point," Snoop said in a 2021 Instagram interview with Fatman Scoop. But it wasn't so easy. His fans were confused by this tonal shift, and he knew there was a possibility his popularity would wane. He later confirmed that he lost a lot of fans who wanted him to make music glamorizing how he beat the murder charge (via Rolling Stone). The rapper stuck to his guns, though, knowing that someone actually lost their life as a result of street violence.
"I was like, somebody's life was lost. My life was changed. This is a real situation," Snoop reflected in the Fatman Scoop interview. "I have actual remorse. I feel bad."