Here's What We Think Drop It Like It's Hot By Snoop Dogg Really Means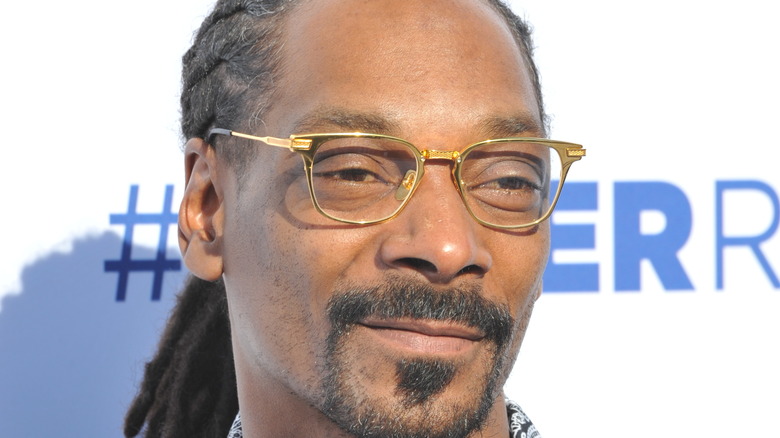 Jaguar PS/Shutterstock
Super Bowl LVI is turning up the heat this year with a halftime performance helmed by Dr. Dre and fellow rap legends Eminem, Kendrick Lamar, Mary J. Blige, and the infamous Snoop Dogg. In an interview with the Associated Press, Snoop Dogg expressed his excitement for the show. He explained, "I'm still thinking I'm in a dream because I can't believe that they will let a real hip-hop artist grace the stage in an NFL Super Bowl. We're just going to wait for that moment and put something together that's spectacular, and do what we're known for doing and add on to the legacy."
In anticipation of the event, Billboard put together their ideal setlist for the superstar group. Aside from manifesting a rendition of Snoop's smash hits "Gin and Juice," "Nuthin' But a 'G' Thang," and "Still D.R.E.," the publication is hoping to hear the artist's first and only No.1 Billboard Hot 100 hit "Drop It Like It's Hot."
Snoop Dogg popularized the phrase "drop it like it's hot"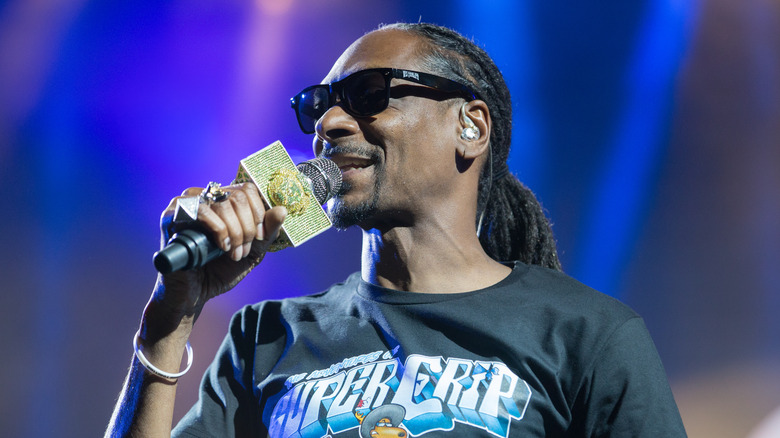 Sterling Munksgard/Shutterstock
Snoop Dogg's international hit "Drop It Like It's Hot" took a popular hip-hop phrase and made it more mainstream (via Genius). Before Snoop released the track, with his collaborator Pharrell Williams, the phrase "drop it like it's hot" had been used in songs by Jay-Z, Lil Wayne, and many more. However, Snoop's use of the phrase taught people around the globe what it means. The 2004 track is essentially encouraging women to "get low" as Lil Jon would say, or in simpler terms: twerk.
In addition to its emphasis on dance, "Drop it Like It's Hot" features a lot of bragging. Throughout the track, the California native tells listeners how wealthy and successful he is. He raps, "I got the Rolly on my arm, and I'm pourin' Chandon/And I roll the best weed 'cause I got it goin' on." Snoop also reminds haters not to mess with him. He raps, "I'm a gangsta, but y'all knew that/Da Big Boss Dogg, yeah, I had to do that." Though the song features a few more violent lyrics like, "Cement shoes, now I'm on the move/Your family's cryin', now you on the news/They can't find you, and now they miss you," it's essentially an upbeat dance track.