Is Zoe Buckingham Getting Recast In The Bold And The Beautiful?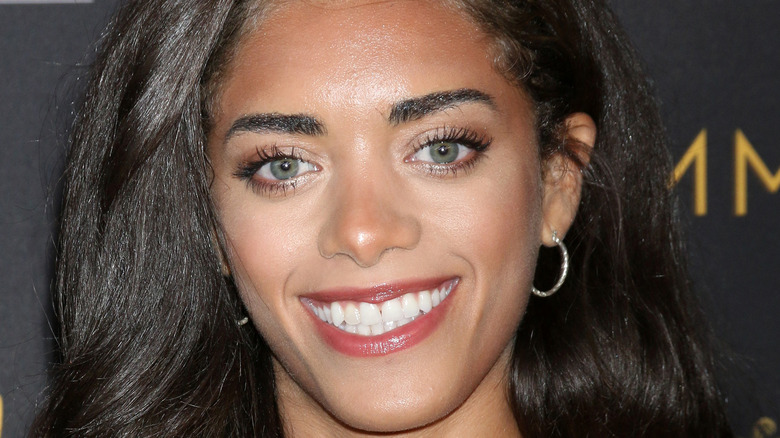 Kathy Hutchins/Shutterstock
The Buckingham clan keeps getting bigger and bigger on "The Bold and the Beautiful," but there is one member conspicuously missing from the soap's fictional version of the Los Angeles fashion scene — model and aspiring designer, Zoe Buckingham. Played by Kiara Barnes from 2018 to 2021, Zoe arrived in town as the insanely jealous ex-girlfriend of Xander Avant (Adain Bradley), who only had eyes for Forrester Creations intern, Emma (Nia Siuox).
Eventually, Zoe's dad arrived on the scene, but not for long. However, Dr. Reese Buckingham (Wayne Brady) was determined to save his daughter from some Las Vegas loan sharks who demanded he pay off his gambling debts — or else. That's when the not-so-good doctor let Hope Logan (Annika Noelle) believe her baby was stillborn so he could sell her on the black market. That baby famously ended up being adopted by Steffy Forrester (Jacqueline MacInnes Wood), who thought she obtained a baby legally. When Reese was carted off to jail, Zoe was alone with no family for a while until her sister, Paris Buckingham (Diamond White) arrived. Their rivalry was supposed to spur big stories, but suddenly Zoe got a job offer in Europe and before you could blink, Zoe was gone.
Kiara Barnes moved onto primetime and Zoe moved on too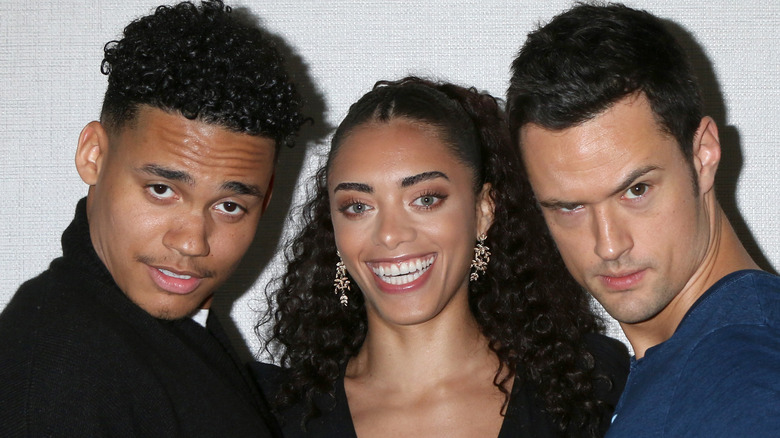 Kathy Hutchins/Shutterstock
"The Bold and the Beautiful" was left to scramble when actress Kiara Barnes opted to leave the soap in the spring of 2021 when she landed a plum role on the Fox remake of "Fantasy Island," according to Deadline. The character suddenly learned her fiancé, Carter Walton (Lawrence Saint-Victor), had slept with Quinn Fuller (Rena Sofer), and she knew she needed to get away. So, when a job offer arrived that would get her far away from LA, she took it.
That left Paris to her own devices and in the months since Zoe left, Paris has been a very busy young lady. First, she dated Zende Forrester (Delon De Metz), then developed a crush on Steffy's husband, John Finnegan (Tanner Novlan), and wowed Thomas Forrester (Matthew Atkinson) with her singing prowess before moving onto Zende again. Finally, she's decided she wants to be with her sister's ex, Carter. That should be the cue for Zoe to make a very convenient comeback — especially with another member of their family now living in LA.
The stage is set for a recast Zoe on 'The Bold and the Beautiful'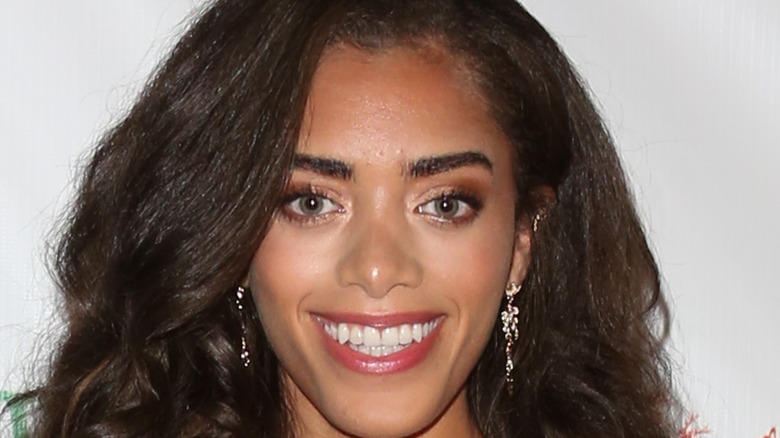 Paul Archuleta/Getty Images
Before Zoe left town, she also had a flirtation with Zende and tried to keep Paris from dating him until Zoe realized it was Carter she really wanted to be with. Now, their mother, Dr. Grace Buckingham (Cassandra Creech) is in town and definitely wants to see Paris end up with Zende and not Carter — especially after the hurt it caused her other daughter, Zoe.
Zende also felt attracted to Zoe, but he chose Paris after Zoe left town. If Zoe were to return, she'd be walking into quite the soapy situation with one man she liked wanting her sister and a man she loved trying to keep her sister away, while also being attracted to her. Add her mother into the mix and Zoe would fit right in. However, with Fox picking up "Fantasy Island" for a second season, it looks like Kiara Barnes still won't be available, so a new Zoe may be on the way if "The Bold and the Beautiful" decides to add her back into the Buckingham mix.