Griffin Gluck Explains His Unique Approach To Tall Girl 2 - Exclusive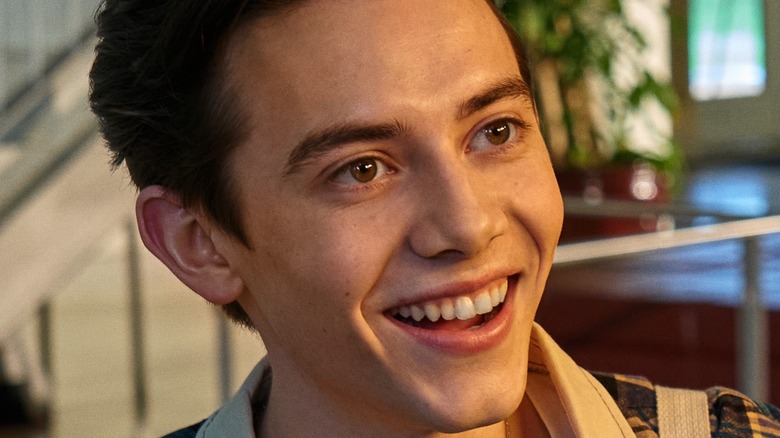 Netflix
A lot has changed since we last saw "Tall Girl." After Jodi gave that epic speech at her high school's homecoming dance, her confidence level is higher than ever before in "Tall Girl 2." She's snagged the leading role in the school musical and has also made her relationship official with Jack Dunkleman.
While these characters are ones we have come to know and love, fans will notice a major difference in the second film: Dunkleman is a lot different than before. He's no longer holding his iconic crate, and even the actor who plays him approached the character in a completely different way.
Ever since wrapping up on the first film, "I started binge watching a lot, a lot of comedies and comedic TV shows," actor Griffin Gluck said during an exclusive interview with The List. "And I saw the sequel as, like, an opportunity to really just have fun and try and make Jack as goofy as possible and in his own quirky way."
Griffin Gluck took his acting to the extreme in Tall Girl 2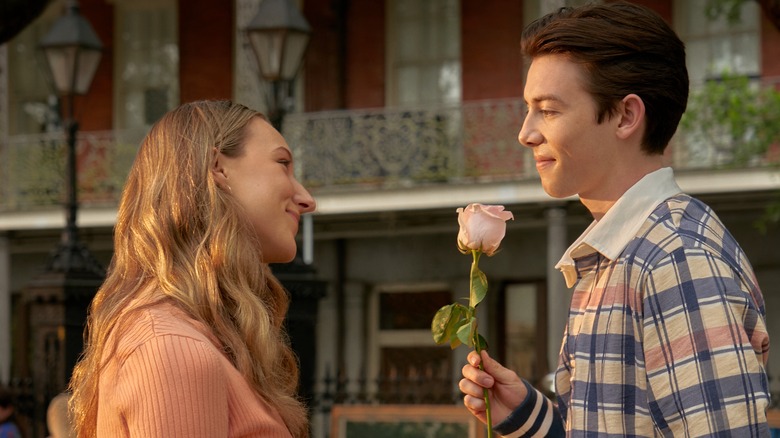 Netflix
Watching all those comedies while being stuck at home during the COVID-19 pandemic made Griffin Gluck want to let loose like never before. He intensified every one of Dunkleman's actions in "Tall Girl 2." "I don't think, like 90% of it, didn't make it to the final cut," he laughed. "But you know, that's how I was on-set at least."
While we may not be able to see much of it in the sequel, Gluck's goofiness is something that taught him a lot about acting. "Going to set every day and just letting myself let loose and have fun and improv and joke around with my buddies on set, it kind of taught me to loosen up and kind of focus more on, not whether it's going to a good or bad or more if you enjoyed doing it," Gluck admitted. In the end, it made him realize how much he truly loves acting — especially in "Tall Girl 2."
When it comes to playing Jack Dunkleman, Gluck believes there's a big resemblance between him and his loveable crate-carrying character. "I see Dunkleman as, like, a facet of my personality pushed to, you know, a very far extreme," he explained. "At the end of the day, there is a piece of me in Dunkleman."
"Tall Girl 2" is available to stream now exclusively on Netflix.