Dr. Oz's Valentine's Day Greeting Has Twitter In A Tizzy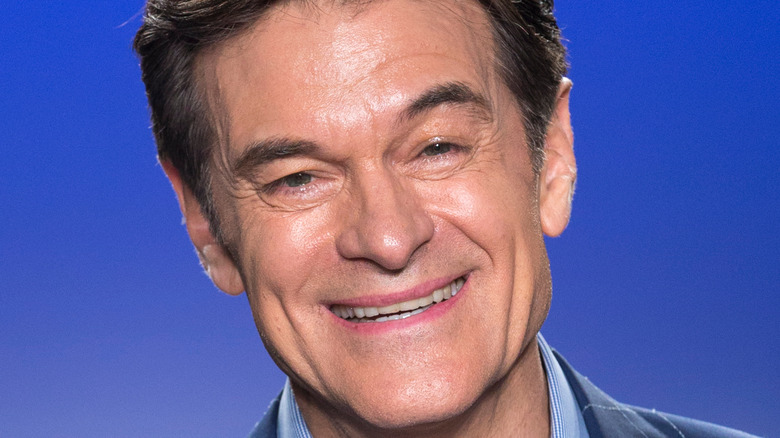 lev radin/Shutterstock
As a respected surgeon, Dr. Mehmet Oz knows his way around hearts. But the Valentine's Day 2022 greeting he shared on social media is leaving followers wondering why he's trading sentiment for cynicism.
After receiving Oprah Winfrey's seal of approval on her show, Dr. Oz became a star himself with his self-titled syndicated show. His qualifications as a physician, along with his likable personality, made him a trusted authority on a variety of consumer medical topics. He made it seem easy to lose weight, lower blood pressure, reverse aging, and otherwise live a healthy, happy life. Even though some of the remedies he promoted had little to no real basis in science  — such as raspberry ketone and green coffee bean supplements for weight loss, per Business Insider. 
Now, Dr. Oz has left the TV studio for a bigger forum, and is running for Senate in Pennsylvania as a Republican, spending millions on ads and trying to position himself as a "conservative outsider" who will fight for affordable health care, tight borders, and teaching "the truth about COVID" (via his official website and the Philadelphia Inquirer). His Twitter feed is full of criticisms of the Biden administration and his own thoughts on what he would do to "put America first."
On Valentine's Day, the physician sent a love note to "the best Valentine," his wife. But it was another holiday greeting he posted that is getting far more attention.
Twitter thinks Dr. Oz took a cheap shot at Dr. Fauci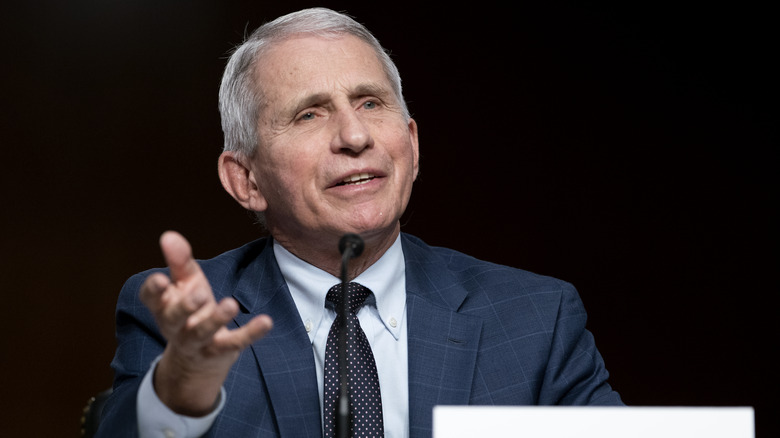 Bloomberg/Getty Images
While other social media users were posting sweet photos of their significant others on Valentine's Day, Dr. Mehmet Oz took the opportunity to take a jab at another popular doctor. "Roses are red, violets are blue, Dr. Fauci lied to you. Happy Valentine's Day to everyone except Fauci!,"  He tweeted. 
It was a not-so-subtle political statement for Oz, who has been highly critical of the U.S. government's response to COVID-19. On his campaign website, he condemns lockdowns, school lockdowns, and mask mandates. Dr. Oz has also called for Dr. Anthony Fauci to be removed from his post as director of the National Institute of Allergy and Infectious Diseases, telling the New York Post that Fauci "should be held accountable for misleading, whether willfully or unintentionally, the American public and the United States Congress."
The doctor's followers sent him some Valentine's Day greetings of their own. One such verse went, "Roses are red, violets are blue, Dr. Pepper is more of a doctor than you." Meanwhie, other Twitter users were unimpressed by what they considered an immature potshot. "An adult man, intending to be an elected member of our government, actually made this tweet," wrote another user.