What Kind Of Doctor Is Dr. Oz?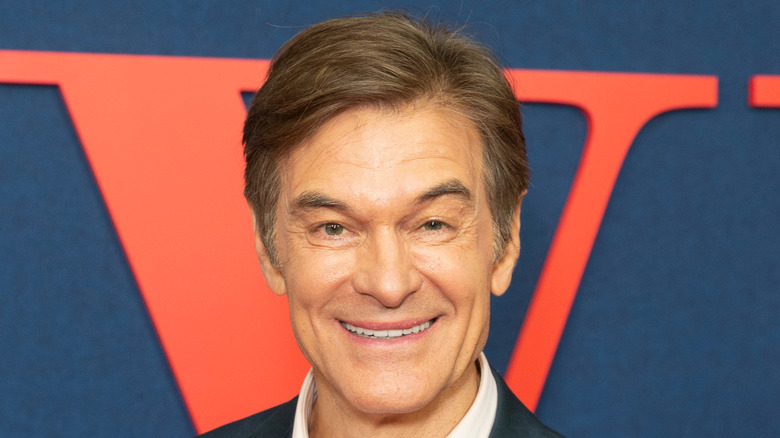 lev radin/Shutterstock
Dr. Mehmet Oz may be one of the most well-known medical professionals in the United States. Per Oprah, he began his television career in 2003 by launching a show with his wife, Lisa, called "Second Opinion with Dr. Oz." The TV show was short-lived and lasted for just one season, as IMDb reported, but it was noteworthy in that it introduced him to Oprah. The talk show mogul guest-starred on an episode of "Second Opinion with Dr. Oz," and was so impressed by him that she hosted him on her show the following year. "The day of the taping, I immediately recognized what [Gayle King] had sensed: a cardiac surgeon who cared as much about transforming people's lives as he did about fixing their hearts," Oprah said, via Oprah. The pair developed a mutual respect and admiration that led to a long professional relationship.
Per the outlet, Dr. Oz had more than 60 appearances on "The Oprah Winfrey Show." In 2009, he launched a series of his own called "The Dr. Oz Show," and credited both Oprah and his wife for being instrumental in his success. Per TV Line, the series has received 10 Daytime Emmy nods and won three times since 2010. Dr. Oz's long and decorated TV career has helped mold him into the medical expert he is today — but some fans still don't know much about the kind of medicine he practices.
Dr. Oz is a cardiac surgeon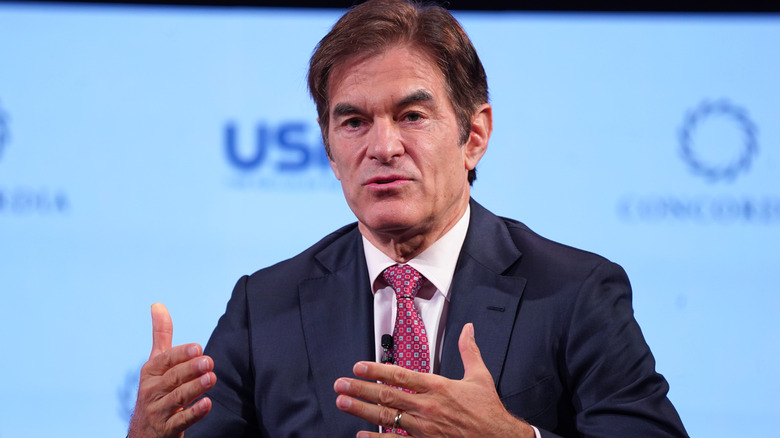 Leigh Vogel/Getty Images
According to The Sun, Dr. Mehmet Oz is a cardiothoracic surgeon, meaning he "specializes in operating on the heart, its valves and structures, and the important veins and arteries near it," per WebMD. Distractify reports that he has served as a professor at the Department of Surgery at Columbia University since 2001, and he was also vice chairman of Columbia's surgery department, per Business Insider. Dr. Oz earned his undergraduate degree from Harvard in 1982, according to The Sun. In 1986, he earned a MBA and MD from the Wharton Business School and the University of Pennsylvania.
Dr. Oz's professional career has been filled with controversy, as Vox noted. In 2015, 10 surgeons, physicians, and professors penned a letter addressed to Columbia's dean of medicine, criticizing him for allowing Dr. Oz to be affiliated with the University, as he had previously shared public medical advice that they deemed harmful. "Dr. Oz has repeatedly shown disdain for science and for evidence-based medicine, as well as baseless and relentless opposition to the genetic engineering of food crops," the letter stated. Furthermore, these medical experts slammed Dr. Oz for promoting "quack treatments and cures in the interest of personal financial gain," per Vox. The incident was perhaps one of Dr. Oz's biggest controversies, but it's far from the only time his opinions have been met with backlash. Since 2020, Dr. Oz's comments on the global coronavirus pandemic have been a constant source of controversy, per the Los Angeles Times.
Dr. Oz may have retired from practicing medicine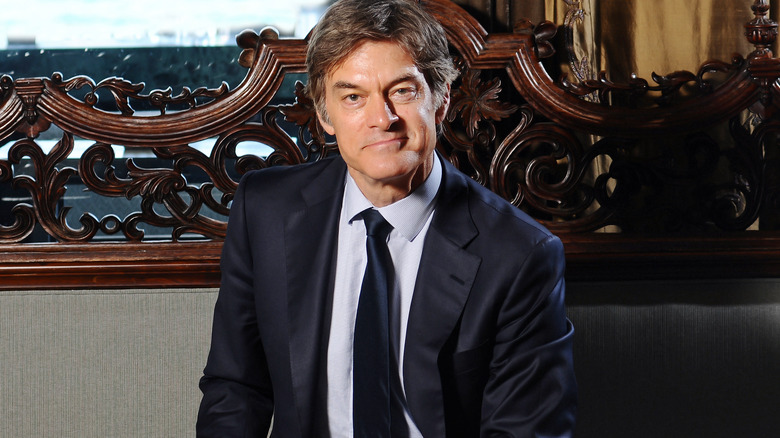 Official/Shutterstock
In January 2022, HuffPost reported that Dr. Mehmet Oz is no longer vice chair of the surgery department at Columbia University. Instead, he is listed as "professor emeritus of surgery," which, according to Columbia University's website, is a title given to retired faculty members. People also reports that Dr. Oz is listed as "Special Lecturer in the Department of Surgery" on Columbia's website. While Dr. Oz has not officially confirmed his retirement from surgery, this may be because his attention is focused elsewhere. In November 2021, the talk show host announced that he would be running for U.S. Senate under the Republican party in Pennsylvania. As the Wall Street Journal reported, Dr. Oz is gunning to fill the open seat left behind by retiring Senator Pat Toomey. Unsurprisingly, his decision to run for office led to the cancellation of "The Dr. Oz Show," per The Hollywood Reporter.
As of this writing, it is unclear whether Dr. Oz still practices medicine, but if he wins the upcoming senate election, he definitely won't have time for cardiac surgery. And with his show no longer on the air, fans may have to scoop up one of his many best-selling books to hear his health and wellness advice.