Joey Fatone On The Potential Of A Future NSYNC Reunion - Exclusive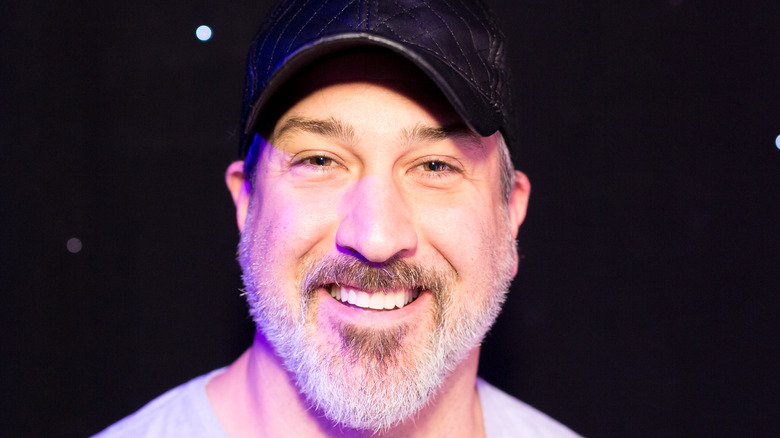 Greg Doherty/Getty Images
Joey Fatone is well-known as a member of the ever-popular boy band NSYNC. He sang on countless hits as the band stole the hearts of millions throughout the 90s and into the early 2000s. Fatone was also contestant on "Dancing With the Stars" along with "The Masked Singer." In addition, he's hosted multiple televisions shows including "Rewrapped" on Food Network and currently hosts Game Show Network's "Common Knowledge." 
With so many television and other media appearances, it's safe to say Fatone has been keeping himself busy since the band's unofficial hiatus was announced in 2002 when each band member went separate ways to work on different projects. What about NSYNC now? We sought to find out if there's any possibility of a reunion in the works. Here's to hoping! In an exclusive interview with The List's sister site, Mashed, Fatone gave us a glimpse as to what other members of NSYNC are up to now and what the possibility of an NSYNC reunion really might be.
Joey Fatone says 'never say never'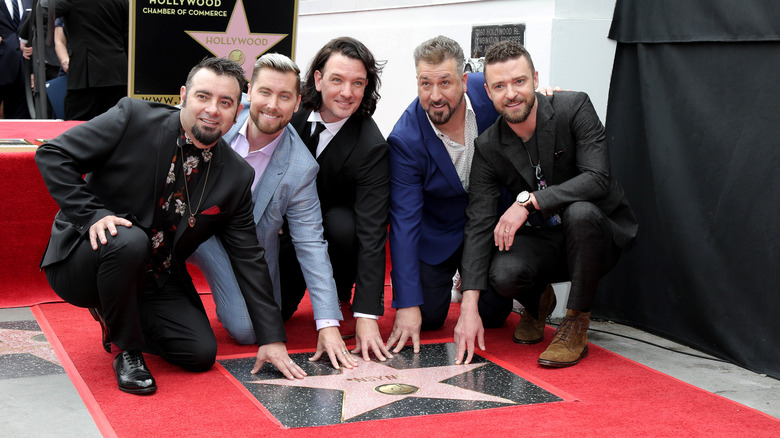 Kathy Hutchins/Shutterstock
In August 2021, Fatone got together with a few other 90s heartthrobs including Backstreet Boys members Nick Carter and AJ McLean, along with Wanya Morris from Boyz II Men. The event, known as The After Party, was multiple nights of performances, bringing back timeless hits. "We always try to have combinations of different people and that's what the After Parties were, because I love performing," said Fatone. "It's almost like a Rat Pack idea."
While Fatone is still out performing as much as he can, getting other stars out with him along the way, it's not likely a full NSYNC reunion is coming up any time soon. "As far as NSYNC is concerned, never say never, but I know right now that nothing's happening," he said. "[There's] no talks about it, because everybody's been doing their own thing."
NSYNC's Chris Kirkpatrick is currently keeping busy on "Celebrity Big Brother." Meanwhile, Lance Bass has his hands full after welcoming twins in October. "It's a little bit crazy as far as getting us together to sit down and say, 'Hey, what do we want to do?' or when are we going to do it, or if we're going to do it," said Fatone.
Joey Fatone's new Schlotzsky's line of freshly baked calzones is available now. The Fatone Calzone is available for a limited time. You can follow the newly-christened Joey Calzone on Instagram.