Euphoria's Makeup Artist Reveals The Inspiration Behind Maddy's Look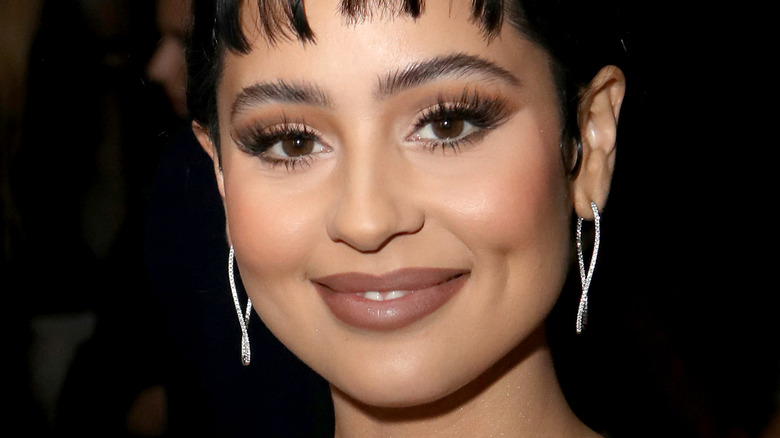 Ari Perilstein/Getty Images
To watch HBO's hit series "Euphoria" is to love Maddy Perez. From her very first shot in the pilot episode, it quickly became clear that Maddy was an iconic character. Whether you have her voice stuck in your head from the countless TikTok sounds she's provided, or you find yourself quoting her on a daily basis, it's because actor Alexa Demie has delivered an unforgettable character. However, what really elevates Maddy's personality is the killer beauty looks she serves up. In fact, whatever bold makeup or outfit she wears in a scene instantly seems to be trending. Even head makeup artist Doniella Davy herself couldn't have predicted how the makeup looks from "Euphoria" would resonate in pop culture. "I just thought people might think the makeup was cool and maybe it would be mentioned in an article," she told WWD in January 2022.
Nothing is mere coincidence when it comes to "Euphoria" makeup. Each look is specifically curated to tell the story of its character. As creator Sam Levinson told IndieWire, "What Donni does is storytelling. Cinematic storytelling at that." And when it comes to a character as explosive and complex as Maddy Perez, there's a lot of story to tell. 
Alexa Demie wouldn't be Maddy Perez without her signature eyeliner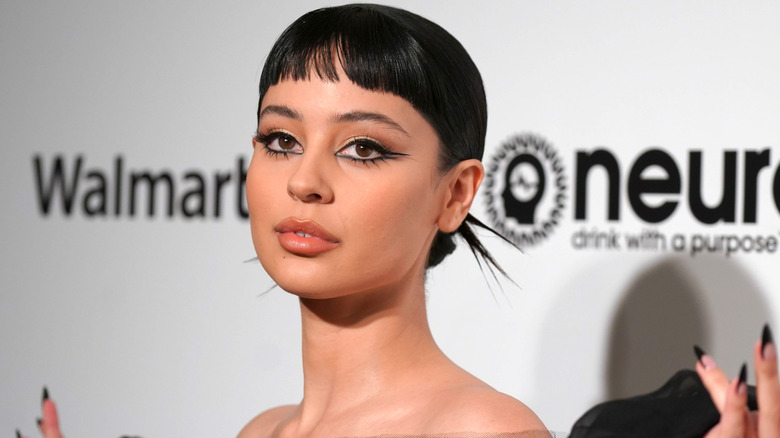 Jemal Countess/Getty Images
The only thing sharper than Maddy Perez's words is her eyeliner. While she'll rock everything from glittery cheeks to bedazzled eyes, she's never seen without her signature flick of eyeliner. The show's makeup artist, Doniella Davy, took to Instagram in January 2022 to explain one of Maddy's looks in Season 2 of "Euphoria." "A Maddy wing is always THE sharpest wing," Davy captioned the carousel of images. "Sharp like a knife to cut through whatever stands in her way: Ex boyfriends, bathroom doors, etc." 
One thing that makes Maddy's looks so perfect for her character is that Alexa Demie gets a say in how she wants her to come across. "The biggest thing about Maddy's makeup this season is that @alexademie took the lead on her own makeup designs," Davy wrote, via Instagram. "She came into the makeup trailer with established and well-thought out ideas for her looks, with her own character back stories." She echoed this sentiment in an interview with IndieWire, telling the outlet, "I really do take into consideration what these girls are feeling for their characters." It seems like this paid off, because Demi was responsible for one of Maddy's most memorable double liner looks from Season 2. "Alexa's stunning vision of a double wing against a nude eye for her main look in episode 2," Davy wrote in another Instagram post. "I think it channels future elegant grown-up Maddy."