Love Is Blind's Deepti Discusses How She Leaned On Other Women For Support - Exclusive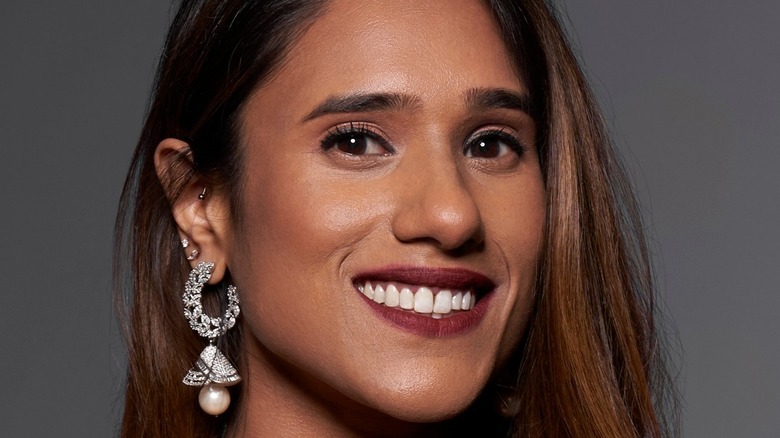 Ser Baffo/Netflix
Netflix viewers were recently introduced to a new group of singles on the second season of "Love Is Blind," the streaming service's extremely popular dating series. The show follows 30 individuals as they go on true blind dates — sequestered in individual pods — with one another in an effort to find the person they want to marry. Some will be more successful than others, but if the couples from Season 1 are any indication of what to expect, Season 2 may result in a few marriages, too.
One of the women looking for love this season is Deepti, an information data analyst who resides in Chicago, per Marie Claire. During the first five episodes released on February 11, Deepti forms an emotional connection with Abhishek (who typically goes by his nickname, Shake). Viewers are thrown into the complicated nature of their relationship — it's one that Deepti navigates with kindness and poise, even through moments where the other women express concerns about Shake's comments in the conversation pods.
While the idea of relying on 15 strangers to help you work through your feelings about a potential love interest seems daunting, Deepti told The List that she actually leaned on the other women for support. During an exclusive interview, the 31-year-old discussed how the opinions of the other women on the show ultimately helped her find clarity in her relationship with Shake.
Deepti found comfort and support in her fellow female contestants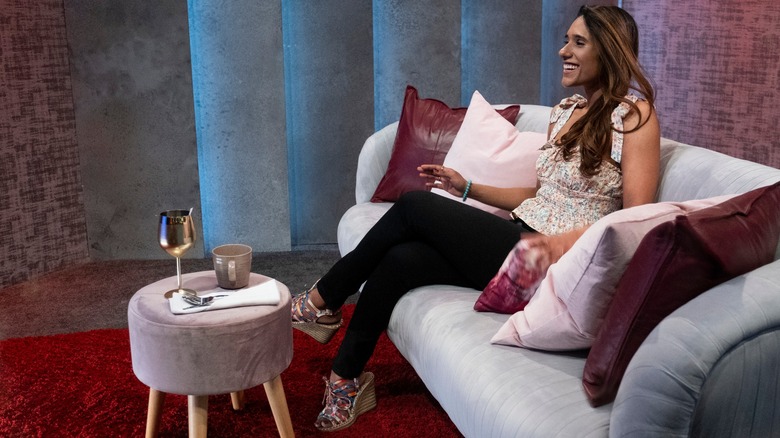 PATRICK WYMORE/NETFLIX
Contestants on Season 2 of Netflix's "Love Is Blind" find themselves in some seriously complicated situations — both with their potential love interests and within their respective living quarters. Though the situation seems like it could cause tension, cast member Deepti said she leaned on the other women while navigating the complexity of her emotions.
Speaking exclusively with The List, Deepti said, "Honestly, I needed those women in the pods, in the lounge. It was like you go on this intense date and you go through stages of these intense dates. And so, if anything negative happened or anything positive, you come in there like, 'Oh my God, girls. This is what just happened. Give me your thoughts.'"
She added, "And they were really my support system and I really loved engaging with them and going through all the emotions."
Deepti also discussed how, during the pod process, relying on the opinions of the other women in the group helped her figure out how she really felt about Shake before he proposed to her.
She relied on the other women for advice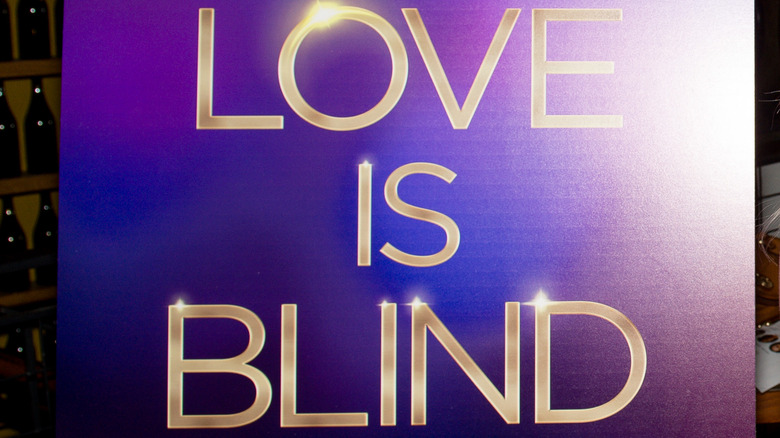 Marcus Ingram/Getty Images
During the pod process on "Love Is Blind," contestants are completely isolated from friends and family so they can't be influenced by outside opinions. The choice is a practical one, since the purpose of the experiment is to create an environment where people are free to be their authentic selves (via Esquire). When discussing the intricacies of this detail with Deepti, the 31-year-old revealed that the opinion of the other women on the show ultimately influenced how she felt about Shake.
"I think it actually meant more to me what his relationship was like with some of the other girls, because it says a lot about who he was as a person. If he can't get along with my friends or my family, that's a deal breaker for me. So, his interactions with the other girls made a big impact on how I viewed him," Deepti said.
Relying on the other women helped Deepti form a more complete idea of who Shake was as a person so she didn't have to base her decision solely on the version of himself he presented to her during the pods. As Deepti herself said, "I learned a little bit more about him through his dates with Iyanna. She got to know him on a different level. So yeah, there's a lot of different things that you can learn."

Love Is Blind Season 2 is now available to stream on Netflix.