How Zahara Jolie-Pitt Is An Inspiration To Her Mom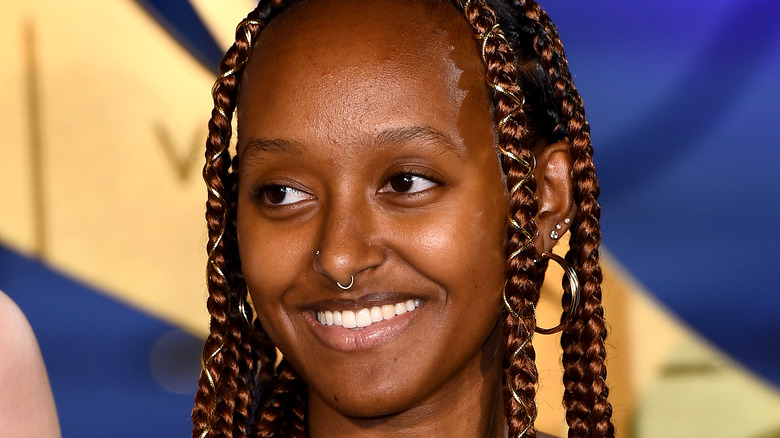 Dave J Hogan/Getty Images
Zahara Jolie-Pitt is fast becoming an advocate for those who can't speak up for themselves, just like her mother Angelina Jolie. Zahara is so passionate, in fact, that she is inspiring the entire family's humanitarian work. As The Things notes, Oscar-winner Angelina is incredibly close with her eldest daughter, whom the actor adopted from Ethiopia at just six months old. Although she has grown up largely out of the spotlight, teenage Zahara is now popping up on red carpets alongside the rest of her family. 
It's clear that the young woman looks up to her mother, but Angelina is just as inspired by her daughter, too. In a 2020 chat with Ugandan climate activist Vanessa Nakate, for TIME 100 Talk, the "Maleficent" star enthused, "I have learned so much from her. She is my family, but she is an extraordinary African woman." Angelina added, "Her connection to her country, her continent, is very — it's her own and it's something I only stand back in awe of." And Angelina learned just how strong Zahara could be when her daughter fell ill.
Angelina Jolie was touched by her eldest daughter's resilience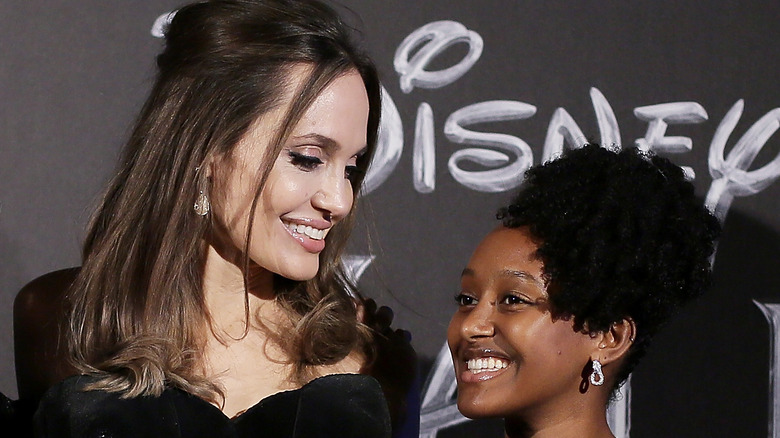 Ernesto S. Ruscio/Getty Images
In honor of International Women's Day in 2020, Angelina Jolie penned an op-ed for TIME magazine that detailed how two of her daughters had recently suffered "medical challenges." Both girls — Zahara Jolie-Pitt (then 15) and Shiloh Jolie-Pitt (then 13) — underwent surgery and reportedly helped each other through the difficult time in their young lives. "I have spent the last two months in and out of surgeries with my eldest daughter, and days ago watched her younger sister go under the knife for a hip surgery," Angelina wrote in the TIME op-ed. She confirmed that both girls were aware of the essay, and had even encouraged their mother to put it all down on paper. Moreover, the Oscar-winning star shared, "They understand that going through medical challenges and fighting to survive and heal is something to be proud of." 
Although she did not go into detail about what kind of surgeries Zahara had undergone, Angelina spoke of the bond between Zahara and Shiloh.  "My youngest daughter studied the nurses with her sister, and then assisted the next time. I saw how all my girls so easily stopped everything and put each other first, and felt the joy of being of service to those they love," Angelina wrote. "I also watched them face their fears with a resolute bravery." Angelina herself is no stranger to medical procedures, having undergone a preventative double mastectomy in 2013. Clearly, her bravery has inspired her children.