The Real Reason Sheila Carter Wasn't Supposed To Be A Long-Term Role On The Bold And The Beautiful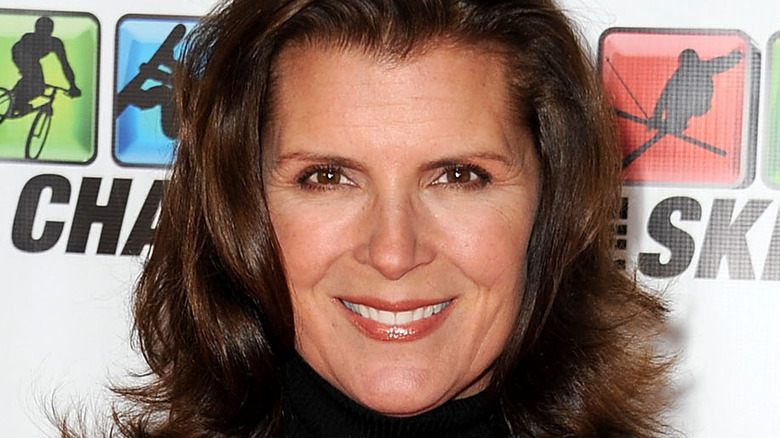 Allen Berezovsky/Getty Images
Sheila Carter has dominated "The Bold and the Beautiful" for literal decades at this stage, and before that, she terrorized sister show "The Young and the Restless," according to IMDb. Per Cheat Sheet, the character debuted back in 1990 and is widely considered the most evil villain either soap has ever seen. From drugging Dr. Scott Grainger (Peter Barton), to forcing him into fathering a child with her and leaving behind his pregnant girlfriend in the process, to stealing that girlfriend's baby after her own child died, Carter has proven her propensity for dastardly schemes many times over. Happily, actor Kimberlin Brown, who plays the scheming Carter, returned to the hit show in 2021, per Soap Central. 
Describing the character as "my baby," the soap star explained, "The very first time I started playing Sheila, the note to me from [executive producer] Brad Bell that came from Ed Scott was, 'There's no wrong, and remember that when you're playing her. You can take it as big as you want. Go as dark as you want.'" But although Carter is a bonafide icon now, she originally wasn't supposed to last very long at all.
Sheila Carter was originally brought on to stir things up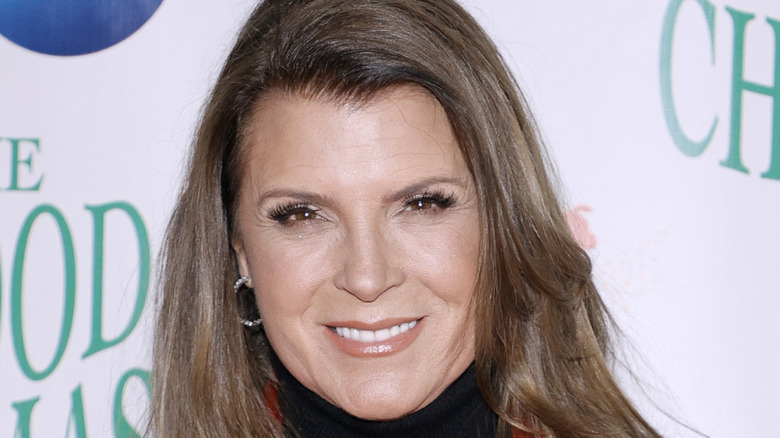 Amy Sussman/Getty Images
Speaking to Soap Central about her triumphant return to "The Bold and the Beautiful" after a lengthy absence, actor Kimberlin Brown admitted that she was only supposed to play the villainous Sheila Carter for "three months," but luckily, she managed to make that role last three decades long instead. The actor also told The Locher Room that her character ended up being so popular with fans that it extended her stint on the show. Brown was already a hit on "The Young and the Restless" — thanks to the aforementioned feud with Dr. Grainger's paramour, Lauren Fenmore (Tracey E. Bregman) — but when Carter moved over to "The Bold and the Beautiful," the character quickly became an icon. As Brown argued, "It became probably the most successful crossover in daytime history." In fact, the soap star admitted to Soaps.com, "I was brought on 'The Young and the Restless' to stir up trouble for some of the regulars for a couple months. Somehow, three months turned into 30 years!"
Brown believes that Carter has remained relevant for so long because she manages to make viewers sympathize with her. "A lot of other daytime villains are gone because there was really no sympathy for the horrible things they were doing, whereas in my mind, the story I've always tried to tell is that everything she does she does for love," the actor said, per Soaps.com.