Kimberlin Brown Reveals She Would Bring Back These People From Sheila's Past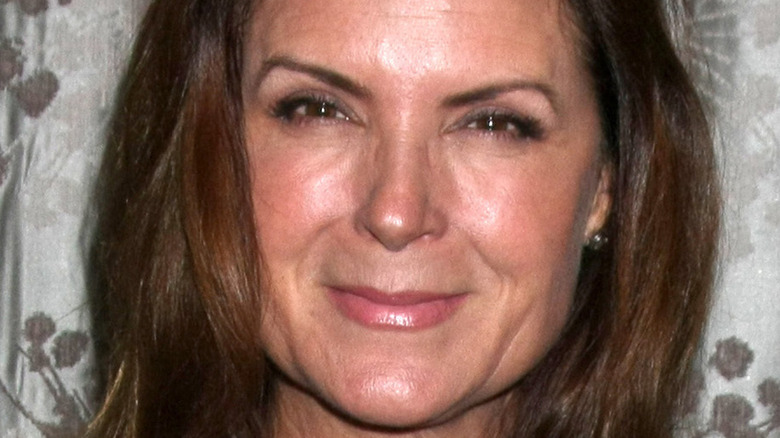 Kathy Hutchins/Shutterstock
If you're a fan of "The Bold and the Beautiful" or "The Young and the Restless" on CBS, then chances are, you're well aware of Sheila Carter. Carter started out on "The Young and the Restless," then she successfully crossed over to B&B for the first time in the '90s (via Soaps In Depth). While Carter hasn't appeared on Y&R for a while, she's currently in Los Angeles for B&B, stirring up plenty of trouble. Actress Kimberlin Brown portrays the villain that most viewers love to hate, and she recently opened up to The Locher Room to discuss all things, Sheila Carter. 
During her interview, one of the things Brown touched on is how the crossover between the CBS sister soaps came about in the first place. Over at Y&R, show creator Bill Bell wrote Sheila into a storyline that he couldn't get her out of easily. Ultimately, the solution ended up having the dynamic character cross over to B&B for a few years, which gave Sheila a whole new city to terrorize. These days, Carter is back in Los Angeles making waves, and Brown revealed which characters from Carter's past she'd love to bring back. 
Read on to find out if you agree with her.
Here's who she'd love to see back for Sheila Carter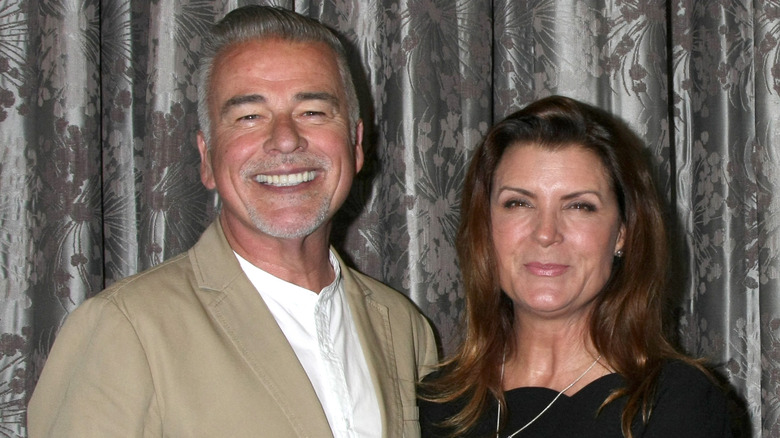 Kathy Hutchins/Shutterstock
Kimberlin Brown had firm ideas about who she'd love to see return to "The Bold and the Beautiful" canvas for Sheila Carter. She told The Locher Room, "Mike Guthrie [Ken Hanes] ... He was Sheila's sidekick. He would do anything for her. He was the one who loved her unconditionally." That type of acceptance and love is huge for somebody like Sheila, who's often been an outcast throughout her life.
The actress' next choice for Sheila might not surprise long-time soap fans, because they had such a storied rivalry. "Susan Flannery," Brown said. "She was amazing to work with." According to Soaps In Depth, Flannery portrayed Eric Forrester's (John McCook) wife Stephanie Forrester from 1987-2012. Unfortunately, Stephanie died on B&B in 2012, making it unlikely she'd return. However, stranger things have happened on daytime television, so it's technically possible. 
Dr. James Warwick played by Ian Buchanan, is another actor Brown would love to work with again. "The Young and the Restless" fans might also recognize another person Brown mentioned regarding Sheila — Scott Grainger actor Peter Barton. As far as any details about a possible return to Y&R for Brown and Sheila? She said, "That would be a lot of fun. I don't know what their plans are, but anywhere that they ask for Sheila, I'm happy to go."