Rihanna Makes Another Promise To Her Fans That They Aren't Sure She Can Keep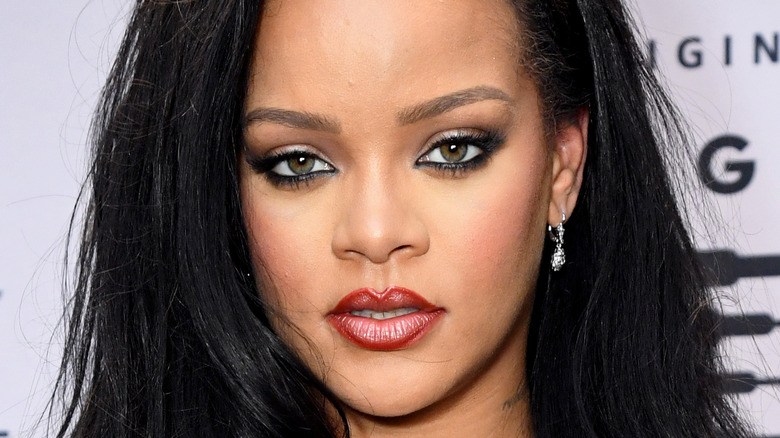 Kevin Mazur/Getty Images
Rihanna revealed at the end of January that she's expecting her first baby with partner A$AP Rocky. As People reported at the time, the happy couple braved the NYC cold with Rihanna's bump on full display in a chic long pink coat, making their big announcement in suitably dramatic style. The iconic singer and businesswoman previously told British Vogue, in a 2020 interview, that she was quickly realizing how short life really is. 
"I know I will want to live differently," she shared, acknowledging that having a few kids within the next decade would be ideal, regardless of whether she was seeing anyone. As Rihanna explained, "You put so much on your plate. When you're overwhelmed, you need to start cutting things out. And I'm overwhelmed too much." Rocky, meanwhile, described her as "the love of my life" in a chat with GQ, and said becoming a father was his "destiny."
The only problem with Rihanna becoming a mother, however, is that it naturally leaves less time for the pop star to release that ninth album she's been teasing for years. But, are fans wrong to assume there's more hope of it coming out soon than ever before?
Will Rihanna's ninth album finally be released in 2022?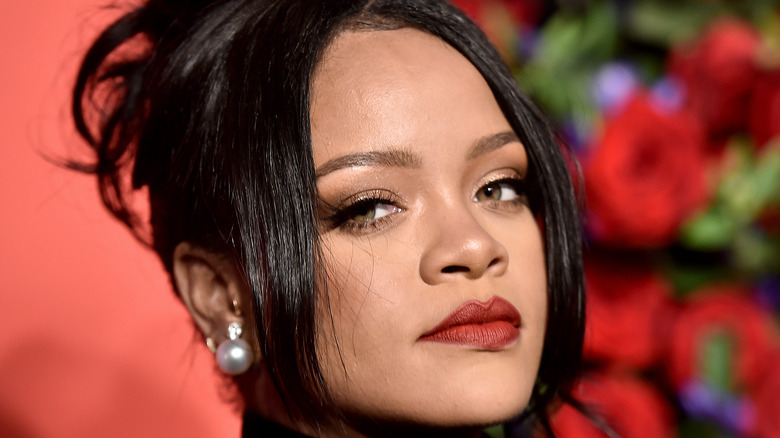 Steven Ferdman/Getty Images
During a recent event for her Fenty Beauty and Fenty Skin lines, Rihanna opened up to Entertainment Tonight about how challenging it can be to dress well as a pregnant woman. "I'm trying to enjoy it as much as I could. And fashion is one of my favorite things, so, you know, we're defying what it even means to be pregnant and maternal," she said, adding, "It can get uncomfortable at times and so you can dress the part and pretend."
Although Rihanna is generally enjoying being pregnant, she's also taking each moment as it comes, since everything is new to her. Partner A$AP Rocky, meanwhile, enthused, "I'm just excited for what I don't know yet." For those concerned music is no longer her focus, though, don't panic. Although Rihanna is, understandably, trying not to overfill her plate at the moment, she did confirm, "Yes, you're still going to get music from me." 
Becoming a mother won't sand down her edges either, with the singer quipping, "My fans would kill me if they waited this long for a lullaby." When prompted by paparazzi, Rihanna promised new music "soon," per Twitter. As Billboard points out, her previous record, "Anti," came out all the way back in 2016 so it's been a long wait for fans. All we know so far is the upcoming album is going to be a major departure for Rihanna, as she teased back in 2021.