Source Reveals If Jennifer Lopez And Ben Affleck See Another Engagement In Their Future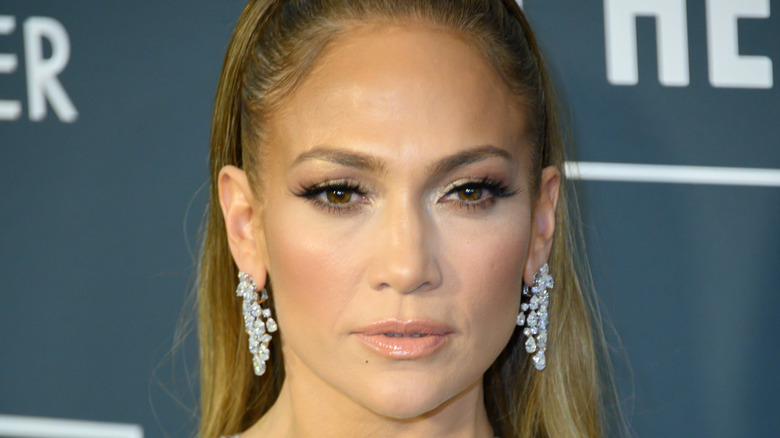 Silvia Elizabeth Pangaro/Shutterstock
It's no secret that Bennifer is, and always has been, one of Hollywood's favorite romances. A Y2K power couple, Jennifer Lopez and Ben Affleck first sparked dating rumors after meeting on the set of "Gigli" in 2002. Ironically, the movie ended up being a box-office failure, partly due to Affleck and Lopez's lack of chemistry, as noted by Us Weekly. However, their behind-the-scenes romance told a different story. A few months after the "Jenny From the Block" singer filed for divorce from Chris Judd, she was spotted sporting a 6-carat pink diamond engagement ring from Affleck, per Us Weekly. But in a shocking turn of events, the then-engaged couple called off their wedding just two days before the ceremony was supposed to take place and blamed the "excessive media attention" for their split, according to Page Six.
Now, nearly twenty years after their romance first captured hearts across the world, Bennifer 2.0 is back and better than ever. Despite the fact Lopez and Affleck went on to marry other people and have children, they both decided to give their relationship another shot in 2021. Turns out fairytales really do come true! "It's natural between them and the chemistry is unreal. They picked up where they last left off and are enjoying each other's company right now," a source revealed to E! News in May 2021. Does that mean another engagement is on the horizon for these two "soulmates"? 
Bennifer may be planning their engagement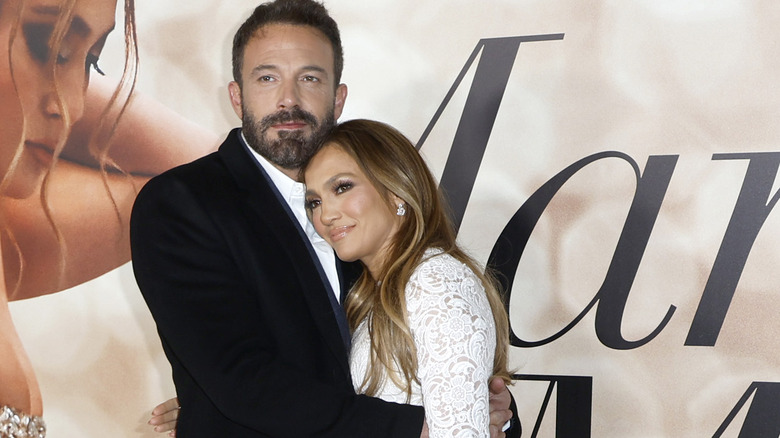 Frazer Harrison/Getty Images
Almost a year after Jennifer Lopez and Ben Affleck first rekindled their romance, the pair are as hot and heavy as ever. Per Us Weekly, the "Gigli" co-stars were spotted looking at homes together several months after they started dating. The natural next course of events? An engagement, of course! While the actor and singer may not be ready to tie the knot just yet, there's a good chance that an engagement is in their future.
In February 2022, a source revealed to Entertainment Tonight that Lopez and Affleck "are open to the possibility of getting engaged and married." "Ben and Jen are so in love. Their loved ones would not be surprised if Ben pops the question," the source added. The most important priority for the lovebirds is their children. Per Entertainment Tonight, Lopez and Affleck want to guarantee that their kids are comfortable with their relationship, before taking things to the next level. Thankfully, the family dynamics seem to be very positive. "Ben's kids really like Jen, and her kids love Ben," the source said. "Their kids like each other too, which they are both so grateful for and happy about, because they know that sometimes can be tough." As for the immediate future? "We're just having a good time," the 52-year-old singer shared with Entertainment Tonight at the premiere of her new movie, "Marry Me." Most recently, the pair were spotted looking more in love than ever at Super Bowl LVI.