Why Pearl Says Producers Banned Her From Ever Appearing On RuPaul's Drag Race Again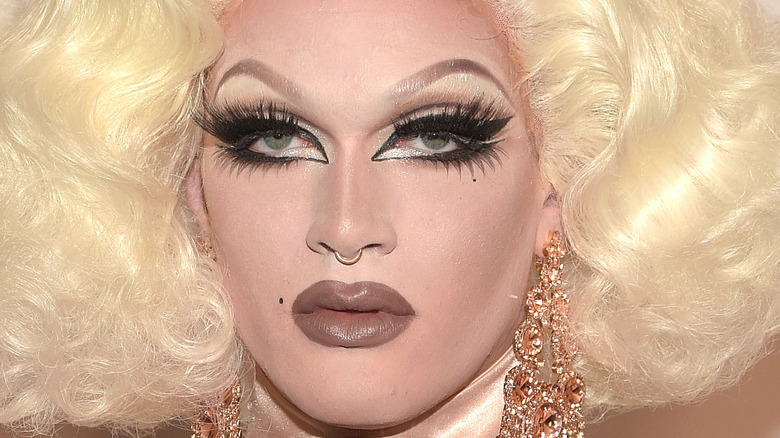 Jason Kempin/Getty Images
"RuPaul's Drag Race" is known for bringing the drama, but Season 7's frosty moment between Pearl and host RuPaul Charles in the workroom is easily one of the most infamous in "Drag Race" herstory. As Pride.com recounts, Pearl was consistently accused of sleepwalking through the competition, and RuPaul herself even told the queen to get her head in the game, leading to a tense standoff, at the end of which Pearl infamously quipped, "Is there something on my face?" Pearl continued on in the competition afterwards, but was ultimately, and perhaps inevitably, eliminated.
In a follow-up interview, on hit queer YouTube series "Hey Qween," the reality star admitted that, during a break from filming early on, she took a moment to gush to RuPaul about how much of an inspiration the legendary queen was to her. To Pearl's horror, the "Drag Race" host responded coldly, "Nothing you say matters unless that camera is rolling." According to Pearl, "That broke my spirit," hence "why I had one foot in, one foot out the entire time I was on that show." RuPaul's long-time BFF, and fellow judge, Michelle Visage clarified that the best stuff has to be kept for the show, per Attitude.
"That whole drama with Ru saying: 'If the cameras aren't rolling it doesn't count'. [It's] because they want the magic," she explained. However, according to Pearl, she was severely punished for sharing what was seemingly a known fact about the show. 
Don't expect Pearl to pop up on All Stars any time soon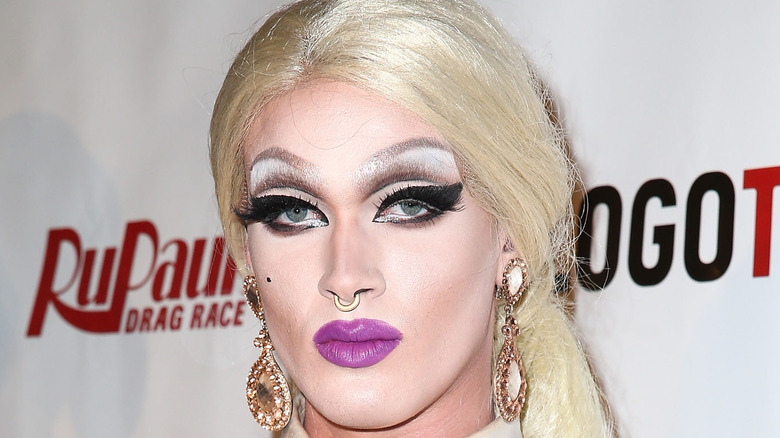 Imeh Akpanudosen/Getty Images
According to "Drag Race" alum Pearl, the reason fans shouldn't ever expect to see her on "All Stars" is because she had the guts to speak out against RuPaul Charles. During a tell-all interview on "Hey Qween," Pearl opened up about how heart-breaking it was to be disrespected by her idol. The story caught traction and although, per Jezebel, other queens including fellow alumni Laganja Estranja, Gia Gunn, and The Vixen seconded the only-on-camera rule, Pearl was harshly penalized for revealing the truth.
In a since-deleted video, the drag queen claimed her comments had been sensationalized by the media. She also reasoned RuPaul had been brought up by the host, not her. Sadly, after the interview came out, producers called to confirm Pearl would never be welcomed back for "All Stars." She acknowledged, "Now, I was never dumb enough to think that I would be invited back to 'All Stars,' and I was definitely not gunning for it ... but to openly punish me for being honest about a situation that happened with me after four years of silence is ... disgusting and shameful."
Pearl added, "This narrative about how ... contestants owe our lives to 'RuPaul's Drag Race' — that needs to completely change." Pearl also pointed out that, in a regular workplace environment, the situation would've been dealt with completely differently. Thankfully, Pearl is established in her own right to the extent she doesn't really need the show anymore.