The Truth About RuPaul's Feud With Pearl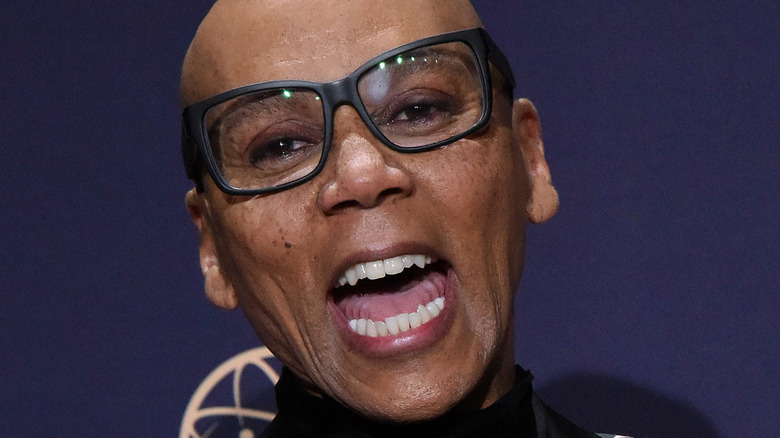 Shutterstock
"RuPaul's Drag Race" gives viewers more than just fashion, comedy, and heart-wrenching moments. In fact, some of its most entertaining moments are those in which the drag queens are fighting one another. 
For example, some iconic feuds from the reality competition series include the likes of Aja versus Valentina in Season 9 and even Bianca Del Rio versus Valentina after the show. Sometimes, too, RuPaul himself becomes centered in a feud with a contestant. This is perhaps most notably the case with Season 4's Willam, but it's also the case with Season 7's Pearl.
Pearl's 2015 stint on the show saw her climb all the way to the top three in the Season 7 finale, but she fell short of winning the season. According to Cheat Sheet, Pearl's journey on the show was rocky. The judges and fans alike thought Pearl was lazy and unambitious in the earlier part of the season because her energy level wasn't at the same height as other contestants, though she did ultimately win two episodes during Season 7 and placed high in others. Pearl proved that she was a formidable queen, but she also made one of the biggest mistakes you can make: going head-to-head to RuPaul. 
Despite this, though, Pearl has said that she'd return in a season of "All Stars" if asked. "I actually would and I would win TBH," she said (via Cheat Sheet).
This Pearl comment started her feud with RuPaul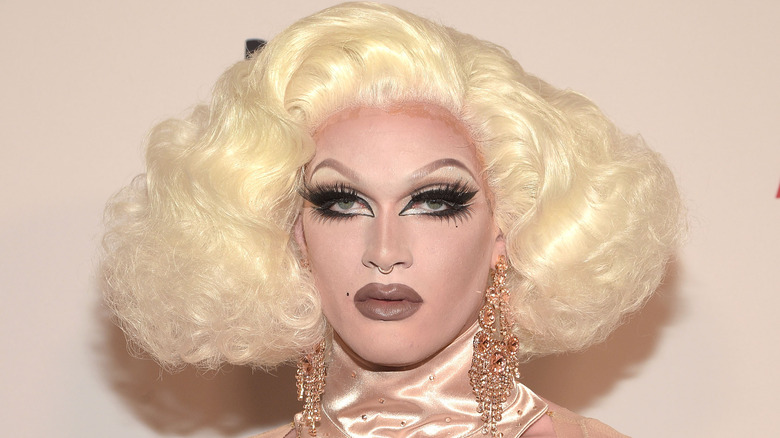 Jason Kempin/Getty Images
Pearl's feud with RuPaul actually began while Season 7 was filming. According to Cheat Sheet, one episode of the season saw Pearl and RuPaul in a short stare down. At this point, many viewers thought Pearl appeared uninterested in the competition. This prompted the stare, with RuPaul trying to gain some insight into Pearl's headspace. Pearl, then, said, "Do I have something on my face?" This sassy remark landed Pearl immediately on RuPaul's bad side, and fans were reportedly split on this remark when the episode aired in 2015.
Then, in 2018, Pearl spoke out more about the series and what she experienced while filming Season 7. Of note is another experience with RuPaul in which Pearl believes she was dismissed by the host. According to Gay Times, Pearl appeared on the show "Hey Qween" and accused RuPaul of allegedly less than friendly as the host appears to fans at home. 
"I turned to RuPaul and said, 'Oh my god, thank you so much. It's such a honor to be here, such a pleasure to meet you, you have no idea.' Just giving her everything I ever wanted to say to her," Pearl recalled. "She turned to me and she said, 'Nothing you say matters unless that camera is rolling.'" 
Pearl explained that she "idolized" RuPaul and that the reaction was "disrespectful." "That broke my spirit," Pearl confessed, "and that is the reason why I had one foot in and foot out the entire time I was on that show."
This is how the feud climaxed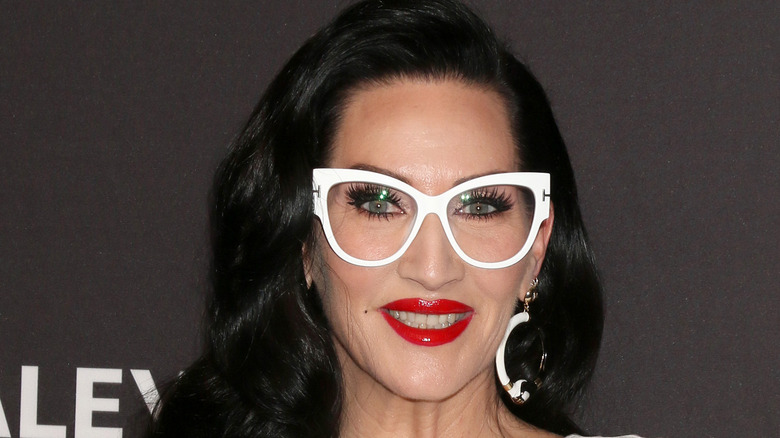 Shutterstock
With the feud between Pearl and RuPaul fully busted open, Pearl didn't stop explaining her feelings. "That was not the only negative experience I had on set. It's not just me," she revealed, via Gay Times. "I've had conversations with multiple queens, off the record, just me and them, that went through the exact same thing."
While Pearl has said that she would participate in "All Stars," she explained that her chances of being invited are slim. "If you wanna know the real [tea], I had a producer from 'RuPaul's Drag Race' call me after the interview aired and guaranteed me that I would never come back and do 'All Stars,'" she explained. Pearl then continued to shared that RuPaul and the series' producers expect "Drag Race" contestants to "owe [their] lives" to the show for being on it, which she doesn't agree with.
Michelle Visage, a resident "Drag Race" judge, has also chimed in regarding the controversy. According to her, "Drag Race" rules state that the contestants aren't allowed to talk to one another unless the cameras are rolling. "Which is where that quote from Pearl came from, with Ru – that whole drama with Ru saying, 'If the cameras aren't rolling it doesn't count.' Because they want the magic," she explained (via Attitude).
Overall, some details of this feud will never be known. Having Pearl back for a future season of "All Stars" would be a gag-worthy moment, but at present, it's unlikely we'll ever see it happen.