Royal Expert Dishes On Princess Margaret's Sour Feelings Toward Princess Diana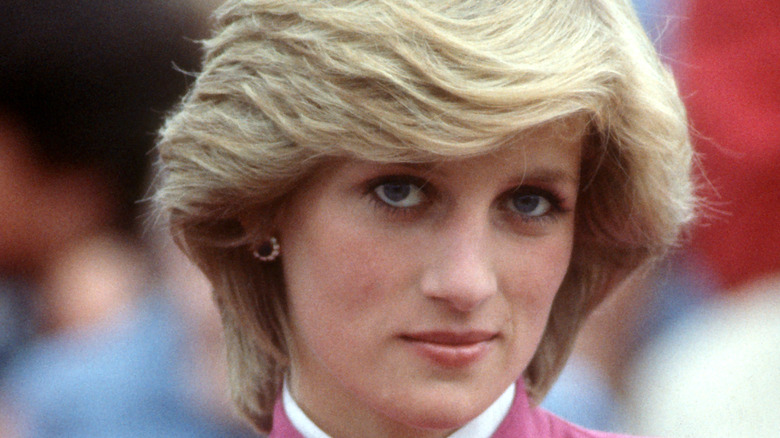 Anwar Hussein/Getty Images
Even after her death, Princess Diana remains one of the most well-respected women in the world. As a member of the royal family — and even after her divorce from Prince Charles – Diana dedicated her time to numerous charitable causes, earning her the moniker "The People's Princess."
According to the Independent, she was patron of more than 100 charities, working on behalf of homeless and disabled people, children, and people with HIV/AIDS. "People felt so emotional about Diana because she had an extraordinary connection with everybody," Anji Hunter, former Prime Minister Tony Blair's adviser, told CNN. "People felt a kinship with her; it was like your own beloved friend, mother, sister had died."
But as much as the British people loved Diana, she had a contentious relationship with some members of the royal family, especially after she spoke openly about her unhappiness in her marriage during talks with journalist Andrew Morton, who wrote the 1992 biography, "Diana: Her True Story," as well as in a televised interview with the BBC's Martin Bashir. "The day I walked down the aisle at St. Paul's Cathedral, I felt that my personality was taken away from me, and I was taken over by the royal machine," she told Bashir (via Insider).
Her candor irked a few royals, including Queen Elizabeth's sister, Princess Margaret. In fact, one insider says that Margaret took her hatred of Diana to the grave.
Princess Margaret wouldn't allow her children to associate with Princess Diana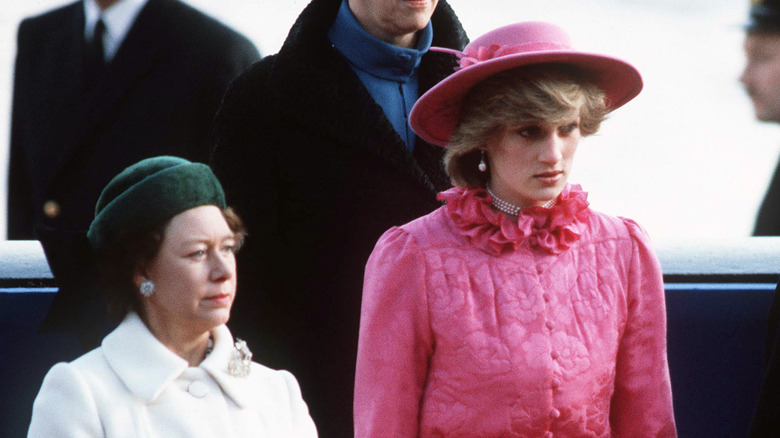 Anwar Hussein/Getty Images
Princess Margaret was not a fan of Princess Diana after the princess' interviews with both Andrew Morton and Martin Bashir. In fact, Morton revealed that after the BBC interview, Margaret sent Diana a "wounding and excoriating" letter.
"Margaret was angry and upset, so much that after the interview she threw out every magazine with Diana's picture on the cover," Morton wrote for Town & Country. "She subsequently burned all Diana's correspondence between herself and her mother. Not only did she cut off all contact with the princess, but she made it clear to her children that she did not want them fraternizing with the enemy."
And Margaret's opinion didn't soften after Diana's death in 1997. At her funeral, Morton alleges while standing outside Buckingham Palace waiting for the carriage carrying Diana's body, Margaret decided it was a good time to speak to Elizabeth about improving the bathrooms at Kensington Palace. As the carriage passed by, the queen bowed her head, but Margaret "gave the most cursory of nods, looking for all the world like she wanted to be elsewhere." And when the idea of erecting a statue in Diana's honor came up, Margaret reportedly responded with, "I'm not having that woman outside my bedroom window," according to royal expert Craig Brown (via Geo News).