Katherine Kelly Lang Reveals How She Really Felt About Brooke And Deacon's Affair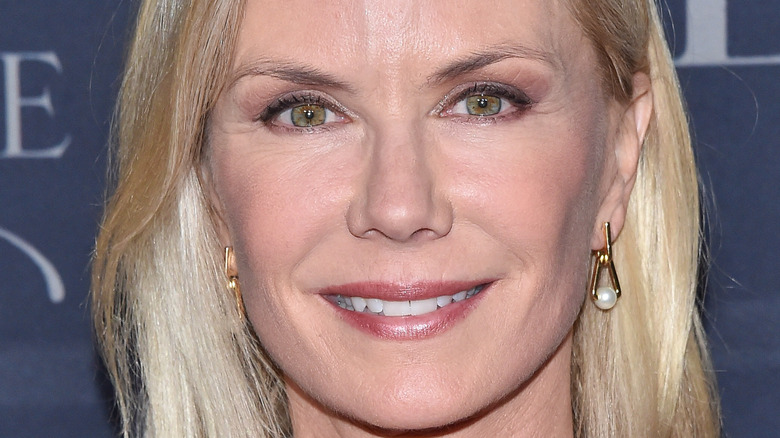 DFree/Shutterstock
Katherine Kelly Lang is a soap opera legend. She has been on "The Bold and the Beautiful" since the show began back in the 1980s (via Showbiz Cheat Sheet). She plays Brooke Logan Forrester, a character who has experienced several ups and downs — not to mention shocking plot twists — throughout the decades. Lang shared that she has no intentions to leave the show, gushing, "I don't want to leave. It's my home, it's my family. I've spent more than half my life there, so it would be weird without the show. I don't know how I'd survive without it!"
However, her character, Brooke, has had a complicated time on the show. Between battling addiction, a divorce, affairs, and more, she has had an interesting storyline (via Soap Central). She's dated several different men on-screen and her relationships have often been at the forefront of her character's plot. Now, she's opening up about how she feels about an infamous affair.
Fans and Lang had the same opinion on her characters affair with Deacon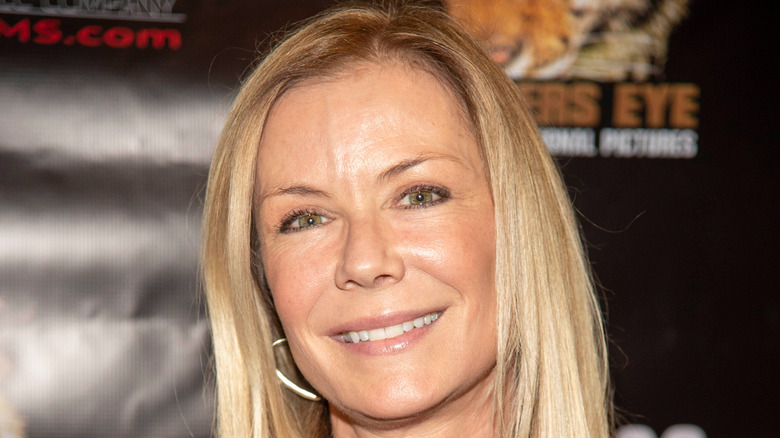 Eugene Powers/Shutterstock
Out of all of Brooke's love interests on "The Bold and the Beautiful," there was one relationship fans could not get behind. Fans were beyond tired of the storyline between Brooke and Deacon. One fan commented, "I'm SICK of the Entire Brooke – Ridge -Taylor-Deacon et.ALLSaga!! Same old tired storylines!" (via TV Insider).
As it turns out, fans were not the only ones who had an issue with the affair. According to Showbiz Cheat Sheet, Katherine Kelly Lang also disliked the idea of her character having an affair with Deacon. Deacon was her daughter's husband, after all. She told We Love Soaps, "That storyline with my daughter's husband, Deacon, was pretty terrible. People were pretty upset about that. That was not a great story for Brooke. That really pushed the envelope." 
However, the writers of the show chose to keep the affair going, bringing back the storyline in 2021 even though fans and Lang were not on board with the idea.