Jessica Lowndes On Writing, Producing, & Starring In Harmony From The Heart - Exclusive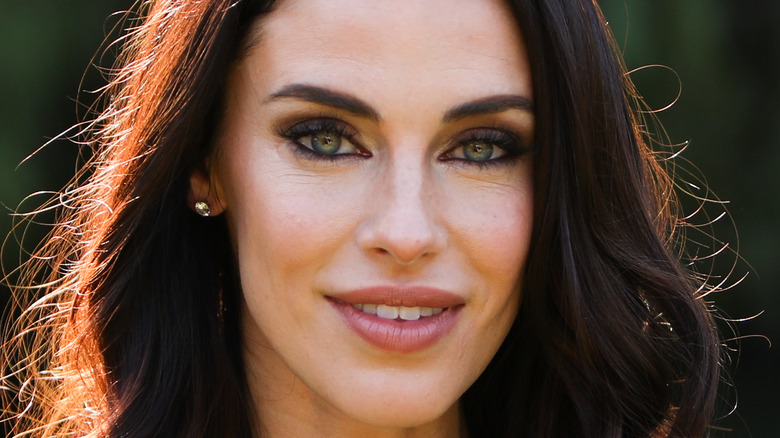 Paul Archuleta/Getty Images
The pleasure of watching certain actors from their first television and film appearances onward is getting to see their growth, the new opportunities they receive, and, ultimately, the evolution of their craft. One can undoubtedly see this in Jessica Lowndes, a famed Hallmark actor who is now writing for GAC Family in addition to continuing to act. Lowndes is known for films like "A Mother's Nightmare" and "A Deadly Adoption," as well as for her role on "90210" (via IMDb), but her latest venture, "Harmony from the Heart," sees her playing the main character in a script she wrote four years ago.
GAC Family's "Harmony from the Heart" sees Lowndes playing Violet, a hopeless romantic who's also a master's student. She's trying to earn a degree in music therapy, and with the semester's end approaching — you guessed it; it ends the week of Valentine's Day — Violet must now complete one last assignment if she's going to pass. While doing so, she meets Jesse Metcalfe's Dr. Blake Williams, a hard-headed surgeon who plays an extreme game of hard to get with her.
Lowndes not only stars in "Harmony from the Heart," but also wrote its script and wrote and recorded music for it. Luckily for us, we sat down with Lowndes recently, who revealed exactly what it was like to wear so many hats while creating this film.
Harmony from the Heart is essentially a love letter to Jessica's mom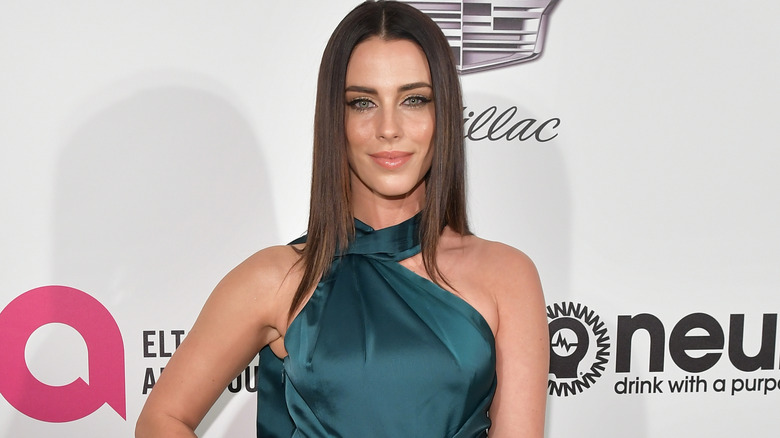 Amy Sussman/Getty Images
When chatting with us, Jessica Lowndes revealed that she wrote "Harmony from the Heart" four years ago when she wasn't getting much acting work. "I had a weird year, workwise, where I kept auditioning and testing for different roles and getting down to the final two and not booking," Lowndes explained. "I forced myself every night to write for an hour. This was the script and I didn't do it to sell the script, I did it to keep myself sane and to remind myself why I got into this business in the first place." 
From there, she continued to write and take new acting roles, too, all of which have continuously propelled her career upward. Still, writing remained a central love for her. "It was crazy because I wrote this script and I put it on a shelf knowing, 'Hey, I wrote a script. That's great,'" she explained. "As the years went on, I fell in love with the whole process of writing. I would force myself to write from 9:00 to 5:00, every single day." In fact, Lowndes sold the second script she wrote first, so "Harmony from the Heart" is a return home for her.
As for the film's premise, she added, "I was inspired to write about this because I was asking my mom, if she wasn't a piano teacher, what she would've done. She said she would've been a music therapist, and [love and music] are the two loves of my life." From there, "Harmony from the Heart" was born.
Jessica Lowndes teamed up with one of Miley Cyrus' producers for the film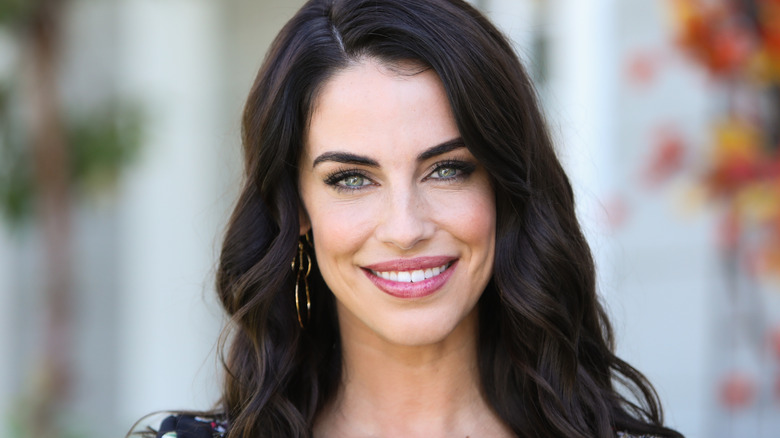 Paul Archuleta/Getty Images
Jessica Lowndes didn't stop there. She also worked on the music for the film, including its theme song, "11:11." On this, Lowndes said, "I see '11:11' everywhere I go, and I'm all about making a wish at 11:11, so when I was writing this song, I teamed up with this incredible artist named Zyra [Odesza] and I have my producers, Aaron Edwards (Miley Cyrus, Elohim, Lucy Hale) and Corey Walles in LA, I've done all my music with them and they did all the music for this film." The film then sees Lowndes, Jesse Metcalfe, and more singing their way through the week leading up to Valentine's Day. 
Lowndes has nothing but positive things to say about Metcalfe, too. "I've always been a really big fan of [him] and his voice. I wanted him to sing and I was so happy that he did and he was perfect for it," she revealed. "I thought he did such a great job. He cared so much. He kept asking, 'Is this exactly what you want?' It was even better." 
Still, the film wasn't a walk in the park, especially when also producing. "This whole thing was very challenging because I was wearing so many different hats and this was the first time in my career that I had this much responsibility on my shoulders, and making a movie isn't easy," Lowndes explained. "I feel like, even with all the different challenges or things that would pop up, I feel so grateful because it was such a rewarding experience."
So, what did you think about "Harmony from the Heart?"
You can catch Jesse Metcalfe and Jessica Lowndes in "Harmony from the Heart" on GAC Family.