What You Need To Know About Heated Eyelash Curlers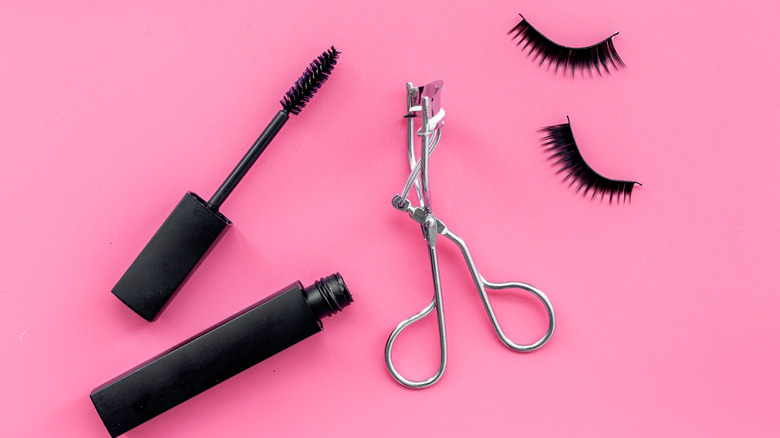 9dream studio/Shutterstock
If your lashes are too straight and need to be yassified, you may have approached eyelash extensions, curlers, and mascaras to help. Eyelash curlers are especially great for instant results, with or without mascara. "Besides the fact that a lash curler boosts your lashes for mascara application, it's also really great for making you look more awake when you're going for a no-makeup look," makeup artist Ashleigh Ciucci told Allure. However, if regular eyelash curlers aren't cutting it, which you should also be replacing anyway, you may want to invest in a heated curler.
Heated eyelash curlers are battery powered varieties without clamps that provide a steady but gentle heat source to keep your lashes curled for longer. According to Luxe Luminous, heated curlers are less likely to pull or break your lashes than traditional curlers, as they don't have metal or rubber clamps. They're heat tools for your lashes, similar to the curling wand for your hair. Here's how to use one safely.
Heated eyelash curlers should be used with caution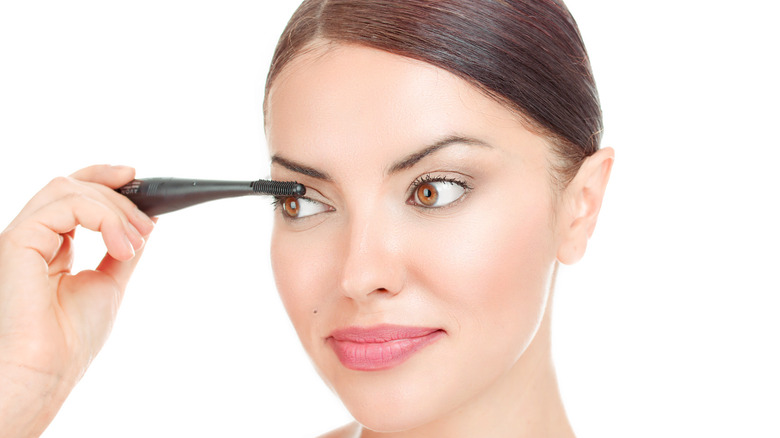 HBRH/Shutterstock
While heated eyelash curlers are great for long-lasting results, they are ultimately heated tools. Because of this, some remain wary of them. "You should exercise caution when putting the tool close to your eyes," celebrity makeup artist Jenny Patinkin told the Editorialist. She recommends, along with dermatologist Hadley King, to use the heated wand only after applying mascara, as it would act as a protective barrier between your lashes and the heat. Heated tools can also strip hair of natural oils and break them.
"When used in moderation, at a safe temperature, a heated eyelash curler can be a reasonable option," King further explained. But she also warns that you should immediately stop using your heated eyelash curler for a while if you notice your lashes' texture beginning to change. These aren't tools you should use every day, even though most have grooves to protect your lashes from the heat. So, while these are a curly lash routine must-have, you should keep the heat low when you use one, and don't forget about your regular curler just yet.