Have Katrina Bowden And Denise Richards Been Fired From The Bold And The Beautiful?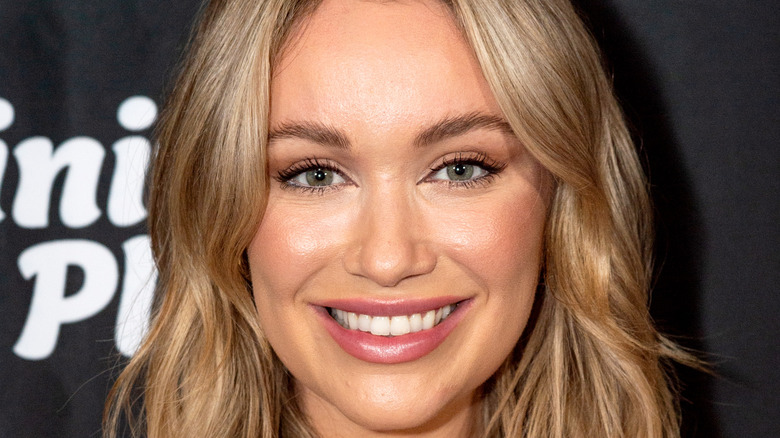 Amanda Edwards/Getty Images
On "The Bold and the Beautiful," characters can disappear for months at a time, not even appearing as supporting players in someone else's story. Because the show is only 30 minutes long, including commercials, "B&B" only focuses on one or two big plots at a time, throwing some of your fictional friends so far onto the story back burner that you think they are no longer on the show.
Two characters who haven't been seen in months on end as of this writing are Flo Fulton and her mother, Shauna Fulton. When they first arrived on the scene back in 2019, there was plenty of story for Flo and Shauna. After all, Flo was pretending to be the birth mother of the baby Steffy Forrester (Jacqueline MacInnes Wood) adopted, not realizing the infant really belonged to Hope (Annika Noelle) and Liam Spencer (Scott Clifton), who were told their daughter died at birth (via Soaps in Depth). With Flo and Shauna both keeping this major secret, you always saw them, but in 2022, you never see them. 
Have Katrina Bowden and Denise Richards who play Flo and Shauna been fired from the CBS soap?
When we last saw Flo and Shauna on The Bold and the Beautiful
After the Logan sisters learned that Flo Fulton was actually the heretofore-unheard-of daughter of their late brother, Storm Logan (William deVry) as a result of a long-ago affair with Shauna Fulton, they were furious to later discover she kept the truth about Hope Logan Spencer's baby from her. However, all was forgiven and Flo reunited with her high school sweetheart, Wyatt Spencer (Darin Brooks), who was once even married to Hope. They even became engaged in March of 2021, but Flo and actress Katrina Bowden haven't been seen since July of 2021.
At least fans saw her mom, Shauna, a bit more recently in October of 2021 when BFF Quinn Forrester (Rena Sofer) told her all the latest news of her affair with Carter Walton (Lawrence Saint-Victor). According to Cheat Sheet, by December, both Bowden and Denise Richards were no longer a part of "The Bold and the Beautiful" opening credits, leading fans to believe the actresses were let go from the show.
What happened to Katrina Bowden and Denise Richards?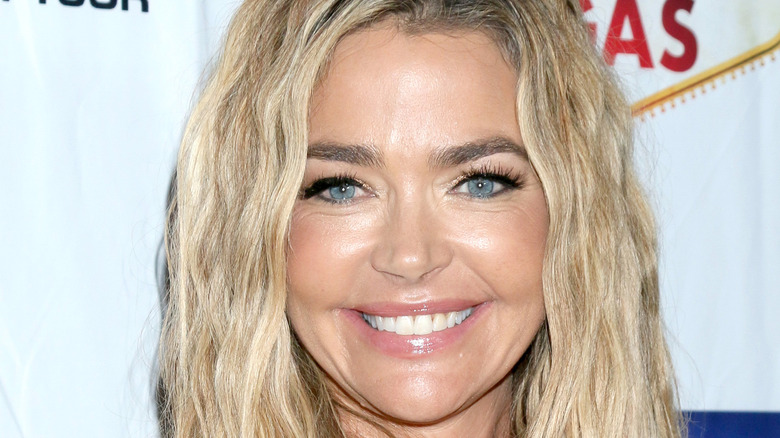 Kathy Hutchins/Shutterstock
With Flo and Shauna Fulton being such a big part of "The Bold and the Beautiful" cast for nearly two years, it was jarring to see them virtually vanish in 2021. However, when a fan asked Katrina Bowden if she was still with the soap in December after she shared a photo of herself on Instagram, she assured her followers that she had not been fired, according to Soap Hub.
"I don't know exactly when I'll be back on," Bowden wrote back on Instagram. "Was shooting other projects, but hopefully soon miss all of my bb fam." Bowden was in fact working on the film "Dead Wrong," but what happened to Denise Richards?
Well, during Richards' time on "B&B," her character would frequently come and go as Richards also worked on other endeavors. According to IMDb, the actress has a whopping six projects in post-production at the moment, proving she is a busy performer indeed. "The Bold and the Beautiful" fans will just have to assume Flo and Shauna are living their fictional lives off-screen and will be seen again soon.