Angela Kinsey Shares What Her Character From The Office Would Do In Tall Girl 2 - Exclusive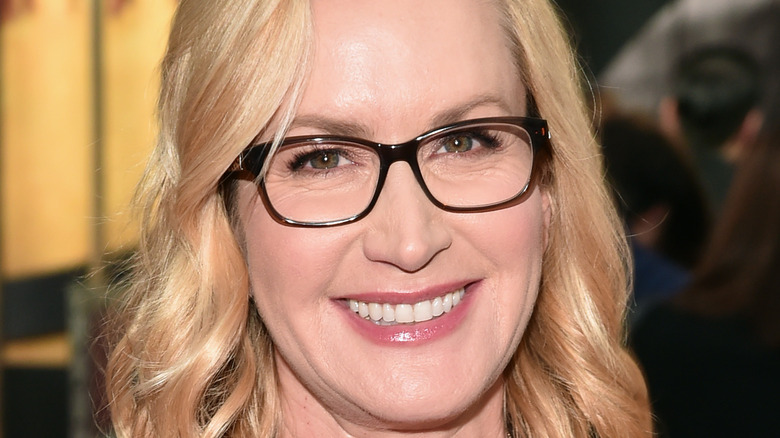 Alberto E. Rodriguez/Getty Images
Angela Kinsey recently starred in the Netflix original, "Tall Girl 2," but any fan of the NBC sitcom "The Office" will likely remember her for her role as Angela Martin, who she played throughout all nine seasons of the series.
However, Kinsey's role in "Tall Girl" and "Tall Girl 2" is quite different from her well-known character Martin. In the film, she plays Helaine Kreyman, the mother of the main character, Jodi, played by Ava Michelle. When Kinsey spoke to The List about her role in the sequel, she was excited to be rejoining the cast with Michelle, Steve Zahn, Sabrina Carpenter, and others who she also worked with in the first movie.
As a mother in the film, Kinsey's character gives lots of advice to Michelle's character, Jodi. Kinsey shared her thoughts on Helaine's parenting style and gave her opinion on what her "Office" character would have told her daughters in the same situation.
Angela Kinsey imagines what advice her character from The Office would give in Tall Girl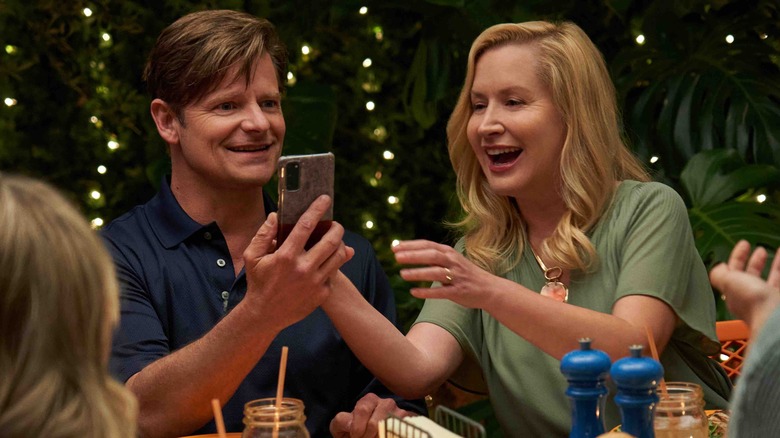 Netflix/Scott S
Speaking about her character Helaine Kreyman in "Tall Girl," Angela Kinsey said she appreciated seeing the growth in her from the first to the second movie. "I felt like, in the first movie, I felt like Helaine sometimes just didn't get it. She was caught up in herself and reliving her glory days, her pageant years. But I felt like in 'Tall Girl 2,' she really was there when her daughter needed her the most. And I was happy for that," the actress said.
However, while Helaine's heart was in the right place, Kinsey wasn't always sure about her execution, particularly when it came to the dating advice she gave Jodi in the movie. "The relationship advice was not great," Kinsey said. "I mean, I feel like Helaine is that girlfriend that tells you to play games. And you're like, 'Why don't you just be honest and just be in the moment and don't play games?'"
However, Kinsey believes Helaine is at least more open-minded than her character Angela Martin from "The Office" would have been. When asked how she thought Martin would have advised Jodi on her dating life, Kinsey laughed and said that her character would have said, "You're not dating, period. There are no boys because you're not dating."
You can see Angela Kinsey in "Tall Girl 2" currently streaming on Netflix.