What Ava Michelle & Anjelika Washington Want To See In Tall Girl 3 - Exclusive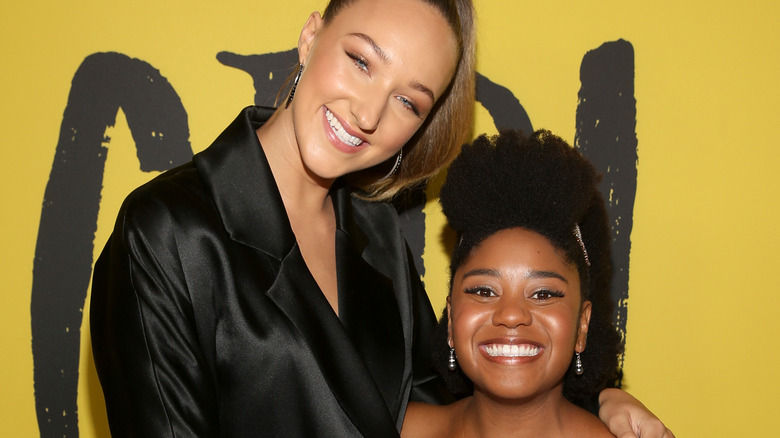 Jesse Grant/Getty Images
Now that "Tall Girl 2" has hit Netflix, it has us all wondering one thing: will there ever be a third installment? "Ava [Michelle, who plays Jodi] and I talk about this all the time," Anjelika Washington, who plays her BFF Fareeda, said during an exclusive interview with The List. After all of their discussions, these two close friends slash co-stars have come to one conclusion: another movie needs to happen.
Two "Tall Girl" movies later, and we've seen nearly every single up and down in Jodi and Dunkleman's relationship. Yet, when it comes to a potential "Tall Girl 3" plot, "I would love to see the focus be less about boys and more about, like, sisterhood and friendship," Washington told us.
When it comes to relationships, one that doesn't get a whole lot of attention in the franchise is the one between Fareeda and Jodi. "I would love to see this amazing supportive, powerful best friend relationship just really come out and be able to be shown," Michelle agreed.
The stars want Tall Girl 3 to depict more details of their friendship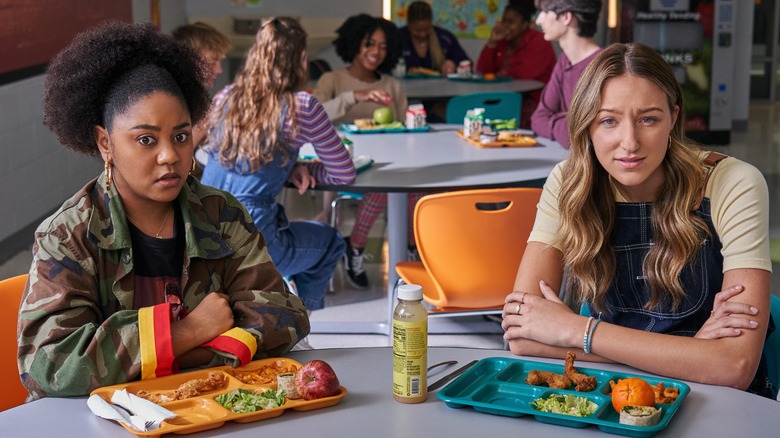 Netflix
Now that we've all gotten a closer look at what Jodi and Dunkleman's relationship looks like in "Tall Girl 2," it may be time to see a completely new aspect of their lives — the relationship that they have with their friends.
When high school comes to a close, Jodi and Fareeda's friendship is sure to be tested as the two attend separate schools for theater and fashion design. This is exactly what Ava Michelle and Anjelika Washington hope is explored in a potential "Tall Girl 3." "Maybe, like, graduating high school, and they're about to go to college, and they're going to go separate ways," Washington told The List. "And what is that going to look like?"
Honestly, however, these two actors would be up for whatever kind of script came their way for a second sequel. "I just love working with her so much," Michelle told us. "And if I could work with her on another film and even more, that would make me really happy."
"Tall Girl 2" is available to stream now exclusively on Netflix.