Sha'Carri Richardson Cries Foul Over The Russian Doping Incident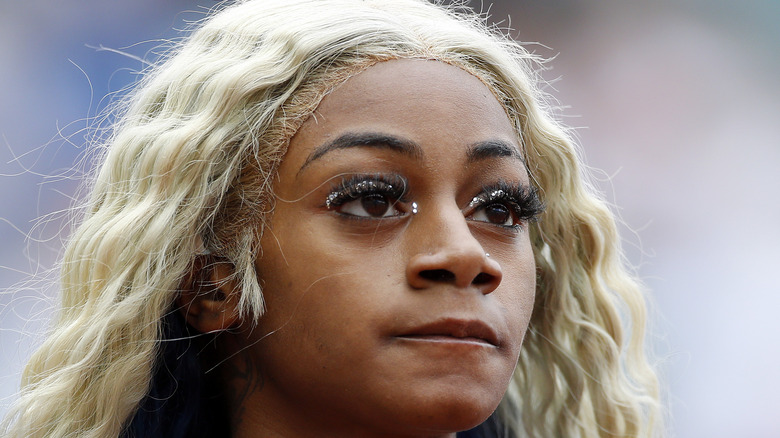 Jonathan Ferrey/Getty Images
One of the most breathtaking events of the Winter Olympics has always been figure skating — however, it can also be pretty controversial. In 2022, the New York Times reported that 15-year-old Russian skater Kamila Valieva tested positive for a heart medication that is on the banned drug list, because its effects can enhance performance. After much deliberation, the International Olympic Committee (IOC) ruled that Valieva may continue to compete in the women's short and long program this week. However, per the International Olympic Committee, "Should Ms. Valieva finish amongst the top three competitors in the Women's Single Skating competition, no flower ceremony and no medal ceremony will take place during the Olympic Winter Games Beijing 2022." 
This decision has angered pros and skating fans alike. Because Valieva is so young, it's likely that she was given the drug by someone in an authority position, which raises all kinds of ethical issues. There's also debate over whether Valieva and her Russian teammates should be allowed to compete at all, given that Russia is still technically banned from doing so because of past doping scandals. Per Yahoo! Sports, Russian athletes have gotten around the ban by competing as the "Russian Olympic Committee." Among those who have spoken out against the IOC's ruling is Sha'Carri Richardson, another star athlete whose Olympic dreams were crushed last summer when she failed the drug test.
Sha'Carri Richardson felt she was treated unfairly on the basis of race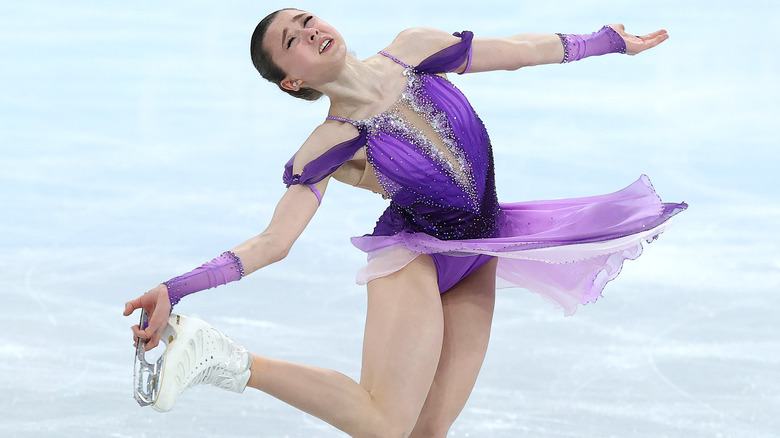 Jean Catuffe/Getty Images
As athletes worked toward qualifying for the Tokyo Olympics in 2021, there was major buzz around Sha'Carri Richardson. The track and field star was almost as well-known for her signature long nails and dramatic hair as she was for her lightning-fast times. But shortly after wowing the crowd at her qualifying event, Richardson tested positive for cannabis. Per CNN, she admitted to having smoked pot to cope with the sudden death of her biological mother, and gracefully took accountability for her actions. Following the IOC's decision on Kamila Valieva, however, the runner couldn't help but speak out.
On February 14, Richardson retweeted a USA Today editorial that condemned the ruling, in addition to voicing her opinion on Twitter. "Can we get a solid answer on the difference of her situation and mines? My mother died and I can't run and was also favored to place top 3. The only difference I see is I'm a black young lady," she wrote. Her accusation of racism had followers divided. Some pointed out that Valieva is a minor who probably didn't know what she was being given. "Not everything is about is about race!! How about personal responsibility. You (an adult) made a conscious effort to smoke weed. Take the consequences," one user responded. Others noted that pot isn't a performance-enhancing substance. "The difference I can see is her substance was actually performance-enhancing ... Yours was not," another person tweeted.