Donald Trump Teased His Own Social Media Platform And Twitter Has Thoughts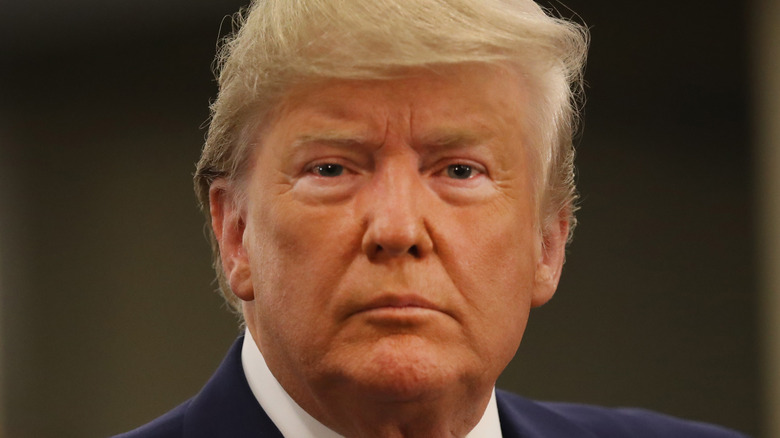 Spencer Platt/Getty Images
There was a time when Donald Trump was perhaps the most talked-about man in America — and he did plenty of talking himself over on social media. So when the former president got banned from virtually every social media platform on the planet, he took it pretty hard. As Glamour reported at the time, aside from being blocked on major platforms like Facebook, Trump's usage was also curbed on Shopify, Discord, Pinterest, and Reddit. The one that really stung, though, was Twitter, which the former "Apprentice" host used as his personal journal and recruiting tool. 
In October 2021, Trump announced plans to launch his own social media platform, called Truth Social, in partnership with the Trump Media and Technology Group — which he claimed in a press release "was founded with a mission to give a voice to all," per USA Today. Trump also promised that Truth Social would "stand up to the tyranny of Big Tech," per the outlet. The ex-commander-in-chief had flirted with sending missives via email for a while, per The Hill, but he seems to have grown tired of doing so in recent months. Now that Truth Social is apparently ready for launch, Twitter users have plenty to say about it.
Truth Social looks strikingly similar to Twitter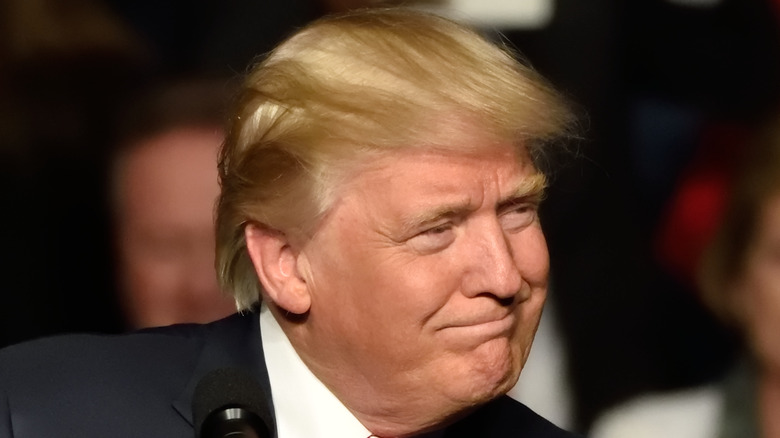 Evan El-Amin/Shutterstock
According to Fox Business, former President Donald Trump's new social media platform is ready for launch and could even be up and running by the end of March. Sources confirmed beta testing is currently taking place, with app downloads and user registrations set to begin shortly. It's already available for pre-order in the App Store even though, as Glamour notes, right-wing social media site Parler was previously pulled after demands for better moderation weren't met.
Twitter is having a field day with the news, especially after a screengrab purporting to be of Trump's first post on the new site began circulating. "Get Ready! Your favorite President will see you soon!" the message reads, in a format not entirely dissimilar to Twitter itself. In response to the new move, one user wrote, "Truth Social is gonna be a raging nuclear dumpster fire of lies" while, in response to the current round of beta testing, another commenter quipped, "Pretty sure every dude on there will be a beta." As for how popular the site is going to be, one user put it succinctly in a tweet: "Truth Social will be as successful as trump University, the trump Foundation, and the twice-impeached loser." Moreover, another user called out the fact that certain far-right types are fleeing to other social media platforms as an issue with them, rather than the sites. After all, Trump himself was kicked off Twitter for refusing to play by the rules.