Donald Trump's New Social Media Platform Is Slated To Debut On This Special Day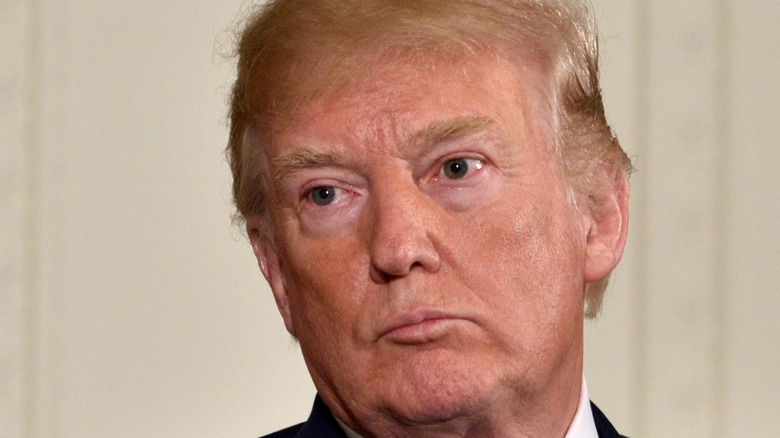 Evan El-Amin/Shutterstock
In October 2021, former President Donald Trump announced that his company, Trump Media & Technology Group, was launching a brand new social media company, Truth Social. A press release about the brand new social media platform claims that it hopes to compete with other social media companies. "Trump Media & Technology Group's mission is to create a rival to the liberal media consortium and fight back against the 'Big Tech' companies of Silicon Valley, which have used their unilateral power to silence opposing voices in America," the press release reads. Having been permanently banned from Twitter and suspended from Facebook, many had wondered if the former president would be launching his own rival social media company.
It seems as though this latest venture by Trump is incredibly popular with Republicans. A poll conducted in the fall of 2021 by Morning Consult/Politico found that over 60% of registered Republicans are planning to use Truth Social once it is released. In fact, only 20% of the registered Republicans involved in the poll are not planning on using the social media platform.
In December 2021, it was announced that Republican Representative Devin Nunes would be resigning from Congress in order to become the CEO of Trump Media & Technology Group, according to CNBC. "The time has come to reopen the Internet and allow for the free flow of ideas and expression without censorship," Nunes said in a press release, per Politico. "The United States of America made the dream of the Internet a reality and it will be an American company that restores the dream."
Truth Social is set to debut on Presidents' Day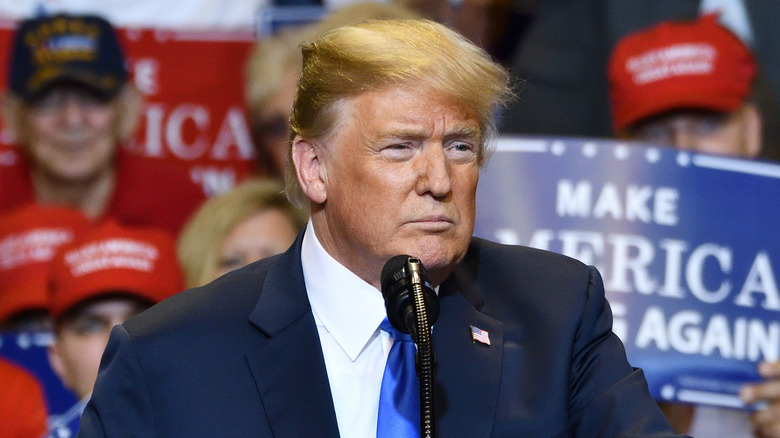 Evan El-Amin/Shutterstock
Just a few months after it was announced that former president Donald Trump's company, Trump Media & Technology Group, would be launching the social media platform Truth Social, it appears as though the platform will become available to users officially on February 21, 2022. This is the release date for the platform in its Apple App Store listing, which also contains just a bit more information behind the rather mysterious venture. According to its Apple App Store listing, Truth Social allows each user to set a profile that contains an avatar and background. Users can also peruse the Truth Social feed, which, similar to other social media platforms, features posts from other users, organizations, and news outlets that each user follows. Truth Social is also using a "Big Tent" approach to allow its users the chance to connect with conservatives and liberals alike, per the New York Post.
Trump Media & Technology Group will also be pairing with technology group Rumble to provide video and streaming services as a companion to Truth Social, which is set to be released at some point in the future, according to The Hill. "We create technologies that are immune to cancel culture," Rumble said of its business philosophy on its website. "Because everyone benefits when we have access to more ideas, diverse opinions, and dialogue."