The Real Reason Prince Charles' Charity Is Being Investigated By Police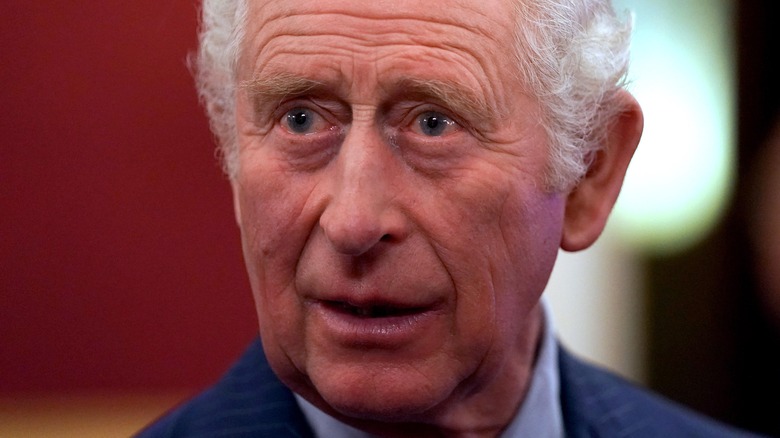 Wpa Pool/Getty Images
The royal family can't seem to catch a break from scandal — and Prince Charles is currently in the hot seat. In September 2021, Michael Fawcett, a top aide to Prince Charles and head of The Prince's Foundation, stepped down after it was discovered that he "helped a Saudi businessman obtain an honorary title in exchange for donations to The Prince's Foundation," per CNN. The Prince's Foundation was first established by Prince Charles in 1986. According to the foundation's website, it focuses on championing sustainability through education and international projects.
The allegations that Fawcett accepted donations to The Prince's Foundation in exchange for personal favors to Mahfouz Marei Mubarak bin Mahfouz were first published by The Daily Mail, along with a letter from Fawcett to Mahfouz's aide sent in August 2018. "In light of the ongoing and most recent generosity of His Excellency ... I am happy to confirm to you, in confidence, that we are willing and happy to support and contribute to the application for Citizenship," the letter read. As well as the illegal exchange between The Prince's Foundation and Saudi businessman Mahfouz Marei Mubarak bin Mahfouz, an investigation into Prince Charles' charity organization revealed that top aide Michael Fawcett used illegal "fixers," or seedy middlemen, to secure "honorary nominations for a donor between 2014-2018," according to People.
Prince Charles' charity is now being investigated by the British police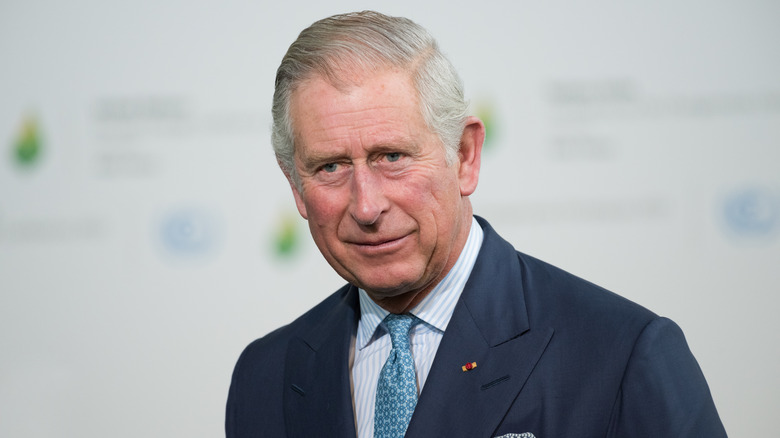 Frederic Legrand - COMEO/Shutterstock
Only one day after Prince Andrew settled in his sexual abuse case involving Virginia Giuffre, Prince Charles is making headlines for a scandal of his very own. On February 16, CNBC reported the British police had officially opened an investigation following allegations that Prince Charles' charity organization, The Prince's Foundation, had been exchanging personal favors for charity donations. "The Special Enquiry Team has conducted the assessment process which has included contacting those believed to hold relevant information...The assessment determined an investigation will commence," London's Metropolitan Police said in a statement, per CNBC.
According to CBS News, The Charities Commission, which registers and oversees charities in England and Wales, also launched their own independent investigation into The Prince's Foundation. Mahfouz Marei Mubarak bin Mahfouz has maintained his innocence throughout the media allegations, per the outlet. Trustees of the charity's board, along with The Prince's Foundation's namesake, Prince Charles, claim that they were unaware of Fawcett's work with the fixers to secure donations to the charity organization. "The Prince of Wales is grateful to independent auditors for reviewing procedures at the Prince's Foundation, who are today announcing a series of findings. It is important to His Royal Highness that the charities which bear his name operate to the highest standards, in accordance with rules established by charity regulators," a spokesperson for Clarence House said back in December 2021, per People.