The Truth About Lara Trump's Parents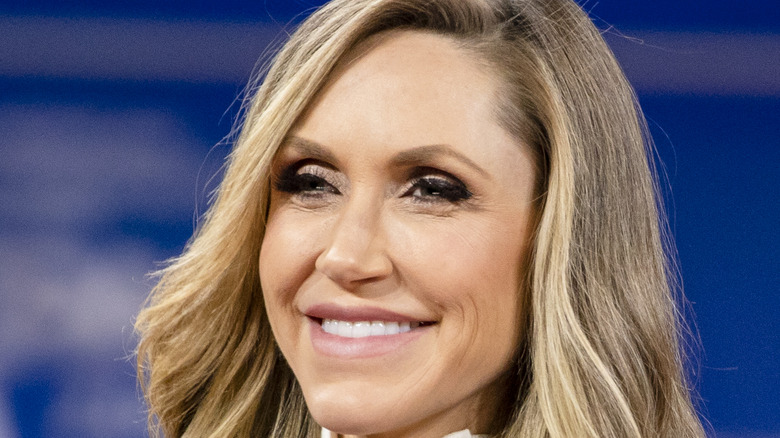 Samuel Corum/Getty Images
Lara Trump is the 38-year-old wife of Eric Trump, the second son of former president of the United States Donald Trump. Lara has a degree in communications media, which explains her background as a story coordinator at CBS' "Inside Edition," after which she was promoted to associate producer in 2013 (via Popular Networth).
Most of her image in the public eye can be tied to her affiliation with the Trump family. "I wish it was some silly, lovely scenario, but we just happened to be out in the same place at the same time in New York," Lara told Star News on how she met her now-husband. The couple would eventually get married in 2014 at Donald Trump's Mar-a-Lago estate in Palm Beach, Florida. The Trumps shared a lavish wedding, which cemented her position in the Trump dynasty.
By 2016, Lara had left her job at "Inside Edition" to help her father-in-law with his presidential campaign. In fact, she was seen as a major influence in the campaign strategy. Marie Claire even described her as Donald Trump's "secret weapon." Now that this chapter of Lara's life is over due to Trump losing the 2020 election, the mother of two has taken up a regular gig with Fox News, where she shares her opinions and analysis on political events and news (via The Washington Post). While a lot is known about Lara's in-laws and career, considerably less is known about her birth parents.
Lara Trump's parents are not as well-known as their daughter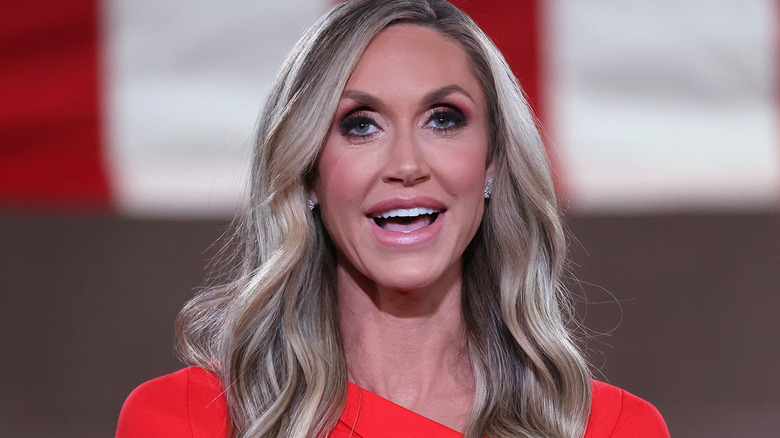 Chip Somodevilla/Getty Images
You're forgiven if you've never heard of Lara Trump's parents, Robert and Linda Yunaska, as they aren't in the spotlight like their daughter or her married family. The Yunaskas live in Wrightsville Beach, North Carolina, and they've been together for more than four decades (via Married Celeb). In May 2020, the couple commemorated their wedding anniversary, and their daughter was clearly pleased for them. On Instagram, she wrote, "40 years ago today, these two said 'I do' and I sure am happy they did! Happy Anniversary mom & dad!!!"
Robert, now 75, made a name for himself as a boat manufacturer, with a production plant located in Wilmington, North Carolina. He is now retired, however, and is happily living out his old age close to nature with his wife. Naturally, his notoriety has skyrocketed since his daughter's marriage to Eric Trump. Aside from Lara, the couple have another son, Kyle, who serves as a deputy chief of staff at NASA (via SpaceRef).
While not much is known of Lara's dad, even less is known about her mom, who is now a doting grandma to Lara and Eric's two children, Carolina and Luke. One particularly cute Nana moment she's had with her grandson came in 2018, when the whole family had a cozy time together in the White house. Luke was only a year old at the time, and got plenty of kisses and cuddles from his nana in the Oval Office. The heartwarming moment made it to Lara's Instagram feed with the caption, "No love like Mimi love." Donald Trump, who was still president at the time, also showed baby Luke some love, as seen in another Instagram post.