Queen Elizabeth's Sly Comment About Her Health Has Fans Concerned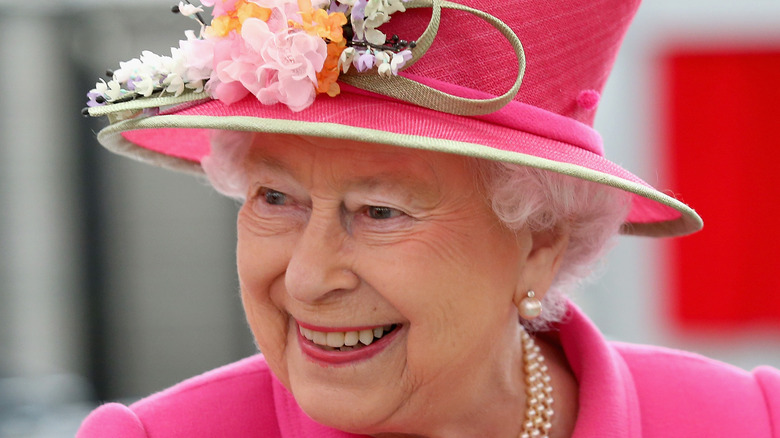 Chris Jackson/Getty Images
Queen Elizabeth II's health has been of top concern since fall when she was first seen in public with a walking stick outside Westminster Abbey in October 2021 and never more so than the last week when she was tested and monitored for COVID-19 after her eldest son, Prince Charles, was diagnosed with the virus. Charles and the queen had been with one another just two days before the Prince of Wales tested positive. While the queen, who has had both initial doses of the COVID vaccine, as well as the booster, seems to be in the clear from COVID, other health matters also plagued her last fall, although no specifics were released.
The queen spent one night in the hospital for tests in October and was also forced to cancel two trips, one to Ireland and a second one to Glasgow, Scotland for the COP26 global climate summit. Doctors also advised her to give up her daily evening martini and had her resting at Windsor Castle for several weeks in the fall. Now, a meeting with two military dignitaries has royal watchers worrying about her health even more.
Queen Elizabeth II can be seen having trouble moving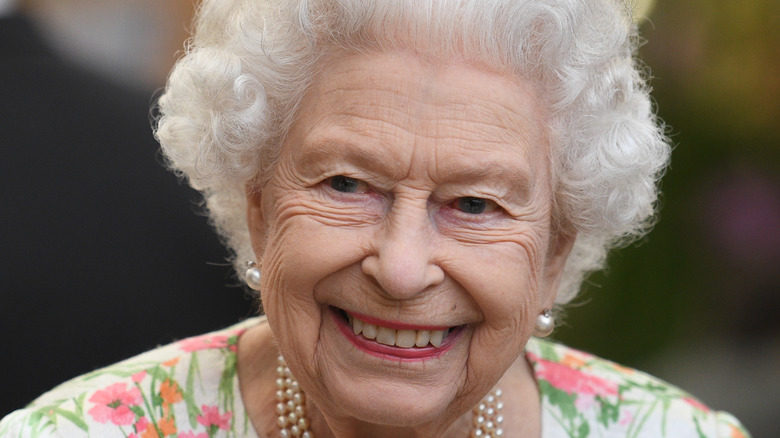 Wpa Pool/Getty Images
On February 16, 2022, Queen Elizabeth was back at work and met with Defense Services Secretary Rear Admiral James Macleod, as well as Major General Eldon Millar, who is taking over for Macleod, at Windsor Castle.
A video from the meeting shows the 95-year-old queen in the room with her walking stick happily announcing to the men, "I'm here," but when she was asked how she was, the queen quickly added, "Well, as you can see, I can't move," as she gestured to her legs and feet. She can then be seen shuffling across the room towards the gentleman.
While Buckingham Palace did not release an official comment about the queen's condition and why she was walking with difficulty during the February 16 meeting, a royal source told Reuters that the queen was just feeling stiff and was not sick, nor had she injured herself.